Description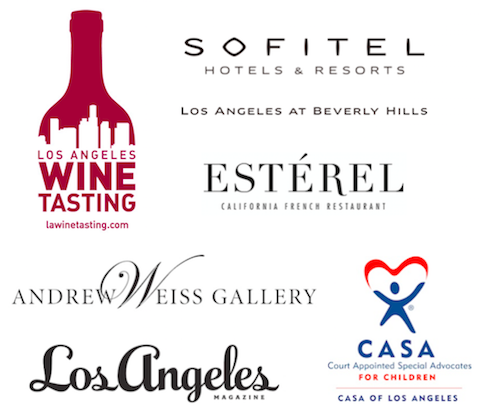 LAST TICKETS! No tickets at the door.

The "Sofitel Wine Days" decadent celebrations of French wine and art-de-vivre are BACK!! In celebration of the wine harvest in France, in partnership with Los Angeles Wine Tasting, Sofitel Los Angeles at Beverly Hills is hosting a very special wine discovery soirée, not to be missed! Guests will experience elegant flavors from abroad and join the celebration as the European traditional wine flavors and the audacious and new tastes of the American wineries meet at Le Jardin at Esterel, Sofitel's gorgeous Provence garden. From France to California, going through Italy and Washington state, treat yourself with a wine world tour! The event will offer wine discussions with wine experts, wine flights and tasting, a delicious wine pairing menu, and various other wine oriented festivities:
- from 6PM: WINE & ART RECEPTION at Le Jardin at Estérel (outside patio, scroll down for wine list)

- 7 or 8:30PM: WINE PAIRING DINNER at Estérel restaurant (access only reserved to eventbrite ticket holders, you will be able to make your reservation as you purchase your reception ticket on eventbrite, scroll down for food & wine pairing menu)

- from 9PM: SOIRÉE at Riviera 31 Lounge Bar (priority access)
French 1960s pop vibes by Décadanse Soirée avec DJ Pierrot spinning vinyls from Gainsbourg, Dutronc, Birkin, Hardy, Gall & the rest.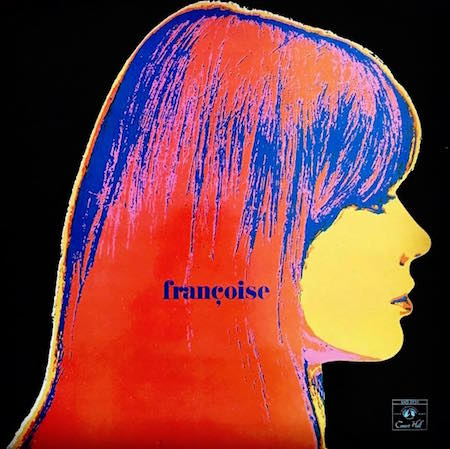 EVENTBRITE TICKET INCLUDES (no tickets sold at the door):
- Gourmet Bites by Estérel Restaurant Tray-Passed between 6:30-7:30PM
- I.N.A.O. Wine Glass Yours to Keep (the internationally recognized Institut National d'Appellation d'Origine, wine not included)
- Master Art Exhibition by Andrew Weiss Gallery & Silent Auction Benefiting CASA of Los Angeles
- a Perfect Mingling & Networking #AfterWorkLAWT Atmosphere with other Angelenos at an Amazing Venue
- Special Prices on Wines from Europe and USA (tasting flight or by the glass, see below)

- 1960's French Retro Vibes by Décadanse Soirée with DJ Pierrot

- Exclusive Access to Optional Wine Pairing Dinner at Estérel from 7-9:30PM (see menu and details below)

- Priority Access to Riviera 31 Lounge Bar after 9PM
- $25 of Free Ride Credit with Lyft (new users only - see details below ***).

WINE TASTING FLIGHT: you will be able to purchase wine tasting tickets at the bar and taste 4 different wines for $12. More details below.

EVENTBRITE TICKET DOES NOT INCLUDE: WINE TASTING, DRINKS OR DINNER.
Wines by the glass, cocktails, beers and food available for purchase at the event.

CHECK OUT THE PHOTOS OF OUR PAST EVENTS.
JOIN OUR GROUP ON FACEBOOK FOR THE LATEST UPDATES.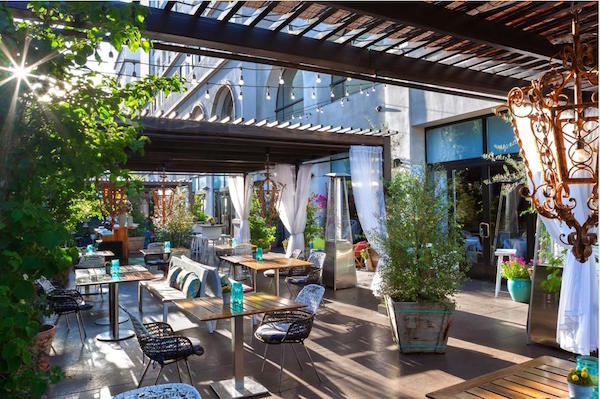 6PM-8PM | WINE DISCOVERIES AT LE JARDIN AT ESTEREL

WITH TASTINGS OF WINES FROM EUROPE AND USA
The signature Sofitel Wine Flight Experience will be on sale at the bar for only $12++. Wine tasting flight includes 4 types of exclusive wines to choose from the list below. Wine tasting, wines by the glass or wines by the bottle are NOT included in eventbrite ticket. Appetizers will be on sale at the bar during the event. Complimentary Gourmet Bites from 6:30 to 7:30pm. Sip & mingle with a bespoke selection of relaxing lounge tunes.
o Charles & Charles, Art den Hoed Vineyard, Riesling, Yakima, Washington
o Louis Jadot, Chardonnay, Burgundy, France, 2015
o Villa Nozzolel, Chianti Classico DOCG, Chianti, Tuscany, 2014

o Joel Gott, 815, Cabernet Sauvignon, California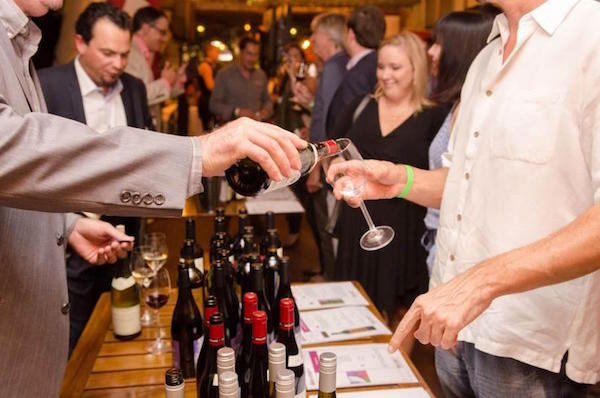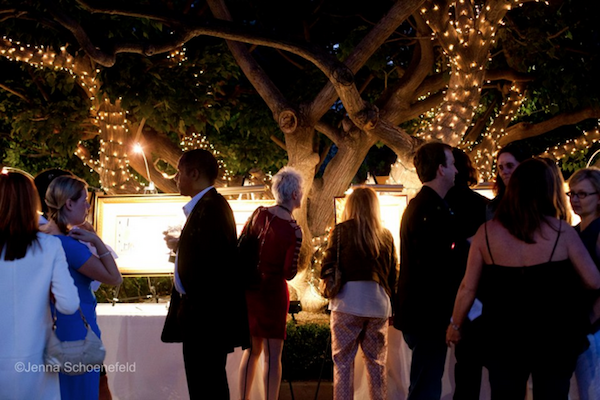 Explore master artworks by both French and immigré artists who lived in France, through an exclusive exhibition and charity silent auction, presented by the Andrew Weiss Gallery. For over 40 years, Andrew Weiss has specialized in collecting 20th century master art from Dali, Picasso, Chagall, Miro, Renoir... including original paintings, drawings, prints, sculptures and ceramics for its exclusive private clientèle, galleries, and prestigious auction houses around the world. Andrew Weiss is a founding member of the IFAA, International Fine Art Appraisers.

The master artwork silent auction will benefit CASA of Los Angeles. Founded in 1978, CASA of Los Angeles is a non-profit organization that recruits, trains, and provides CASA volunteers (Court Appointed Special Advocates) to transform the lives of children in LA's child welfare system who have experienced abuse and neglect. A CASA is a voice in court and in the community for these children, and often the most constant person in their lives. A percentage of proceeds from the sale of art will go towards supporting CASA/LA which translates to another child's life being impacted. A great cause!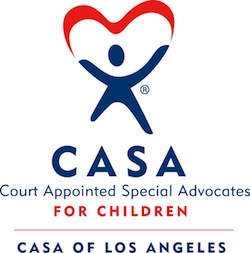 Following the tasting reception on the garden patio, for those who wish, during the purchasing process of your ticket on Eventbrite, you can make a table reservation for the wine pairing menu experience. An excellent menu with great regional dishes inspired by traditional Mediterranean recipes featuring pairing of wines (see list above) is awaiting you. Dinner and wines are not included in eventbrite ticket. You will be billed directly by Estérel restaurant. Reservations required (7 or 8:30PM).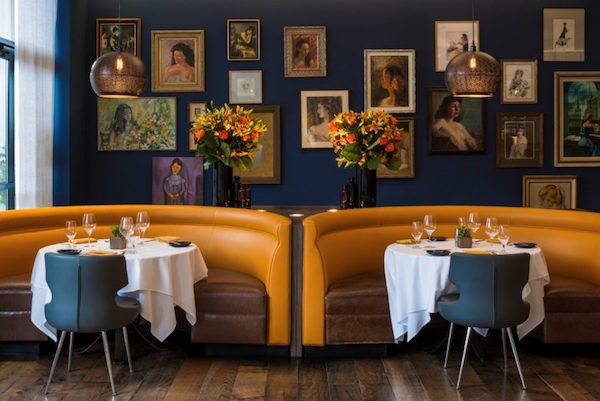 The following curated pairing menu is priced at $55++ (add $40 for the wine pairing option):

FIRST COURSE: MUSSELS CATAPLANA
Shallot, Garlic, Chorizo, Tomato, Chili Flake
WINE PAIRING: Charles & Charles, Art den Hoed Vineyard, Riesling, Yakima, Washington
SECOND COURSE: ENDIVE AND APPLE SALAD (V, GF)
Belgium Endives, Granny Smith Apples
Candied Walnuts, Point Reyes Blue, Balsamic Vinegar
WINE PAIRING: Louis Jadot, Chardonnay, Burgundy, France, 2015
THIRD COURSE: TUNA PUTANESCA
Fregola de Sarda, Capers, Black Olives
WINE PAIRING: Villa Nozzolel, Chianti Classico DOCG, Chianti, Tuscany, 2014
FOURTH COURSE: CHOCOLATE MOUSSE PYRAMID
Gianduja, chocolate sponge, white chocolate drops
WINE PAIRING: Joel Gott, 815, Cabernet Sauvignon, California

Continue the party at Riviera 31 Lounge Bar and experience the best entertainment and cocktails in town!

SHARE YOUR EXPERIENCE ON SOCIAL MEDIA
#sofitelwinedays @LAwinetasting @sofitellosangeles
About Sofitel
Sofitel, AccorHotels' authentic luxury brand, blends local culture and French art de vivre to create magnificent moments for international travellers seeking a uniquely elegant experience. Guests staying at one of Sofitel's 121 addresses will enjoy design, culture, gastronomy and wellness. All over the world, Sofitel promises travelers looking for contemporary accommodation, a skillful blend of local culture and French art de vivre. Each address is distinctive, with its own "cousu-main" service, stylish interior, and inspired and creative gastronomy. The brand's hotels are located in large cities like Paris, London, Berlin, New York, Rio de Janeiro, Dubai, Bangkok, Singapore and Shanghai, or set against wonderful landscapes in destinations like Morocco, Egypt, Thailand and even French Polynesia. AccorHotels, the world's leading hotel operator, is present in 92 countries with 3,900 hotels and 180,000 employees. www.sofitel.com | www.accorhotels.com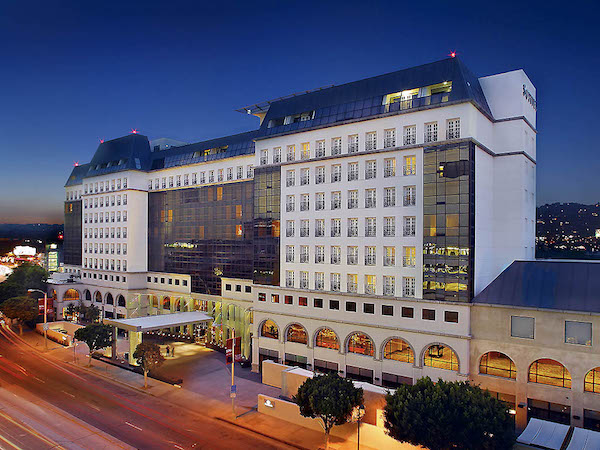 About AccorHotels
AccorHotels is a Group united by a shared passion for hospitality and driven by a shared promise to make everyone Feel Welcome. Over 180,000 women and men in 3,900 AccorHotels establishments look after thousands of guests every day in 92 countries. AccorHotels is the world's leading hotel operator and offers its customers, partners and employees:
- its dual expertise as a hotel operator and franchisor (HotelServices) and a hotel owner and investor (HotelInvest);
- a large portfolio of internationally renowned brands covering the full spectrum, with luxury (Sofitel, Pullman, MGallery by Sofitel, Grand Mercure, The Sebel), midscale (Novotel, Mercure, Mama Shelter, Adagio) economy (ibis, ibis Styles, ibis budget, adagio access and hotelF1) establishments;
- a powerful marketplace and loyalty program Le Club AccorHotels
- almost half a century of commitment to corporate citizenship and solidarity with the PLANET 21 program.
Follow news on Accor: www.twitter.com/accorhotelsnews | www.accorhotels-group.com
Book a hotel: www.accorhotels.com

MUST BE 21 AND OVER TO ATTEND. EVERY GUEST'S ID WILL BE CAREFULLY VERIFIED UPON CHECK-IN. ABSOLUTELY NO EXCEPTIONS. PLEASE ENJOY RESPONSIBLY.
DRESS CODE - Important: Business/Upscale Casual, Cocktail Chic. NO T-Shirts. NO Sneakers. Jacket Recommended for Men. Dress Shoes.
*** Don't worry about taking your car... and take Lyft to the hotel! Your ticket includes a $25 credit for new users with code LAWINE. Lyft is a mobile app that lets you request a ride from a fully-vetted, hand-selected community of drivers at the push of a button. For this soiree attendees, Lyft has kindly offered $25 of free credit (first users only). Just download the Lyft app and enter LAWINE under settings to take a free trip on us.
TICKET POLICY: All sales are final. NO CREDIT. NO REFUNDS. A name change however can be done anytime until the event starts.
Please contact us for any questions: events@lawinetasting.com