Description
Wine & Unwind with Girls in the Game!
Break a sweat, drink some wine, and support a good cause! Each ticket includes a yoga class and a glass of wine, all in Halcyon's beautiful Lower Greenville space.
What is Girls in the Game?
Girls in the Game is a national 501(c)(3) non-profit organization that empowers girls here in North Texas. At Girls in the Game every girl finds her voice, discovers her strength and leads with confidence through fun and active sports, health and leadership programs.
Our Vision is to empower all girls in North Texas to be gamechangers. We need your help!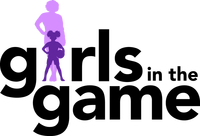 What will this event support?
All proceeds from this event support summer camp programs for middle school girls in Dallas. Middle school is a challenging time in a girl's life. They are more independent, more mature and feel ready to be on their own. And yet, middle school girls also start to face more "grown-up" challenges when it comes to their social and emotional well-being. Additionally, we see girls' confidence drop significantly during these years.
That's where Girls in the Game's After School programs can help middle school girls develop the social and emotional skills that will help them transition confidently to high school. Coaches place an emphasis on practicing leadership and teamwork by making girls a vital part of the planning process; girls select a traditional (like basketball or volleyball) and non-traditional sport (like yoga or lacrosse) as well as the health topics that are most interesting and relevant to them. They learn how to peer-lead and coach elementary school programs under the supervision of their Girls in the Game coaches, as well as participate in a Leader-to-Leader interview with a leader in their community or school.
This event is BYOYM (BringYour Own Yoga Mat) but mats will also be available for a donation at the door.