Description
Looking for some Pre-Mother's Day or some sisterly fun come join us...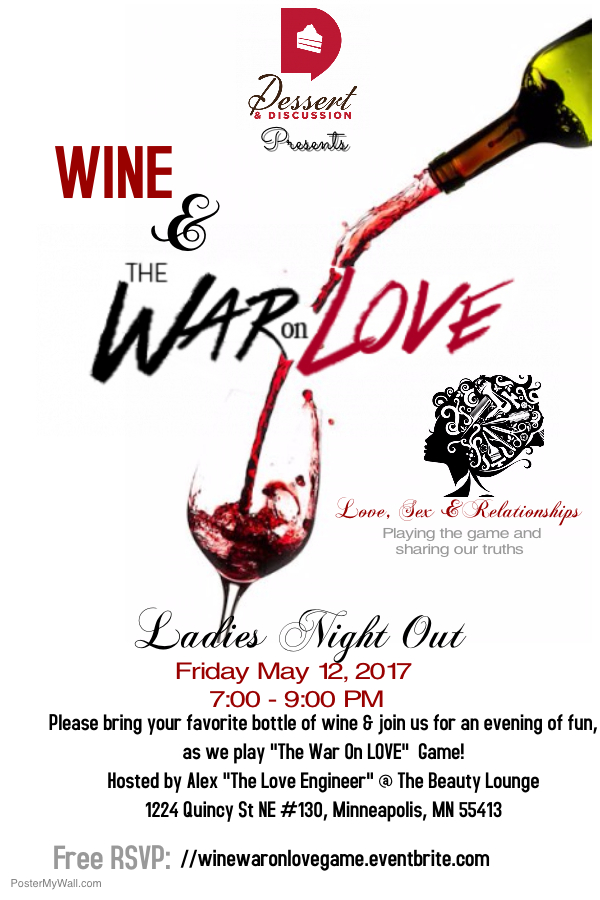 Have you heard of the card game that promises lots of LAUGHS and an ABUNDANCE of BLUSHING...
Bring your favorite bottle of wine to share as we play "The War On LOVE" game.
The Love Engineer, Alex, has created a game that will change the relationship dialogue - FOREVER!
52 provocative questions about Love, Sex and Relationships that helps to break down barriers and build AMAZING relationships, one discussion at a time.
Check out the game here - http://dessertanddiscussion.com/product/the-war-on-love-game/
Tell you friends and come out and join us for an evening of fun and great discussion.