Wine tasting with Nordic Winemakers
Description


Swedish-American Chamber of Commerce invites you to a
Wine tasting with Nordic winemakers in Northern California
Join us for a night with prominent Nordic winemakers, listen to their inspiring stories from the Wine Country and taste their fantastic Northern California wines!
We have gathered the best winemakers in Northern Califorinia and are bringing them to the heart of San Francisco, all for your convinience! Bring your friends and enjoy some of the best wines of the region. There will be Swedish, Danish and Finish winemakers, all with very interesting stories and amazing wines.
Did you know that one of the wineries that will be at the event was the official wine at the Nobel Banquet in 2010? A special panel of wine experts blind tasted wines from around the world for the honor of being part of this prestigious ceremony and the Swedish winemaker won.
Seats are limited so get your tickets today!
Agenda
6:00-6:30 Registration, light refreshments & drinks
6.30-7:15 Panel discussion, ending with Q&A
7:15-8.30 Winetasting
Preview of the wine makers;

Leo Hansen, the owner of Leo Steen Wines, is a Danish wine maker who once were the wine director at Kong Hans, Copenhagen's first one-star Michelin guide restaurant. In 2004 Leo founded Leo Steen Wines and has since then worked to hone his craft.


---

May-Britt Malbec has received the Prince Henri-Melchior de Polignac award in 1992 and was designated as the best sommelier in the Nordic countries. In 2000, May-Britt and Denis decided to start their own wine consulting company that would allow them to express their knowledge and philosophy of wine in a personal and also more diversified way. Notre Vin, "Our Wine" in French, is their own brand.
---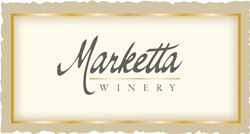 Marketta Winery in Napa, a one-of-a-kind Burgundy- style winery in California, bears the name of its owner and winemaker Marketta Fourmeaux of Finland and France. Her wine series, produced in small quantities of 100-200 cases each, are hand-crafted Vins du Terroir—wines that express the nature of the vineyard.
---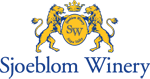 Crafting and producing state-of-the art wines is the undisputed mission of Sjoeblom Winery, owned by the Swedish winemaker Mike Sjöblom. It was founded in August 2000 and is located in Napa, one of the most prestigious and progressive wine-producing regions in the world.
---

West Wines is a family winery in Sonoma County owned and operated by Katarina Bonde and her husband, Bengt Akerlind, both from Sweden. Their winemaking combines grapes from their California soil with the best of traditional Old World winemaking and New World modern techniques.
West Wine was the official wine at the Nobel Banquet 2010. This was the first time in Nobel Prize history, going back to 1901, that an American wine was selected for the dinner.
---
Members $20 / Non Members $40
Become a member; Press Here!