Wine Tasting - Virtual Tour of the Great Wines of Europe
Guided virtual wine tasting experience through Europe.
About this Event
Gather some friends for your own private wine tasting party! Join us for a guided virtual wine tasting experience and enjoy a virtual trip around Europe. Jessi Trauth, owner of Jessi's Wine & Goods, will lead you through an exploration of dynamic wines of great character, rich with stories of place, time, and artful vinification from some of Europe's most exciting wine regions. Jessi's exceptional knowledge of wines from around the world will educate and entertain while you enjoy these specially curated wines.
Jessi Trauth, owner of Jessi's Wine & Goods, is a native Bitterrooter, wine expert, and artist. With a thirst for creative expression she has worked to facilitate connection and activate the senses through many mediums. Jessi seeks to connect to the character and life of a wine though music, movement, food, and poetry while offering extensive knowledge and background about the source and wine making process. She is thrilled to offer wine and goods produced by the most ethical, talented, and dedicated producers around the globe.
Tickets:
Tickets available online only at eventbrite (no offline sales available). Ticket price is $195. Each ticket includes a private link to the online event, 4 full bottles of curated wine, suggested pairings, and a small bag of swag.
Details:
We will open all of the wines on the night of the event. The ticket price includes the wine. Must be 21 years old to purchase a ticket. Each ticket purchased serves 10 if you serve 2oz of each wine to each person. Let us know how many people in your party (how many people will join you at your house) so we can provide information for each of your guests. This is a webinar-style virtual event hosted on Zoom. Your webcam and audio will be disabled so you will see only our video - no one will see you. The private Zoom link and suggested food pairings will be emailed to you prior to the event. Doors open at 5:45 and the show starts at 6pm. Pick up the wine package at Jessi's Wine & Goods located at 100 Skeels Street, Hamilton, Montana. Local delivery and curbside pickup available.
More Info:
For any questions please call Bitterroot's B.E.A.R. office at 406.363.5410.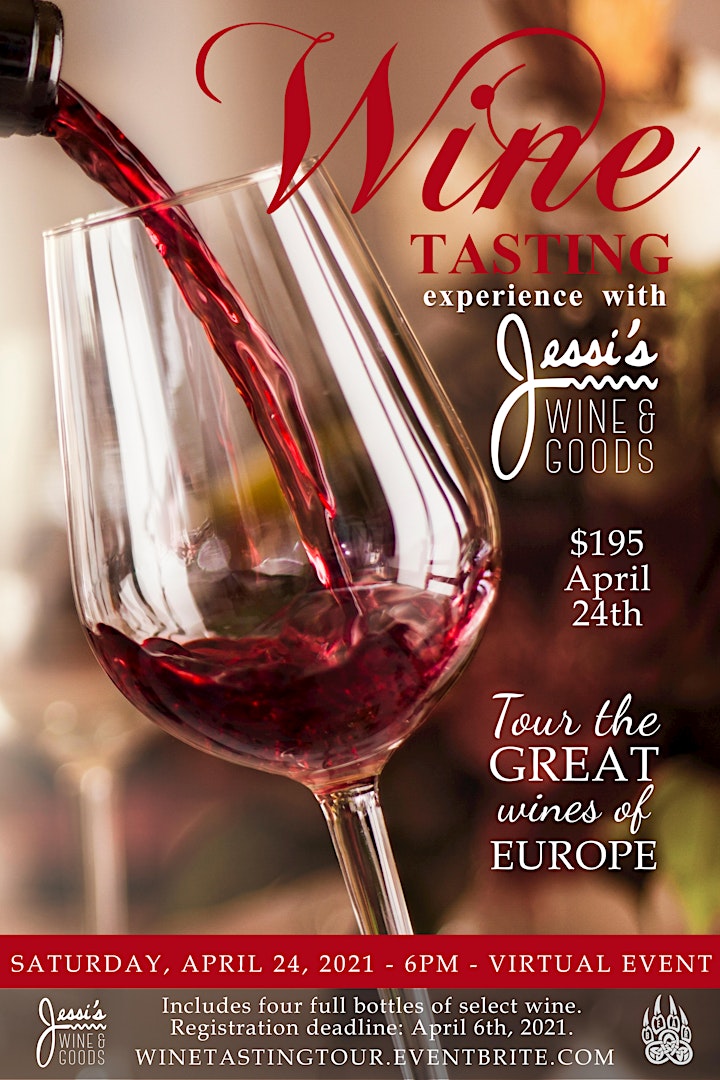 If you prefer to pay with a Debit or Credit card rather than Paypal, please proceed with "Place Order" and you will have the option to use a Debit/Credit card on the PayPal page rather than using a PayPal account.