Description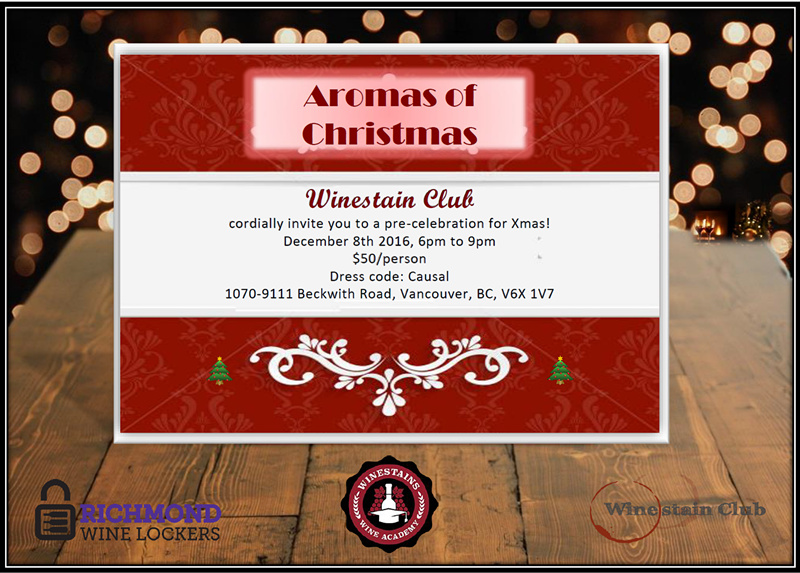 Join us for a pre-Xmas celebration at Richmond Wine Lockers!
Only few tickets left!!!
Cinnamon, nutmeg, clove, ginger, apple pie and turkey...Isn't it exciting that you could find all these warm and fuzzy aromas in a bottle of wine?
You are welcomed to our Aromas of Christmas tasting event, which featuring a wide range of wines from different wine production regions: France, Italy, Chile, Australia... just to name a few;) This is a great chance to explore the sense for Christmas, plus, you would find the right bottles to share with your families and friends!
And, delicious charcuterie and finger food would be served.