Wine & Social/Biz Mixer

Thursday, April 26, 2012 from 5:30 PM to 8:30 PM (EDT)
Event Details
Meet new people, network, and explore other local groups for this "Wine & Social/Biz Mixer".
WHAT: Come join us as we meet a spattering of new people from 6 different area business, social, and networking groups while enjoying a generous wine tasting seminar.
The other groups are signing up on their websites and include www.CharlotteBizOwners.com, www.LinkedInCharlotte.com, the Social Larks and the Business Larks.
The event will include 4 sample red/white wines, and appetizers from Johnny's Red Bowl.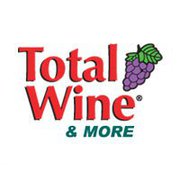 WHO: Meet fellow wine lovers & bring your biz cards too!
WHEN: April 26th, 5:30-8:30pm
WHERE: Total Wine at the Promenade at Providence rd and Ballantyne Commons.
PRICE: $15 paid in advance at this link. Tickets will no longer be sold after April 24th.


AVAILABILITY: Limited to 50 people from all of the groups, so please sign up ASAP.
This is going to be a great event! Definately one that you won't want to miss. Be sure to signup early.
More information about at www.CharlotteBizOwners.com
Feel free to email rod@rodpotter.com with any questions.

With regards,

Rod Potter
Owner/Organizer/Sponsor of www.LinkedInCharlotte.com
Owner/Organizer/Sponsor of www.CharlotteBizOwners.com
Owner/Organizer/Sponsor of www.CharlotteNewInTown.com
LinkedIn- http://www.linkedin.com/in/rodpotter
Twitter- http://twitter.com/#!/CharlotteGroups
Facebook- http://www.facebook.com/#!/rodpotter2
Facebook Fan Page - http://www.facebook.com/CnitNow
Owner of Outside-Of-The-Box Video Productions llc.-www.OTBVP.com
Charlotte Business Owners group on LinkedIn http://linkd.in/yh4VKZ
Charlotte New In Town group on LinkedIn http://linkd.in/GzyVuP
LinkedIn Charlotte group on LinkedIn. http://linkd.in/GzwCcP
Broker/Realtor- Wilkinson & Associates,-http://www.RodsHomes.com
When & Where

total wine
5341 ballantyne commons
Charlotte, NC 28277


Thursday, April 26, 2012 from 5:30 PM to 8:30 PM (EDT)
Add to my calendar
Organizer
Charlotte Business Owners- www.CharlotteBizOwners.com
The Charlotte Business Owners group is a forward thinking group for business owners to come together, network, and learn through helpful presentations.
Our meetings begin with introductions around the room (while passing around cards and ordering lunch), then topical business presentations. After the presentations, there is more networking and then we wrap-up the meeting.
The Charlotte Business Owners Networking group is a very unique group because it allows you to leverage powerful business tools like....
Personal Relationships
Your net worth is determined by your network! Our structured networking events provide a perfect opportunity to form and nurture lasting business relationships. We also teach you how to become an effective networker.
Business Education
Each event features presentations that focus on principles you can apply to grow your business.
Mastermind Support
Interact with fellow business owners to find solutions to the challenges you face. Sometimes all it takes is a fresh perspective to solve a problem.
Become A Power Networker
As a business owner or entrepreneur, are you serious about using networking to grow your businesses? Networking matters whether you want new customers, repeat business, referrals or attention of potential investors. However, it is seldom taught anywhere and consequently most networkers fail to get adequate return out of their investment in business networking meetings.
Business networking is not about exchanging cards! There are tools such as elevator pitches, one-on-ones, strategic alliances, follow ups and social media that you need to master. Whether you are a pro or a newbie, our tools help you tremendously in honing your business networking skills. Our events are quality events that help you grow into a power networker who gets real business out of networking meetings. We also strive to create a synergistic referral network for you.
Marketing Platform
You can also become a sponsor of the group or by doing a spotlight presentation. Spotlight presentations are informational/general business type of presentations that are typically non-industry specific.
Business Education 
Knowledge is a business owner's biggest asset. Our workshops give you practical tools to help you maintain an edge in the highly competitive world of business.
 · Do you know how to set business objectives?
 · How often do you do strategic planning?
 · Would you like to master sales skills?
Dedicated business workshops cost hundreds of dollars and most small business owners do not have the time and money to take advantage of them. That is why our events feature condensed workshops that focus on just one aspect of business. What is more, you get to mastermind as you interact with fellow business owners to find out how the information applies to your business!

Become a spotlight speaker and promote your business. 
Looking forward to helping you expand your business through referrals and education. Let's make networking work.