Paint wine glasses, sip on mimosas and spend time with your friends, sounds like a pretty good Sunday right!? No artist skills necessary!
About this event
We are excited to have classes on the schedule once again! No artistic skills necessary, several examples and techniques will be demonstrated. Enjoy wine and bites and paint your own wine glass to take home! Your glass to paint and all supplies needed are included. Just $28! Sunday 12:30pm to 2:30pm. Wine, beverages and food all available for additional purchase.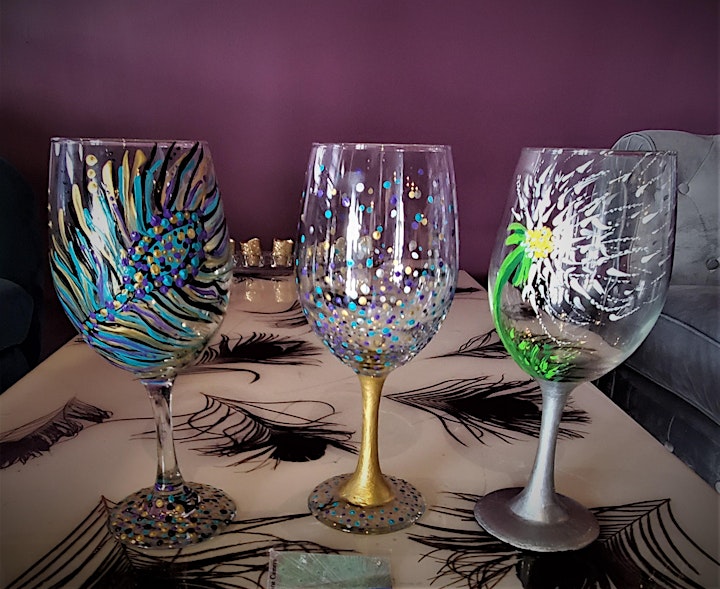 Organizer of Wine Glass Painting at Peacock Wine Bar
So What is a Paint and Create Party?
-It's simple! Like a canvas painting event, which are very popular... you paint your own wine glass, mason jar, or pint glass instead!
-No need to wonder where you'll hang it... because you can drink out of it, display it, or gift it! 
-We teach a few different techniques and designs, and depending on the season, seasonal and holiday designs. 
-You have guidance, but also freedom to choose your design, not everyone is doing the exact same thing. 
-Don't worry, if you are nervous about being creative, that's what we specialize in. Helping bring your own creativity out! Be unique!