Join us for a moment of self love & care in our Wine Down Yoga & Meditation class! A virtual event for all wine & yoga lovers.
About this event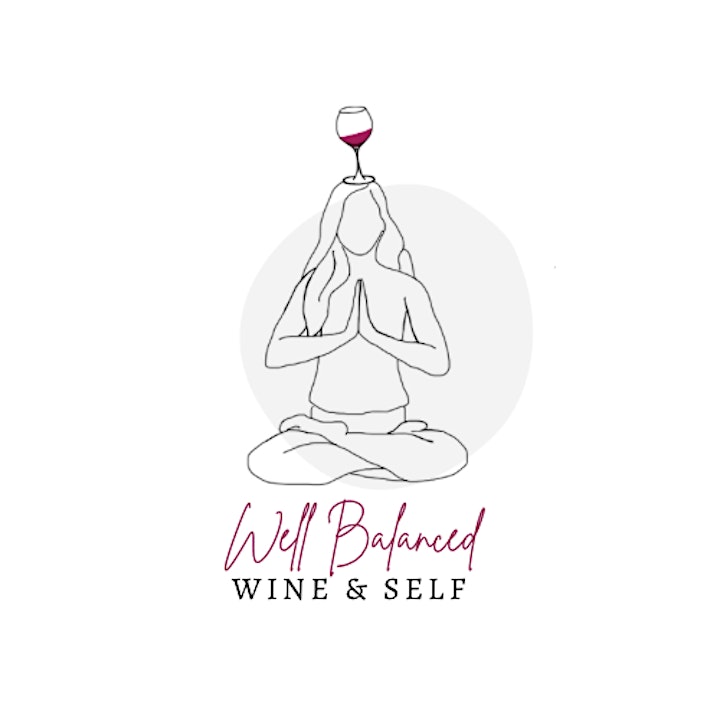 This month is Well Balanced Wine & Self! A yoga practice to help us realign and a tasting to explore what elements balance wine!
We will feature one wine to sip and enjoy throughout our practice. At the start, there will be a short introduction to the wine and topic of the day. Ticket purchases include a a tasting 101 guide and downloadable PDF blank tasting charts for your own notes and enjoyment! This month we will be chatting about what it means for a wine to be well balanced. We will then begin a yoga flow incorporating optional tastes throughout the practice, focusing on balancing our mind and body, coming together at the end to enjoy the final sips & savasana.
This month will feature a selection of Italian red wines & blends. Including Nebbiolo, the red from March's event, our classic "meditation wine." Stay tuned on social media and via email for the whole list of my favorite well balanced reds!
Once you have signed up, you will receive a variety of purchasing options including a local Italian winery that ships to your door within 5 business days! However, we always aim to make our events accessible, so there will be a list of more affordable options and US wine shops where you can quickly pick up a bottle in person. You can also just enjoy whatever bottle you have at home!
This event is designed for everyone. Whether you're a total wine nerd or just getting interested in trying Italian wines, this event will be a fun interactive discussion and a new way to savor that glass of vino! The yoga & meditation portion will be relaxing and geared towards all fitness levels.
The wine portion of the event will be led by Abigail, founder of The Divino Co and the yoga practice will be guided by Lisa, a yoga instructor specializing in Pelvic Yoga, having already led several wine and beer tasting yoga events Lisa knows how to naturally combine tastes into our practice.
Anyone avoiding alcohol currently or not a wine fan? Don't worry, you can participate with a different beverage or treat. A list that relates to the well balanced theme will be provided to all attendees.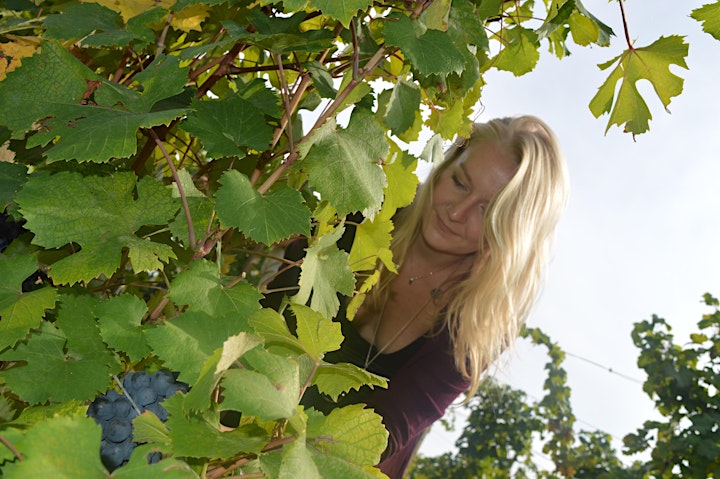 Abigail (Abby) has been working in the wine and tourism industry for over four years, recently becoming sole owner of The Divino Co. She currently lives in Turin, Italy and works to share Italian wine and food culture around the globe. Abigail passed her WSET 2 certifications with distinctions, and completed the Wine Tasting: Sensory Techniques for Wine Analysis certification from the University of California, Davis. Although, perhaps she has learned the most from the thousands of hours spent at local wineries, and restaurants talking to the experts about the unique wines produced throughout Italy, specifically the region of Piedmont. Her company, The Divino Co., offers virtual wine and cooking events to bring a taste of Italy to your home, and resources to plan your dream Italian vacation!
Check out The Divino Co here: https://www.thedivinoco.com/
and on social @thedivinoco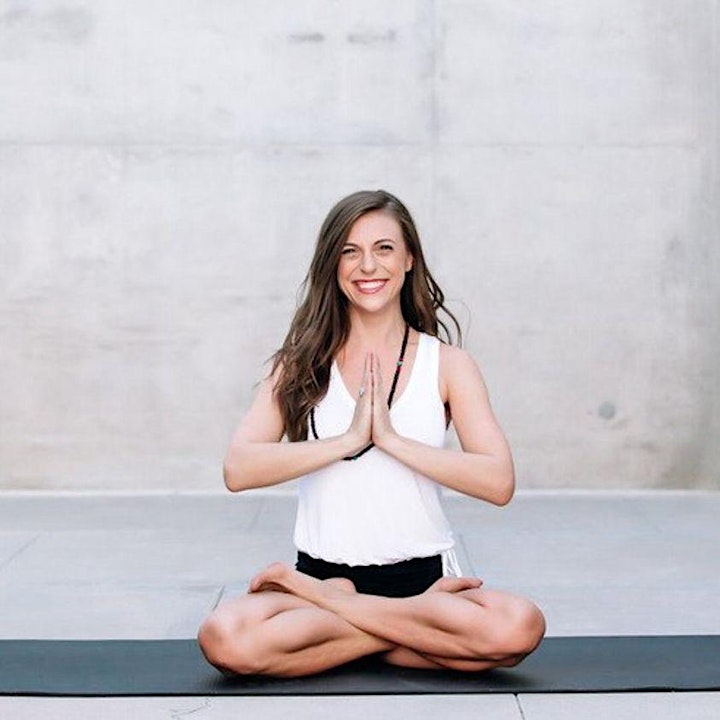 Lisa van Leeuwen specializes in pelvic floor & prenatal yoga. But long before she fell in love yoga's benefits for your pelvis, she fell in love with the anxiety relief it offered.
It's hard to relax when you're wondering "What's a down dog?" so Lisa breaks down poses & offers modifications to make postures more accessible. When you're comfortable & confident on the mat you can tap into the deeper yoga benefits, like relaxing your pelvic floor or your mind. ;)
Find out more about Lisa: https://www.doyogawithlisa.com/
follow her on social @doyogawithlisa