Wine Down Concert, June 8th 2017 6pm-8pm - Kwame Paige - Smooth Sax - Keeg...
Actions and Detail Panel
Wine Down Concert, June 8th 2017 6pm-8pm - Kwame Paige - Smooth Sax - Keeg...
Thu, June 8, 2017, 6:00 PM – 7:00 PM EDT
Description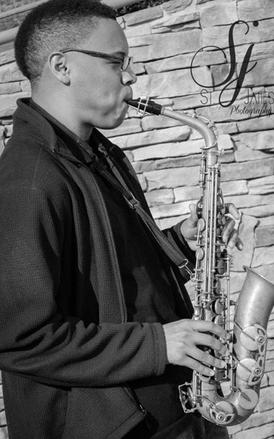 Kwame regularly performs in the Southeast with the Tayo Reed Explosion Band. The leader of this band has worked closely with James Brown, LA Reid, and many other musicians and producers. Kwame is also a horn player for the up-and-coming artist Ryan Snow, has recorded for

Cartoon Network at Doppler Studios, and can be seen playing clarinet on an upcoming HBO biopic film entitled, "Bessie", starring Queen Latifah. The movie focuses on the life of the great blues singer Bessie Smith and is scheduled to release in the summer of 2015. He also leads his own band that performs in the Atlanta area.

Kwame is a sensitive and determined instructor whom loves teaching music and sharing its beauty. His number one goal is to share the knowledge that he has gained over the years, so that his students will be forever changed by his undying passion and dedication. Kwame believes that music has and always will stand the test of time and that it will never leave this earth, because it frees the world from obstructions.
---
Join us every every Thrusday this May at Ice Martini and Sushi Bar for Wine Down Concerts. These are Pre-Paid Concerts for the Wine Down Meetup Group and Lovers of Good Wine, Friends and Music. Enjoy Acoustic Music selected especially for lovers of good wine, conversation and friends.
Ice Martini and Sushi Bar has a great menu of fresh Sushi, Tapas, with fresh garden herbs, vegetables and hand selected meats. Concert cost is $15.00 -- Online Only

Looking forward to making our first Wine Down Concert Series for the Month of June a Success.