About this Event
Mr. Andrea Sartori will introduce and elaborate the flavour profiles of Sartori wines, and how they complement the dishes at Coriander Leaf.
Join us for an evening of mouth-watering experience on the 7th November, Thursday, 7:00pm.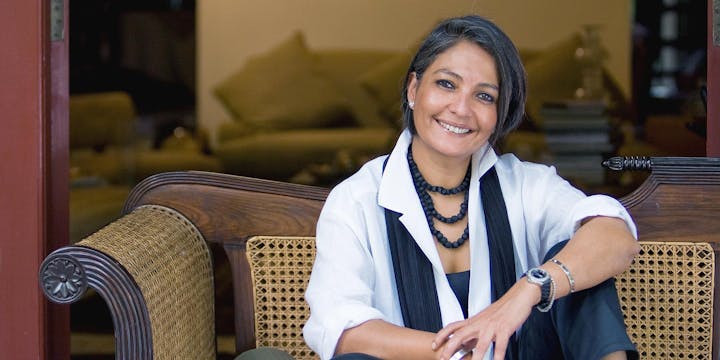 Samia Ahad
Founder, Culinary Director
Coriander Leaf Group
Samia launched Coriander Leaf in 2001, offering delicious Pan Asian cuisines, catering services and culinary education classes. In 2007, Coriander Leaf stuck to its humble roots and expanded with the launch of 12 Ann Siang, a five-storey multi-destination that encompasses a Coriander Leaf that offers contemporary Asian grills, a basement cocktail bar Catchfly, and Screening Room that combines her love for films and food.
Coriander Leaf prides itself with serving traditional and modernly interpreted dishes from all over Asia.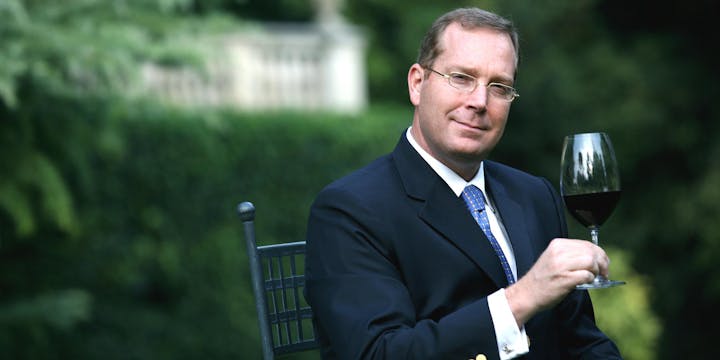 Andrea Sartori
President
Sartori di Verona
Sartori di Verona winery came a long way from 1898 to becoming one of Veneto's "Big Five" wine producers today. Andrea, the great-grandson of Pietro Sartori who founded the Sartori di Verona winery, expanded the brand significantly with his leadership. His success and reputation in the Italian wine industry led to his 2-term presidency of Italy's principal wine producers' trade group (Unione Italiana Vini).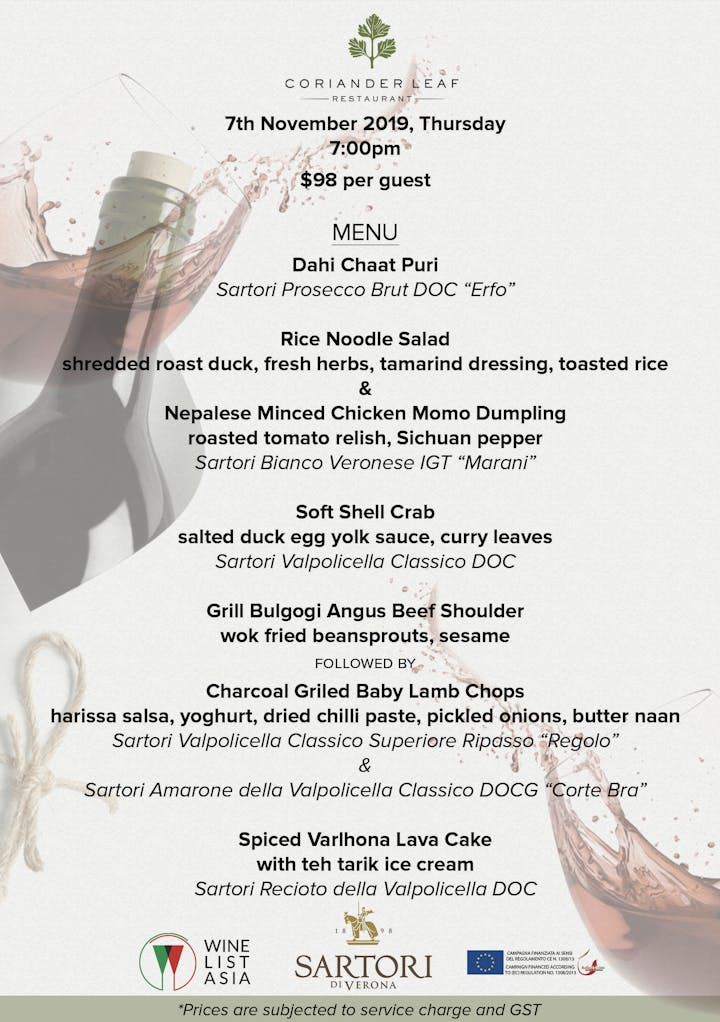 *Payment will be collected at Coriander Leaf @ CHIJMES
ADDRESS: 30 Victoria Street, #02-01, CHIJMES, Singapore 187 996
RESERVE YOUR SEATS!
Call: +65 6837 0142 | Email: reservations@corianderleaf.com