Description
We will be drinking wine and crafting! We will be making personalized burlap wreaths! Your choices of burlap for your wreath are teal, tan, or red! We will be personalizing them with a cream wooden letter of your choice! We only have 30 spots available for this event! Here are you choices to pick from: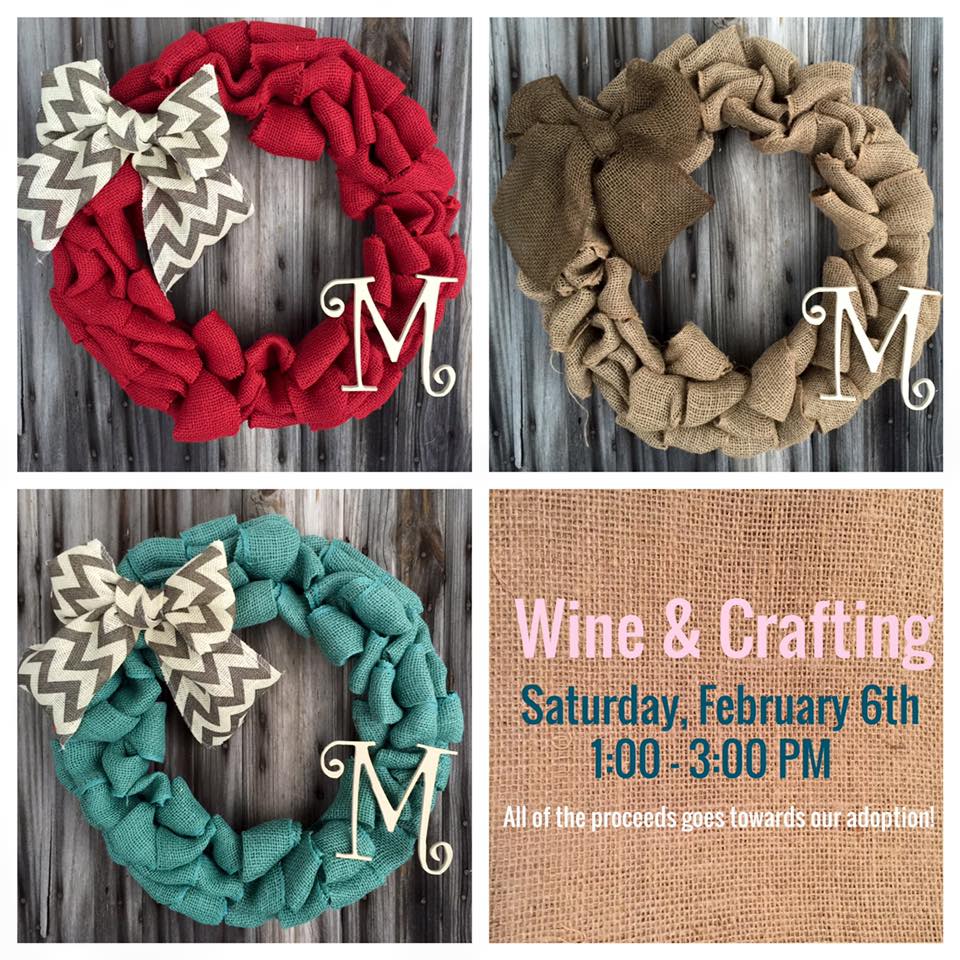 Come join us for a good time and crafting your OWN burlap wreath! All of the proceeds go towards our adoption! We are excited about this fundraising event!
Food and beverages will be available for purchase at The Renaissance!
Wine is not included in the class price, but is available for purchase. BYOB is not permitted at this event; The Renaissance does have wine, soft drinks, and Café foods available for purchase.
Wine and Crafting is an entertainment event much like a concert, dinner theater or movie theater. I do NOT allow cancellations or reschedules as this is a fundraising event.
Date: Sat, 2/6/2015, 1:00-3:00 PM
Location: The Renaissance- 101 West National Avenue, Brazil, IN
Price: $45