Always wanted to know the secrets of Somm tastings? Great wines at amazing prices - the one off varietal - delicious - different - perfect
About this event
Join us for 5 different wines that are above the value and below the cost expected for these select finds.
Jose will pour, swirl, sniff and sip you through the varietals, appellations and quality of each wine while they represent stunning value. These are the wines to share with friends and smile as you do so...
$45 per person + tax/tip with $20 deposit on eventbrite.
Click the link to get your ticket! We are meeting at Sonoma in the main dining room and getting ready to have a good time. Light appetizers provided to pair.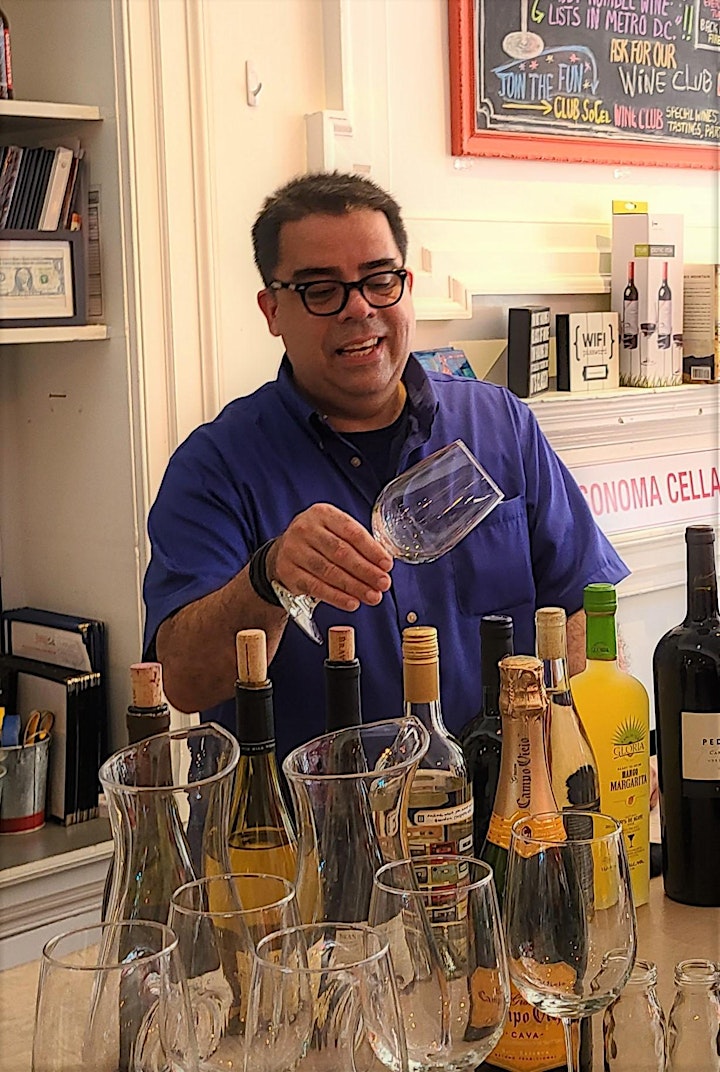 Organizer of Wine Class at Sonoma Cellar! Bargain Bottle Beauties | May 26 | 7pm | $45
Sonoma Cellar is a restaurant and wine tasting room located in Old Town Alexandria. Three blocks from the Potomac, we are located in a historic 1810 townhouse that features a wine tasting room with bar, our main dining room, our private dining room, and an amazing back garden.
We specialize in New World Wines with the majority from California.We also have a great selection of Old World Wines. We have over 600 labels in the cellar for you to choose, and our tasting menu has two different levels with 8 wines each to choose from on the tasting menu. So much wine! We have great beers too :)
Our cuisine is California fresh and we care for our vegetarian and gluten-free friends. Our food is just delicious - from salads to full entrees and lighter meals. You will find that favorite dish and want to come back for more. 
We have multiple events every month, including; Wine Class with Jose!; Grape Expectations Wine Book Club; Club SoCel - out monthly wine club; Winemaker/Winery Dinners; Special Events. Check us out on Eventbrite all the time and see what wonderful things we have going on.