Wine, Cheese, And The Pursuit Of Happiness (Class + Dinner) | Boston Wine S...
Description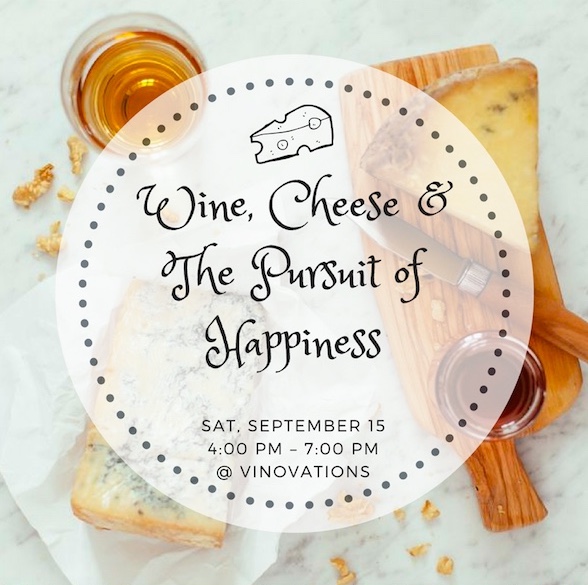 Wine and cheese are a naturally delicious combination. They've been together for 8,000 years that we know of, and our species has been busy figuring out ways to make both of them more and more delicious all the time. The match of wine and cheese is partly natural and automatic, but by applying ourselves, our tastes, our abilities to understand and choose, we can put together pairings that are many times greater than just the sum of the parts.
This class will experience six major wine and cheese combinations together that express the full range of how these foods match up: by style, by texture, by flavor, geography, even temperament.
DINNER MENU
A Night In Italy
Timballo | Baked pasta with eggplant Spinaci alla fiorentina | Baked spinach Pollo Cristina | Chicken baked in wine & sage Insalata mista | Mixed green salad Citrus polenta cake with balsamic strawberries
2015 Strozzi Vernaccia di San Gimignano (San Gimignano, southern Tuscany) 2014 Collezione di Paolo Chianti Riserva (Rufina, central Tuscany)
YOUR EDUCATOR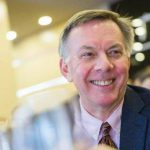 Jonathon Alsop is founder and executive director of the Boston Wine School and author of The Wine Lover's Devotional: 365 Days of Knowledge, Advice & Lore for the Ardent Aficionado published by Quarry Books. Jonathon started life as a wine writer covering wine, food and travel in 1988. He is author of the long-running wine column In Vino Veritas by Jonathon Alsop as well as many articles for the Associated Press, Frequent Flyer, La Vie Claire, Beverage Business Magazine, Mobil Travel Guides, Fodor's Travel Guides, Boston Globe, and many others. He founded the Boston Wine School in 2000 where he teaches wine and food classes.
YOUR HOST VENUE

VINOvations is a state of the art destination for wine lovers who want more than just the usual. We strive to enhance our customers wine drinking experience by offering a vast selection of boutique wines from around the world. We offer our guests the charm and amenities of a winery: our unique 2500 sq ft. event space includes a 40 bottle automated wine tasting room, private tasting stations, dual Chef's Studio Kitchen, wine education & much more.