Wine and Wishes - NECAG's 2nd Annual Fundraising Benefit For Children with...
Description
Date + Time TICKET $125
Sunday, September 23, 2018
6:00 PM - 9:00 PM
Where
310 Lenox Avenue, Harlem, New York


Dress Code: Casual Chic
---
DESCRIPTION
---
Under the Distinguished Patronage of His Excellency Mr Courtenay Rattray, Permanent Mission of Jamaica to the United Nations
ONE NIGHT ONLY: 2018 marks our second annual fundraiser benefiting children with disabilities in Jamaica. Join us for an enchanting evening at the Red Rooster Harlem, where you, our guest will be treated to a specially designed Jamaican experience, showcasing Red Roosters' warm American cuisine, taste the love in every bite of Jamaican flavored cheesecakes by Baldwin Shields, as you rock the night away. To top off the evening, enjoy a powerful performance by one of Jamaica's premier female vocalist and recording artists, Nadine Sutherland.
Jamaican born chef to the Stars and Food Network's Chef Wenford P. Simpson will also make a special guest appearance. Sip, savor and sway to the pulsating reggae beats. This will be an evening to remember as you join us for a fun and exciting way to support a great cause - improving the quality of life for children with disabilities in Jamaica!
---
ENTERTAINMENT, RAFFLE AND MASTER OF CEREMONY
---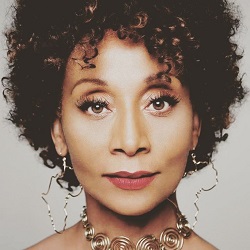 Nadine Sutherland Headlines #necagwineandwishes-2nd Annual Fundraiser
There are few artistes whose career intrigues different generations, Nadine Sutherland is one such. An artist, whose talents is respected and admired in all age groups. Her voice heralded as one of the best in reggae music, her stage performances and hits captivating and breaking boundaries, her wide range of fans waiting to see what is next from this diva who constantly reinvents herself.
---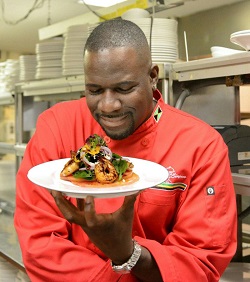 Celebrity Chef Wenford P. Simpson - Savor an unforgettable Private Dining Experience with Celebrity Chef Patrick Wenford Simpson For You and 5 of Your Closest Friends!
Welcome to a once in a lifetime experience, where at #necagwineandwishes event, you will get an opportunity to bid for such an experience with Chef Wenford Patrick Simpson, executive chef, celebrity chef to the starts, who will bring an unforgettable dining experience to your home as he prepares a custom five-course dinner for you and 5 guests. Imagine a food experience like no other. Dishes bursting with infused spices, tender cuts and the freshest herbs and vegetables. Armed with an international flare and a penchant for comfort food, Chef Simpson's passion is to take you on that journey of flavors...Each taste entices… tempts… satisfies… and fulfils... Meet the chef: www.chefwenfordpsimpson.com
Excited? Your unique dining experience awaits… But you can only bid if you attend #necagwineandwishes, Red Rooster Harlem, September 23, 2018. Bid for #Auction - Dinner for 8 with Executive chef Wenford Patrick Simpson.
---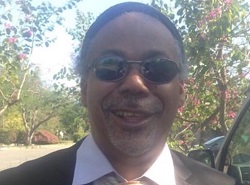 Patrick Lafayette - Host. Known for his velvet smooth voice, Broadcast announcer, Patrick Lafayette has been in the business for about thirty years. He launched his career in radio broadcasting in the 1980's and that saw him being a part of the start-up team for radio stations such as FAME FM, KLAS RADIO, KOOL 97FM (Jamaica) and now CHRISMIXRADIO.COM. In addition to establishing himself as a household radio name in Jamaica, he has produced programs for XM Satellite Radio, BBC, and several US radio stations.
---
SPONSORS
---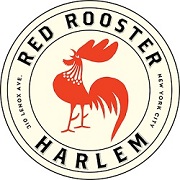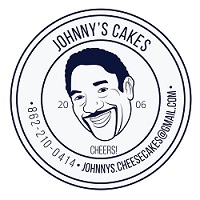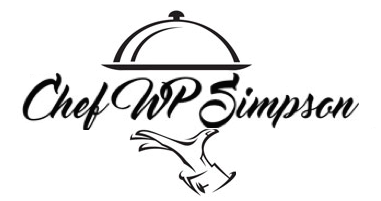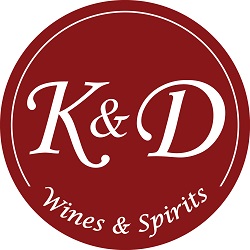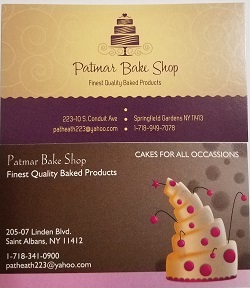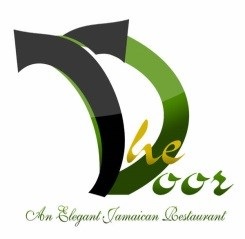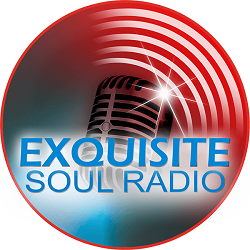 ---
ABOUT THE CAUSE
---
Join us as we lead Jamaica in transforming the lives of children with disabilities. Give today!
For children diagnosed with a disability, getting the support they need as early as possible will give them the best chance of minimising the long-term effects of the disability, and maximizing their unique potential.
Early intervention
Research shows that early intervention is one of the most essential supports children with disabilities need in order to develop healthily and thrive. Early intervention' simply means doing things as early as possible in order to achieve the best result. In a health/developmental sense, it means getting the child the occupational, physical and speech therapy support they need as soon as possible to help them live the fullest life they can.
Despite this knolwedge, 9 out of 10 Jamaican children with disabilities and special needs does not have access to early intervention or any form of developmental supports!. These children do not attend school nor do they have access to therapeutic services (occupational, speech and physical therapy) essential to their healthy development.
Nathan Kingsley Ebanks is one such child. Born on May 4, 2004, Nathan was diagnosed with Cerebral Palsy at the age of 9 months. It was Nathan's inability to find the essential rehabilitation services he needed to aid in his development, which inspired his parents to set up the Nathan Ebanks Foundation. Established in 2007, the Nathan Ebanks Foundation (NEF) works to improve the lives of children across the disability spectrum in Jamaica. Several years ago, a group of us ladies who are graduates of the St. Andrew High School for Girls (Jamaica) learned about the NEF and its great work being undertaken by one of our fomer classmate Christine Staple-Ebanks (founder of the NEF). We learned about the challenges the organization experiences in finding the funding and resources needed to carry out this very important work. So touched, moved and inspired were we, that we quickly established the Nathan Ebanks Children Advocacy Group Inc. to be an international fundraising arm to get help beyond the shores of Jamaica. Through advocacy, training, early intervention and other much needed programmes, we have with the NEF impacted the lives of more than 10,000 children, families, teachers and caregivers, provided more than 5,000 hours of training and other capacity development, more than 10,000 books and other esources in low resource schools, and influenced several policies.
Nathan Ebanks Children Advocacy Group Inc.
The Nathan Ebanks Children Advocacy Group Inc. (www.necag.org), a York based 501 c 3 organization, Through the Nathan Ebanks Foundation, our core mission is to lift the standards of life for children with disabilities in Jamaica, through increasing their access to education, healthcare services and social inclusion. Our work also give focus to boys who under underperforming in the education system. Learn more.
You can get the Fundraising ball arolling by making a donation today. Donate Now.
---
CONTACT US
---
Should you have any questions, please send us an email at info@necag.org.