About this Event
Are your loved one's trying to get you a message? Is your living or deceased pet trying to communicate with you? Come check it out!
As a Professional Psychic Medium, Robin connects with loved ones and pets who have crossed over.
Grab your friends...grab your family...and experience it for yourself.
Enjoy 15% off of a bottle of wine.
Quick messages are delivered in a group setting.
Attendance and tickets are limited. Walk-ins welcome if tickets are still available.
Walk-ins welcome if tickets are still available.
Please note that everyone is not guaranteed a message in a group reading. Robin will deliver messages for as long as time allows. Group readings last approximately one hour.
Facebook: https://www.facebook.com/robinblakeymedium/
YouTube Channel: The Travelling Medium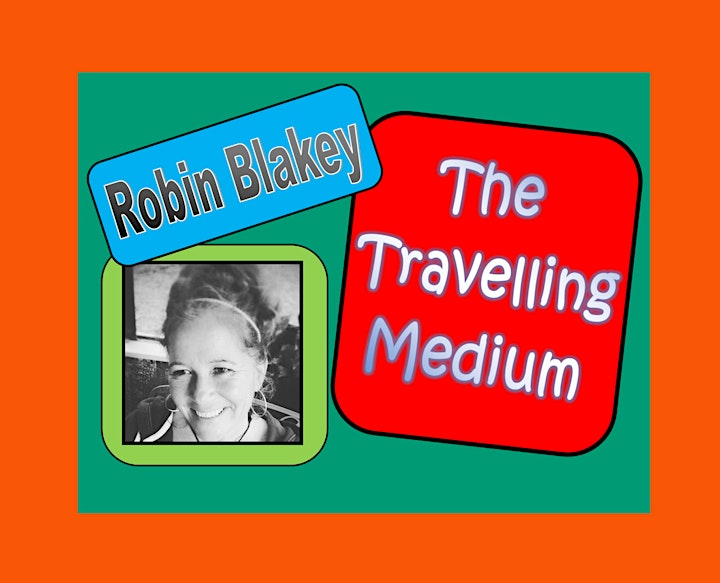 About:
Robin Blakey, The Travelling Medium, with divine love delivers messages in which "Spirit tells us what we need to hear, not what we want to hear."
As a Medium, she connects strongly with pets and animals here on earth and in spirit.
Robin is able to act as a bridge for communicating with your loved ones who are unable to communicate themselves, such as dementia, Alzheimer's, paralysis, coma or disability.
As a natural healer and empath, Robin shares techniques that work for clients and encourages self-discovery or self-healing.
Robin offers Tarot readings, mediumship readings and Animal Communication sessions.
She is available for phone readings and private YouTube readings all year long. She is available for classes and group readings by contacting her via email.
Robin is also available for in-person readings and classes in the summer months at Wonewoc Spiritualist Camp.
Facebook: https://www.facebook.com/robinblakeymedium/
YouTube Channel: The Travelling Medium