Description
Wine and Fire 2018
August 17, 18, 19
The Sta. Rita Hills is quickly becoming one of the hottest wine growing regions in the world. Folks, that is not due to global warming, but to the fact that what's coming out of the Hills is some of the best cool climate wines in the world! Explore our world of Pinot Noir and Chardonnay the weekend of August 17, 18, 19 and discover the wines and people of the Sta. Rita Hills.
Attend one, two or all three of our Wine and Fire events. Limited ticket sales guarantee an intimate wine and food experience so get 'em while they're hot and don't miss Wine and Fire 2018!
---
Friday Night Barn Party at Fiddlestix Barn
August 17th 5:00 to 8:00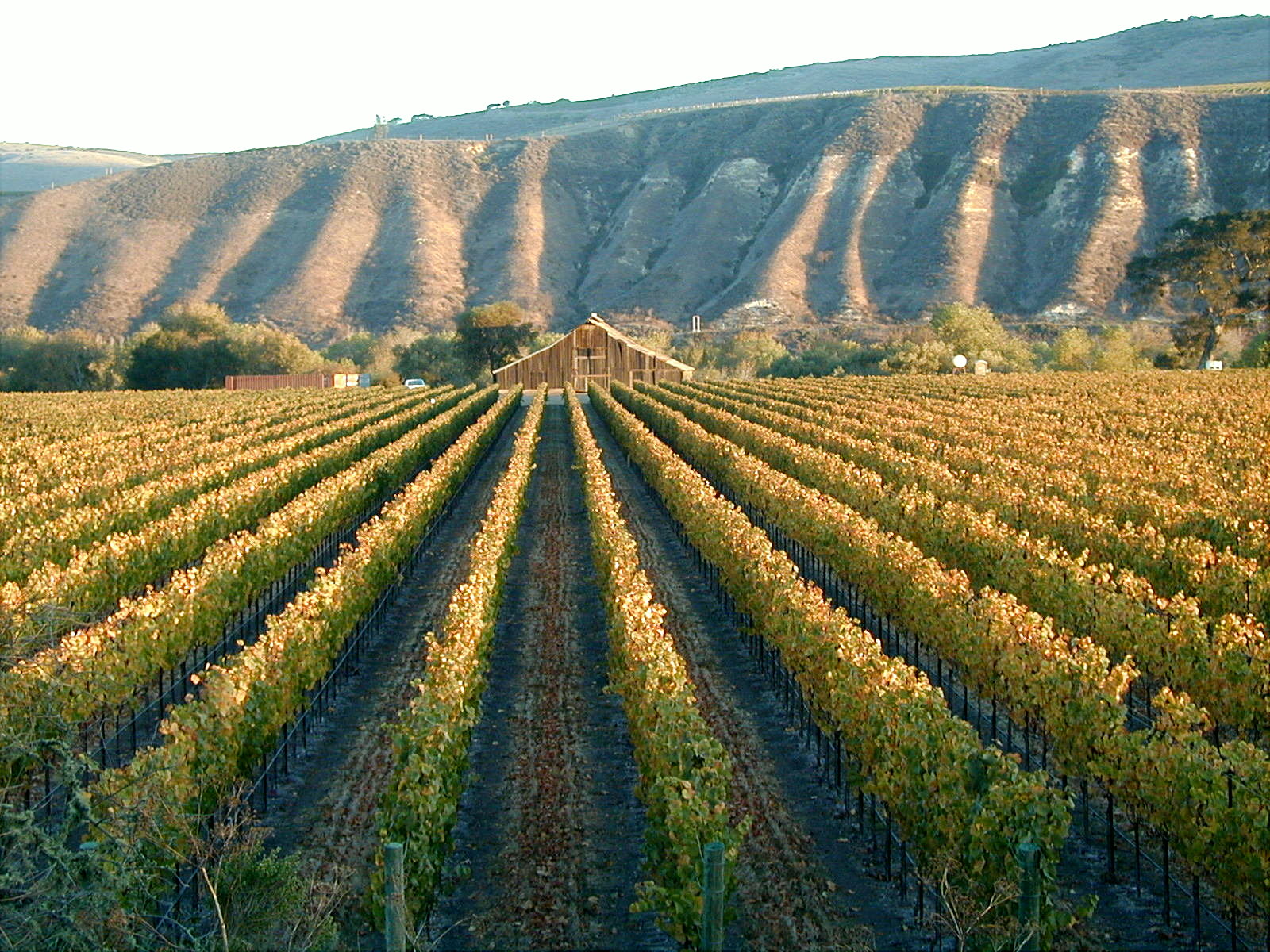 Kick off the weekend with our member wineries who will be sharing their library stash, large format bottles and small production wines to get you warmed up for the weekend. These wines will be exclusive to this event so don't miss this opportunity to experience these unique offerings.
Alma Rosa Winery & Vineyards
Brewer-Clifton
Buscador Winery
Byron Winery
Clos Pepe Estate
Fiddlehead Cellars
Flying Goat Cellars
Hilliard Bruce
Hitching Post Wines
Ken Brown Wines
Kessler-Haak
Kita Wines
LAFOND WINERY & VINEYARDS
LaMontagne Winery
Liquid Farm
Loring Wine Company
Mail Road Wines
Montemar
Pali Wine Company
Peake Ranch
Seagrape
Siduri Wines
Spear Vineyards and Winery
The Hilt
Transcendence
Our Chef's du Jour will be Brett Stephen from High on the Hog Catering along with a cheese buffet presented by Central Coast Specialty Foods. The Bryan Titus Trio will set the pace for a weekend of wine and culinary noshing
About the Barn: The Fiddlestix Barn sits among 96 acres of Pinot Noir vines that produce exquisite wines for Fiddlehead Cellars and a handful of fortunate winemakers who are lucky enough to contract fruit from this truly great vineyard in the Sta. Rita Hills. Kathy Joseph's high standard of quality translates to the farming in the vineyard producing vintage after vintage of stunning Pinot Noir. Fiddlestix sits right across the road from the iconic Sanford and Benedict vineyard on Santa Rosa Road at mile marker 7.28.


---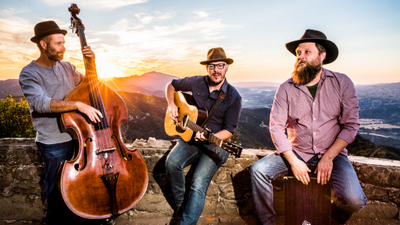 About the Band: The Bryan Titus Trio grows up like a weed from a tangled and overgrown history of Bluegrass and American Roots Music. Recently touted as a "Postmodern Barn Dance" band they write & perform toe-tapping tunes that evoke themes & melodies of yesterday with a pinch of modern irony. Bryan Titus draws heavily on lessons learned on his 2013 Through Hike of the Appalachian Trail, especially the music he picked up in Georgia, Tennessee, North Carolina, & Virginia. His vocals are both smooth & rough, his guitar playing simultaneously elegant & primitive. The Trio, comprised of Jeff Kranzler on Upright Bass & Dustin Janson on cajon and vocals, perfectly fills out and enhances each song with highly effective yet simple accompaniment.
---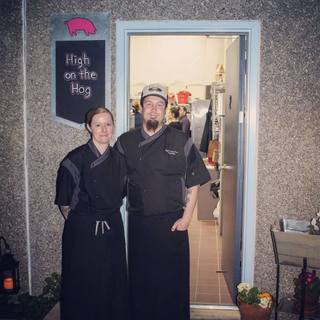 About the Chef: Brett Stephen's first four to five years in the restaurant business were not spent there in hopes of becoming a chef, more just goofing off and making fun money for the weekends. It wasn't until his early college days when he couldn't sit in front of a screen anymore, did he decide to drop his current studies and enroll in culinary school. Since that day he hasn't looked back. During his years in Santa Barbara, he worked at some of the area's best restaurants including Square One, Zen Yai, Bouchon, Epiphany, and the La Cumbre Country Club to name a few. After that wild ride, he moved back home to the Santa Ynez Valley and put in a lot of hard work under the area's best chefs at The Ballard Inn, Full of Life Flatbread, and Industrial Eats. Last year he jumped in feet first to building his own industrial kitchen and catering company, High On The Hog Catering, based in Buellton.
---


Speed Tasting and Lunch with a Winemaker
August 18th 10:00am- 2:00pm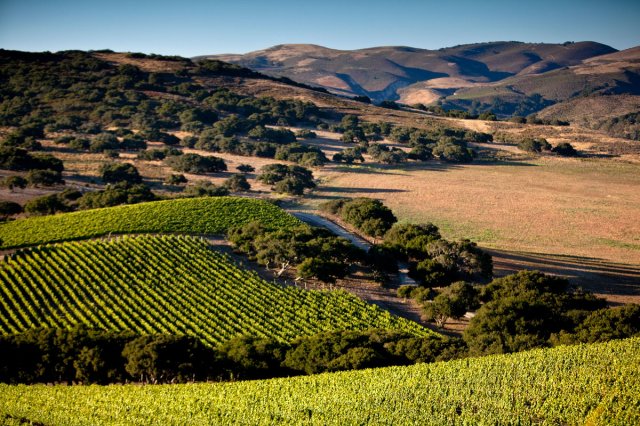 Hilliard Bruce Winery
2097 Vineyard View Lane, Lompoc
Get up close and personal in the Sta. Rita Hills. This year's Wine and Fire Saturday morning event will offer you the unique opportunities to not only taste great wines but share your table with 8 different winemakers.
Similar to speed dating, winemakers will take a turn to sit at your table, pour their wine and share the experiences of their winemaking journey while engaging in conversation with you and your table mates.
Here's how it works:
There will be tables with 10 -12 guests seated at each table. Each table will have a winemaker seated at your table, pouring 1 -2 wines. The winemaker will present their wines, discuss the vineyard the wine is made from, tell their story and then open up the conversation for a roundtable discussion. At the end of 10 minutes, a different winemaker will rotate to your table and the process begins again. Your group's personal sommelier will guarantee a lively discussion and engaging wine talk.
This is a great way to make new friends while learning about the wines of the Sta. Rita Hills! A wood-fired lunch will follow the tasting.

About the Vineyard:
Hilliard Bruce is proud to be a certified sustainable vineyard through Sustainable in Practice (SIP). Sustainable vineyard practices are of utmost importance and are diligently managed by Julian Malone of Coastal Vineyard Care. Every effort is made to maintain the vineyard's health and productivity, lessen environmental impact, conserve our natural resources, and minimize pollution. Our vineyards are cared for by hand and gently hand-harvested.
- Fertilizer is made in our cutting-edge, static-aerated compost facility, along with the use of cover crops in the dormant season
- Water is sourced from our 1.9 million-gallon on-site well reservoir, naturally filtered of hard minerals and metals via floating bio-remediation islands
- Irrigation to each vine monitored through in-soil sensors, which measure the exact deficit of each vine so that no water is given unless necessary
The vineyard is divided into blocks by soil, rootstock, and clone variety. Microclimate conditions vary between each block - from full sun, 40-mph marine winds, cool valleys, and warm East- and South-facing blocks. Vines are planted densely 3 feet apart in 6-foot rows - 2,420 vines per acre. Our unique climate is defined by a cold and windy maritime influence, allowing for an extended growing season for the grapes. The fast-draining soil is sandy silt, which stresses the vines, resulting in greater control over irrigation and ultimately, more complex flavors
About the Winemakers: Many of our winemakers work in tandem with their spouse or longtime partners.Spend the morning sipping and sharing with:
Brewer- Clifton- Greg Brewer was instrumental in mapping out the Sta. Rita Hills AVA. Sonja Magdevski, writer - winemaker, has tirelessly promoted Santa Barbara County wines, with an emphasis on education at her Los Alamos tasting room, and outside events. See how this dynamic duo is taking it to the next level in the Sta. Rita Hills.
Crawford Family Wines - Wendy Horvath has deep roots in the hospitality and restaurant industry which was a natural path into her now, world of wine. Mark Horvath was bitten by the wine bug early on and the two have experienced wine adventures in Northern California as well as Santa Barbara County. Their past has led them to their joint venture, Crawford Family Wines.
Hilliard Bruce – John and Christine left their home in Texas in 2002, after purchasing the 101-acre Hilliard Bruce estate in the Sta. Rita Hills. Christine wanted a ranch where she could expand her business of breeding Arabian horses, and John was open to new adventures after surviving two life-threatening illnesses. With a love of wine and an eye for precision and design, they planted 21-acres to Pinot Noir and Chardonnay, using their own background as gardeners. Sit at the table with John and Christine and hear how their adventures led them to the Sta. Rita Hills.
Hitching Post Wines- Frank Ostini and Gray Hartley randomly met in 1976 and the rest is history. Producing wines in Santa Barbara County since 1979 they have become great ambassadors for our region. This dynamic duo is funny, soulful and passionate; let them entertain you at our Wine and Fire Saturday morning Speed Tasting with a Winemaker event.
Kita Wines- Tara Gomez and Mireibo Taribo started working together in 2006 at J. Lohr winery in Paso Robles. They then worked together from 2008-2010 for a new start-up winery project in the Pyrenees Mountains of Spain. In 20101 Tara signed on as winemaker with Kita wines and in 2015, Mireia joined Kitá Wines as their wine broker and helps out with harvests.
Loring Wine Company and Siduri - For those unfamiliar, this may seem like the "odd couple". However, Adam Lee and Brian Loring have followed similar business paths throughout their winemaking careers. Longtime cohorts, both winemakers produce wines from multiple vineyards and AVA's. Find out how they achieve balance and harmony in their cellars and in their lives at our Wine and Fire Saturday morning Speed Tasting with a Winemaker event.
Peake Ranch- Owner John Wagner and Winemaker Wynn Solomon will enlighten you on the development and future plans for our newest winery in the Sta. Rita Hills. John grew up in Ventura County working on his families lemon and avocado orchards and Wynn's love of wine stems from her Sonoma County upbringing. You will definitely enjoy spending time with them at our Wine and Fire Saturday morning Speed Tasting with a Winemaker event.
Sweetzer Cellars- Michael Fogelman and Lisa Liberati started their winemaking journey in a West Hollywood apartment in 2009. Their adventure landed them in Lompoc with a focus on Pinot Noir. Feel the love of Sweetzer Cellars at our Wine and Fire Saturday morning Speed Tasting with a Winemaker event.
Transcendence- Joey Gummere has been making wine in Santa Barbara County since 1999. Sara Gummere graduated from Berkley with a major in peace and conflict studies and worked in that field until she joined the winery full time in 2015. Together they are Transcendence and they will be sharing their journey at our Wine and Fire Saturday morning Speed Tasting with a Winemaker event.
Lunch- Wally Ronchietto, former owner of Café Buenos Aries, and GiGi of GiGi's Chimi will be firing up their grills for an Argentine-style BBQ for our Wine and Fire seminar Speed Tasting with a Winemaker. Traditional Argenine Asado, salads, bread, meat, and sausages are on the menu!
Wine and Fire Grand Tasting at La Purisima Mission
August 18th 5:00 - 8:00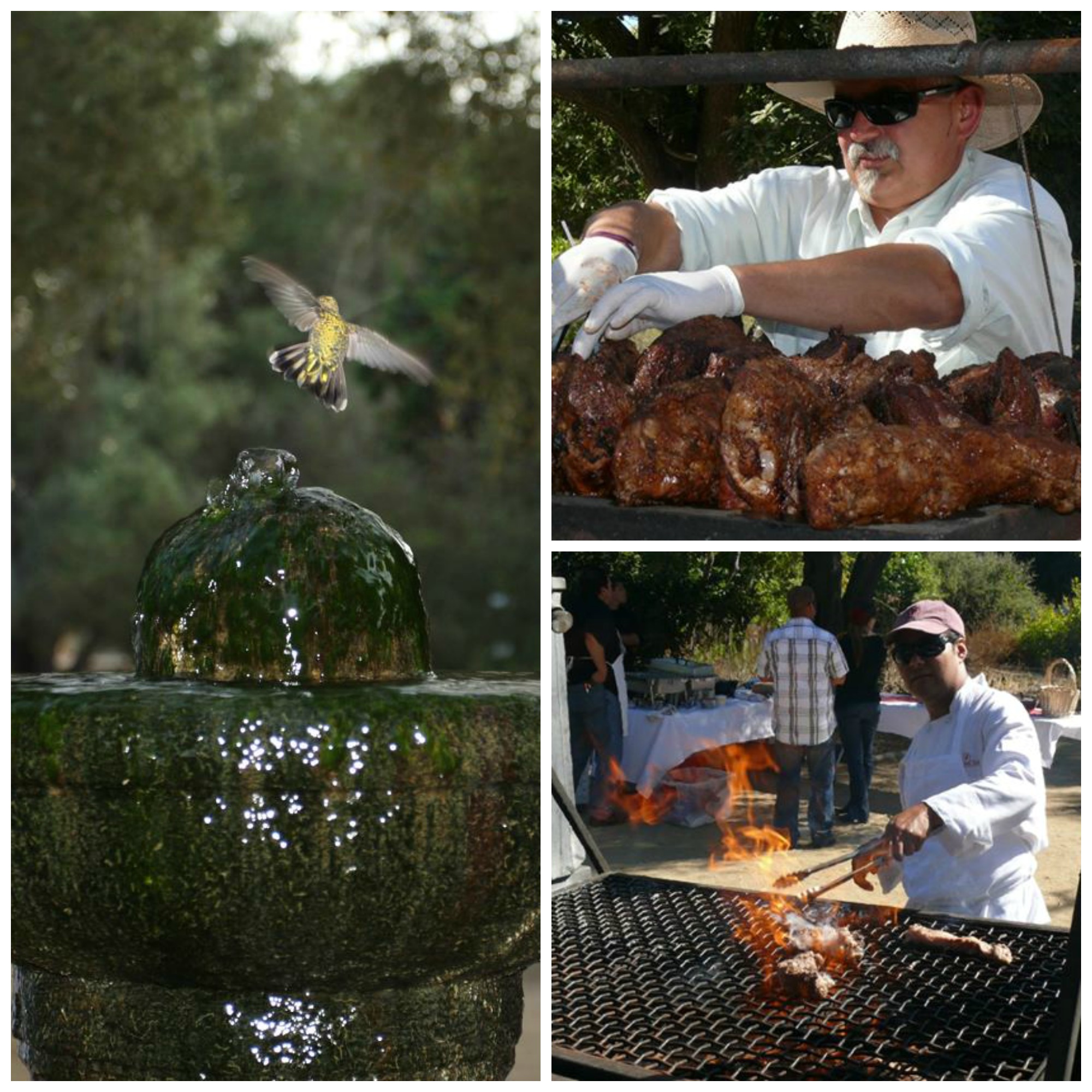 La Purisima Mission 2295 Purisima Road, Lompoc


Forty plus wineries and sizzling local chefs and farmers will be on hand for an evening of chillin' and grillin' at the beautiful La Purisima Mission, located on the edge of our AVA. Babe Farms, Campbell Farms, Central Coast Specialty Foods, Homegrown Cowboy, The Hitching Post II, Los Amigos BBQ, Scratch Kitchen, The Ballard Inn and the Sta. Rita Hills Winegrowers will be serving up an amazing selection of local food favorites!
Only 325 tickets will be sold.
---
Wine and Fire Weekend Tasting Passport: A passport to participating member winery's offerings are included in the purchase of Wine and Fire event tickets. The passport is not available for purchase on its own. Passports will be available to pick up at locations in Lompoc and Buellton.
---
The Tickets:

Friday Night Barn Party at Fiddlestix Vineyard - Early Bird $75.00 / After July 31 $85.00 Saturday Combo (Saturday am seminar & Grand Tasting) - Early Bird $190.00 / After July 31 $200.00 Saturday Morning Seminar at Peake Ranch - Early Bird $100.00 / After July 31 $110.00 Saturday Evening Grand Tasting- Early Bird $110.00 / After July 31 $120.00 I want it All! All Three Events! - Early Bird $265.00 / After July 31 $290.00

---
Tee Off in the Sta. Rita Hills:
Prepare yourself for an unparalleled golfing experience. Two courses to choose from, La Purisima Golf Course or The Mission Club. $55.00 includes a bucket of practice balls and golf cart. Contact the club of choice to book your tee times. Wine and Fire Ticket number required to book.
Valid August 16th thru August 20th The Mission Club
4300 Clubhouse Rd.
Lompoc, CA 93436
805.733.3535 La Purisima Golf Course 3455 State Hwy 246
Lompoc, CA 93436
(805) 735-8395
---
Where to stay and eat in Lompoc:

Sta. Rita Hills Wine Alliance Hospitality Sponsors " Be Our Guest!"
---
The Hilton Garden Inn
1201 North "H" Street Lompoc 93436
Lompoc's newest hospitality venue will be opening soon with spacious and elegantly appointed rooms, a full-service restaurant and bar, a Grand Ballroom as well as meeting rooms equipped with state of the art Audio Visual.
For information email sales@hgilompoc.com.
---
1417 North "H" Street Lompoc 93436
1 888 HOLIDAY
Nestled in the Santa Rita Hills of California's Central Coast, Lompoc is a place set apart by its flower fields, beautiful murals, a historic mission and thriving vineyards. Whether you're here for business or pleasure, you'll enjoy your stay.
---
Where to Eat
---
Central Coast Specialty Foods
115 East College Ave, Lompoc
805-717-7675
PURVEYORS OF EUROPEAN & DOMESTIC CHEESES, CHARCUTERIE, AND SPECIALTY FOODS
When traveling along the Central Coast, compliment your experience at Central Coast Specialty Foods. Enjoy our delicious selections of gourmet cheeses, charcuterie, sandwiches, full-service deli, fresh & exotic meats, local wines & beers, gourmet pantry and so much more.
---
Valle Eatery + Bar
1201 N H Street, Lompoc, CA 93436
805-735-1880
Located inside the Hilton Garden Inn the restaurant features a California cuisine inspired menu by Chef Conrad, handcrafted cocktails, microbrew beers, and local wines. Featured items include beer battered brussel sprouts, braised pork belly tacos, wood-fired pizzas, rib eye steaks, mouth-watering burgers, and more using locally sourced ingredients. Open for breakfast, lunch, and dinner. Also available for on-site catering.
---
What to do in Lompoc:
While you're here, Explore Lompoc! Click here for more adventures and information.
Jump from a plane, enjoy a world famous burger and walk at Jalama Beach or hike through La Purisima Mission. Check out our restaurants, Old Town, giant murals and more.