Wine and Design-Tiny House Edition
Description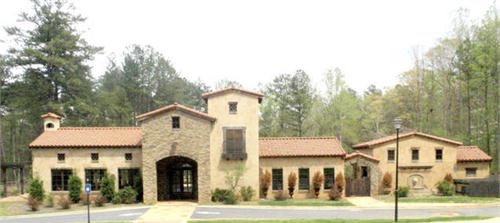 Join us for an evening of luxury......
You will experience a luxurious night under the stars, filled with decor/design shop talk, exhilarating drinks and cocktails, including our featured wine, appetizing food, power networking, prizes, great music, and soooo much fun!!! Luxe Interiors and Events is taking it's signature Wine and Design series to another level. Don't look for anything typical, at one our affairs. Our Tuscan inspired venue and luxury lifestyle vendors are no different. Our exclusive brands will blend harmoniously with the beautiful Tuscany Hills Villa as the backdrop for the evening, located in Chattahoochee Hills. We opened up 10 VIP and 20 General Luxe Seats to this invite only soiree. So, don't miss out on this posh affair!!!
Our sponsors are so excited about providing items for our luxury gift bags. And, like before....with a VIP upgrade, your bag is filled with a few extra goodies, and you get VIP seating.

Not only will you have the opportunity to visually take in our decor/design skills and experience our party planning sevices, first hand. In addition to all the fabulousness in the above mentioned paragraph, you will get to take a tour with my event Sponsor and partner Lamon Luther, Tiny Home builder. That's right, I said Tiny Home. Lamon Luther will be showcasing their tiny home, that is actually one of the most glamorous tiny homes around. We are excited to work together on the same mission of helping build families and communites by putting people back to work, and providing exquisite products like the featured tiny home, custom furniture, and "to die for" accessories.

We are so excited about our working relationship with this organization, that we extended the invitation to for them utilize this event as a part of their fundraising activities. These happy bunch of craftsmen are raffling off a Tiny Home....and not just any tiny home. They will be raffling off the actual home that you will be touring. Raffle tickets will be available, on the night of the event. The home will be raffled off on October 2nd.
And, if all that is not enough, we will have a poolside fashion show, featuring some of the hottest designws,
So, let's recap:
Enjoy a Beautifully Decorated Venue by Yours Truly, A Tiny Home Tour, A Delectible Food & Drinks, Celebrity and VIP Guests, Vendors, Giveaways, Networking, and much more!

If interested in corporate sponsorship opportunities, media requests, appearances, etc. Please send all inquiries to info@luxeinteriorsandevents.com

LUXURY VENDORS WANTED!!! CLICK ON "TICKETS", FOR VENDOR REGISTRATION.

#luxeinteriorsandevents #atlantaevents

#luxelifebycheryl #atlantamodernluxury
#luxury #jezebelmagazine

#tinyhomes #worldstarhitradio #interiordesign