Description

Wine 101: Wine Tasting and Pairing Workshop
Presented by The Trustees of Reservations
Learn to navigate the wine aisle like a seasoned sommelier. Our Wine 101 class covers the basics of selecting, tasting, and pairing the best international, domestic and local wines. We'll explore different grape varieties and styles of wine and uncover the mysteries of food and wine pairing. Six wines will be paired with a variety of local treats from Boston Public Market farmers and food artisans.
We're thrilled to partner with Chef Jen Murray to bring her popular wine experience to The KITCHEN this season!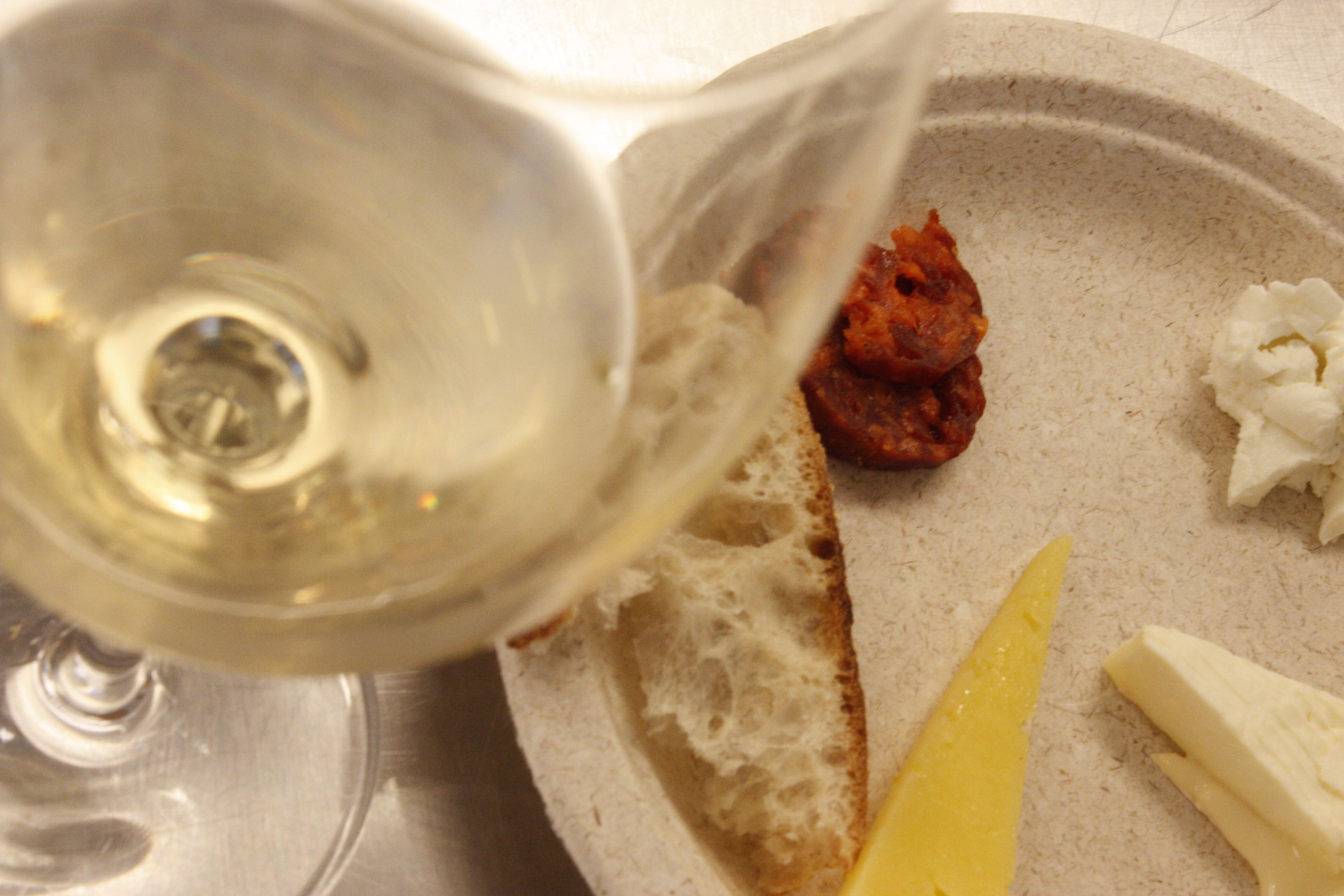 Dates:
Tuesday, August 6th from 6:00 - 8:00 pm
Saturday, September 14th from 5:00 - 7:00 pm
Saturday, December 21 from 5:00 - 7:00 pm - HOLIDAY WINES EDITION
Sample Menu:
Local Sparkling White Wine paired with fresh fruit from Stillman's Farm

New Zealand White Wine paired with a Goat Cheese Crostini from Appleton Farms

Local Rose paired with fresh pasta from the Law of Pasta served with a light cream sauce

French Pinot Noir paired with assorted cured meats from Appleton Farms

California Syrah paired with thinly sliced pork tenderloin from Chestnut Farms with a spiced berry chutney

California Cabernet Sauvignon paired with Q's Nuts and Taza chocolate
About the Chef/Teacher
Jen Murray, DipWSET graduated from The Cambridge School of Culinary Arts in 2002. Her passion for food and wine only deepened as she traveled to numerous countries strengthening her skills and knowledge. She went back to school for wine in 2006 and completed the Elizabeth Bishop Wine Program at BU. In 2012, she completed the 2 year diploma program through Wine & Spirit Eduction Trust. Jen is the owner of The Urban Chef Inc. and continues to teach food and wine courses at the CSCA and The Kitchen.
About The Trustees of Reservations and The KITCHEN
As one of the largest owners of agricultural land and the premier steward of the cultural and natural landscape of Massachusetts, The Trustees extends its leadership to transform the local food system by connecting residents and visitors back to the land and sharing the Commonwealth's collective agrarian heritage through innovative retail and educational experiences at the Boston Public Market in the heart of downtown Boston.
The KITCHEN is a community gathering place, managed by The Trustees, that is restoring the craft of seasonal cooking in Massachusetts, New England, and beyond through hands-on classes and educational experiences that celebrate the farmers and artisans of this region. Partnered with the Boston Public Market, The KITCHEN embraces a whole-food approach to eating and promotes cooking as an essential cornerstone of a sustainable food system.
Join The Trustees and receive 20%-50% off all classes, workshops, and events at The KITCHEN and all Trustees properties.
Program Refunds/Cancellations: In the event that a program is cancelled due to severe weather, low enrollment, or other circumstances, we will notify you as soon as possible by email and issue you a full refund within 14 days of the cancellation. If you cannot attend a program as planned, contact kitcheninfo@thetrustees.org at least 7 days prior to the start of the program to receive a full refund. Refunds will not be granted for registration cancellations placed fewer than 7 days before the start of the program. There are no refunds for missed classes. The KITCHEN reserves the right to change program locations, schedules, or instructors when necessary.