Event Information
Location
Interface Technical Training
3110 North Central Avenue
Phoenix, AZ 85012
Description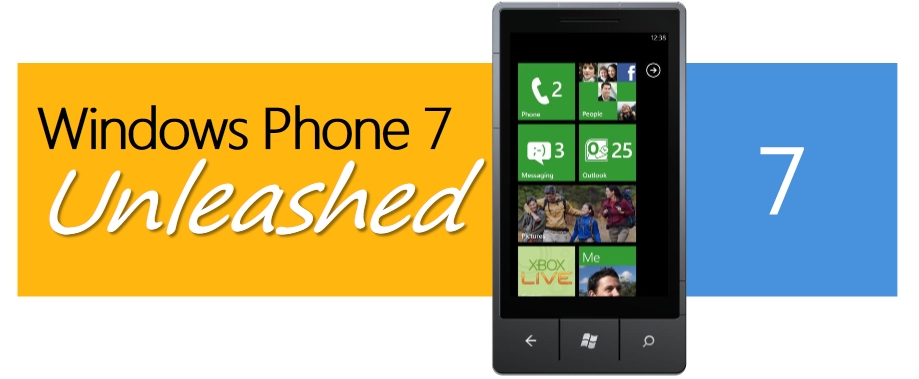 Free Windows Phone 7 Unleashed Event!
All Day (10 hours) of Hands on Programming

Come check out the Windows Phone 7 Unleashed event for everything you need to know to develop for WP7. Whether you're a seasoned veteran or you're just starting with .NET development, there's something in it for you.
The first half of this deep dive event is lecture and hands-on lab. At the half-way mark of the day, you'll have a solid foundation for building WP7 applications. The second half of the day is going straight to code. Speakers include Chris Coneybeer and Dan Wahlin (Ryan Pelmons will also be there to lend his expertise). Registration starts at 8 AM with the event kicking off at 9 AM.
Build the best app and win a $500 (1st place), $200 (2nd place) or $100 (3rd place) American Express gift card!
Free MarketPlace tokens for those putting their application into the marketplace ( a limited supply of these, organizers of each event will collect names and we will distribute).
Telerik is sponsoring a $5000.00 Grand Prize for the best application over all of the WP7 Unleashed events that are submitted to marketplace. The top 25 will be selected and then one of the top 25 will be randomly picked for the prize (So get your app into the marketplace after the event). They are also giving EVERY attendee a free set of their $99.00 WP7 Controls.
PDSA, Inc. is pleased to sponsor the WP7 Unleashed Events. They will be giving 2 lucky winners from each event a chance to win four 1 hour long videos on Silverlight. In addition, 1 lucky person will win our Haystack Code Generator for .NET at each event that allows you to create the business and data classes and the WCF services that can be consumed by Windows Phone 7 applications!
O'Reilly will be giving away a free ebook to every attendee (Many WP7 titles) and will also donate a few books to raffle at each event.
Interface Technical Training (http://www.interfacett.com) is also sponsoring the event and providing the facility as well as PCs and dual monitors for each student to use as they build WP7 applications.
Food and Drink (Water, Sodas) will be provided.
In order to deliver the best possible experience for attendees, seating at this event is VERY limited. Register now!
Session 1 – Introduction to Windows Phone 7 Programing.
In this session, we start with a discussion of windows phone, the architecture changes made from 6.5 to 7.0, the hardware specifications and then move into the beginnings of building a WP7 application including :
1) Application life cycle
2) Hardware Foundation
3) Files associated with project template
4) Splash screen and the importance of 1 second / 19 second loading
5) Application Bar
6) Panorama and Pivot controls
7) Red Threads
8) MVVM
9) Marketplace
Session 2 – Connecting to Services
In this session, we will discuss how Cloud Services help to bring power to the phone. We will be binding to a rest based services and show how to search and display the information received. In this session we will also talk about Navigation, passing information between screens, simple page animations while working with List and detail information.
1) Navigation
2) Fragment Navigation
3) JSon Deserialization
4) JSon.Net
5) The Extras Menu
6) Live Tile
7) Push Notifications
8) Push Notification Helper Library
9) Shell Tile Scheduler
Session 3 – Recording Data
In this session we will be working with the Camera to capture and crop photos, record audio files, take notes, saving location, sharing (sending emails and SMS messages – and if time permits sending to twitter or FB) and saving everything using isolated storage. We will discuss tombstoning and how it effects your application process, including the when, where and whys of saving state).
1) Tombstoning
2) Tombstoning helper
3) Sensor overview
4) Location and GPS
5) Bing Maps
6) Accerometer
7) Phone Shake
8) Launchers and Choosers
9) Isolated Storage
NOTE: Although this event will provide attendees with their own PC and dual monitors to use throughout the day, each attendee may also use their own laptop for the labs. The required software is listed below:
Optional But Suggested Downloads and Resources:
Date and Time
Location
Interface Technical Training
3110 North Central Avenue
Phoenix, AZ 85012