Windows 8 for developer

Tuesday, April 23, 2013 at 5:00 PM (CEST)
Event Details
Subject:
Windows 8 was released to the public in end of 2012, sales is picking up and now is the time to start building apps for it!
In this double seminar, we present you with war stories from creating real world Windows Store apps. You will not only hear stories from the Jayway .NET team, Peter Bryntesson from Microsoft will also be here and share his do's and don'ts. This evening will have something for everybody - regardless of if you're just wondering what Windows 8 is all about or if you've been buildling apps for a long time.
Doors open at 16:30, a light meal will be served.
Welcome!
Speaker:
Peter Bryntesson, Microsoft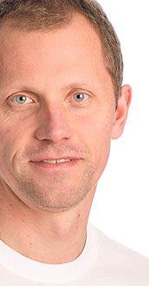 Peter has many, many years of experience on the Microsoft platform and is currently working as a technical evangelist at Microsoft. During the past year, Peter has both supervised clients creating Windows Store apps, as well as implemented quite a few apps too. E.g. Prisjakt is one of the apps Peter was heavily involved in.
Peter will talk about sharing code with PCL and using you web skills to create apps with HTML and Javascript.
Andreas Hammar, Jayway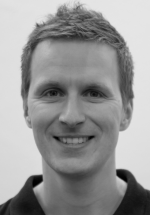 Jayway has been a key development partner for Windows Phone in Sweden, and is now extending that streak to Windows 8. Since creating one of the few day-zero Windows Store apps in May 2012, Reseguiden Sista-minuten, the Jayway team has been working back to back with Windows 8 apps including Länsförsäkringar bank, MTG Radio apps (Rix FM etc) and a number of LOB apps.
The Jayway team will talk about creating UIs, the Windows Store, navigation and the different view states and more.
When:
Tuesday 23 April, 2013, 17:00-19:00
Where:
Klara Östra Kyrkogata 2B
Note:
The seminar will be in SWEDISH.
If the front door is closed, pls use door phone or call Thomas Dagsberg 0702-197411
Misc:
We will serve sandwiches and non-alcoholic beverages. 
We have set a maximum of 40 vistors to this event.
This event is organised as part of Jayway Stockholm Knowledge Network
Join: (http://groups.google.se/group/jwsknownet)
Registration (IMPORTANT):
This seminar is free of charge.
Since we have limited seating and many who wants to come we will invoice 300 SEK, forr those who do not show up and have not deregistered.
If the seminar is fully booked you can register at the waiting list.
When & Where

Jayway
Klara Östra Kyrkogata 2B
111 52 Stockholm
Sweden


Tuesday, April 23, 2013 at 5:00 PM (CEST)
Add to my calendar
Organizer
Jayway Stockholm
Jayway is a software innovation studio, helping our clients create new products and services. From ideation and concept design to development and beyond. We have 170 specialists in Malmö, Stockholm, Copenhagen and San Francisco. More info at www.jayway.com