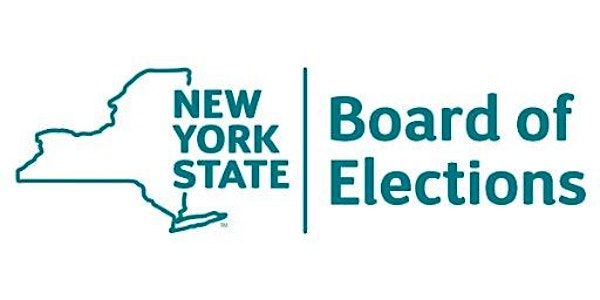 Winding Down the Campaign Webinar
Winding Down the Campaign webinar presented by the New York State Board of Elections Compliance Unit
About this event
This webinar will focus specifically on committee termination, treasurer resignation, and other post-election actions for candidates and committees. Conducted by the New York State Board of Elections Compliance Unit, this webinar is designed to assist all local/state candidates and committees in understanding their options after Election Day.
PLEASE NOTE: If you are a statewide or state legislative candidate who wishes to participate in the newly-launched Public Campaign Finance Program, you will be required to terminate any existing authorized committees for the same covered office and open a new authorized committee with the Public Campaign Finance Board. We strongly encourage these candidates and treasurers to attend a Winding Down the Campaign webinar.
The following Winding Down the Campaign webinars have been scheduled:
Wednesday, November 30, 2022 - 10:00am - 11:30am
Monday, December 19, 2022 - 1:30pm - 3:00pm
Tuesday, January 10, 2023 - 9:30am - 11:00am
Each of these webinars will include an identical presentation. We are pleased to offer these three options to fit into your schedule.
Pre-registration is REQUIRED for these webinars. Each webinar will be conducted using Webex. Prior to the event, you will receive an email invitation to attend the webinar via Webex.
Please note that these webinars will not offer any CPE/CLE credit.
We look forward to presenting the Winding Down the Campaign webinar with you!