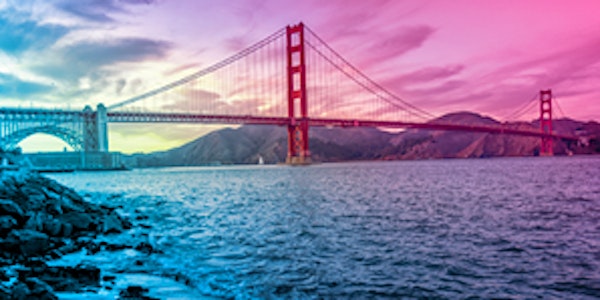 WIND in San Francisco 2018
When and where
Location
Crowne Plaza - Foster City Hotel 1221 Chess Drive Foster City, CA 94404
Description
Thank you so much for your interest in WuXi WIND Workshop! The event is sold out. Please contact your local contact Lu Lu for any information regarding WuXi's integrated platform:
Lu Lu: Lu_Lu1706@wuxiapptec.com
The success of an Investigational New Drug (IND) application is one of the key milestone achievements of the drug development process. WuXi AppTec's Laboratory Testing Division is pleased to invite you to an in-depth look into the WIND program, an integrated service platform for your IND project. We will help you Win your IND! Please join WuXi's workshop to learn more details on basic requirements, study design, project implementation, program management, dossier preparation and regulatory strategy for a successful IND application.
Full Workshop Agenda
Thursday, March 1, 2018
11:30 - 12:30 PM
Registration and Lunch
12:30 - 12:45 PM
Opening remarks (Eugene Gong, PhD, VP, Head of Technology Operations & Analytical & Regulatory CMC, Laboratory Testing Division WuXi AppTec)
12:45 - 1:15 PM
WIND - Your Partner of Choice All the Way to IND (Yi Jin, PhD, DABT, VP, Chief Scientific Toxicologist & Head of WIND Project Management Laboratory Testing Division, WuXi AppTec)
1:15 – 1:50 PM
CMC Considerations for IND Application and WuXi's Solutions (Hong Li, PhD, Sr Director, CMC, Laboratory Testing Division, WuXi AppTec)
1:50 – 2:20 PM
ADME and PK Attributes for Small Molecule PCC Nomination and IND Enabling Studies (Sharon Tong, PhD, Executive Director of DMPK, Laboratory Testing Division, WuXi AppTec)
2:20 – 2:45 PM
Coffee Break
2:45 – 3:15 PM
Bioanalytical Strategies for Large Molecule Preclinical Studies and First-in-Human Trial (Margaret Ma, PhD, Director, Large Molecule Bio-analysis Service Laboratory Testing Division, WuXi AppTec)
3:15 – 3:45 PM
WuXi's Services for Drug Safety Assessment (Bill Harrison, VP of Toxicology Laboratory Testing Division, WuXi AppTec)
3:50 – 4:50 PM
Panel Discussion: Bridging the Pacific Gap to Accelerate Preclinical Drug Development
4:50 – 5:00 PM
Closing Remarks
5:00 – 7:00 PM
Networking and Happy Hour Reception
If you have any questions regarding the workshop, please contact Bay Area WuXi BD at:
Lu Lu: Lu_Lu1706@wuxiapptec.com