Description
JOIN US!
WinCon is a regional conference for RUF chapters from IL, IN, KY, MO, OH and WI.
Join other students at Brown County State Park for worship, great teaching & seminars, beautiful scenery, and fun activities.
PLEASE REGISTER by Feb 16th (11:59pm - EST).
We will accept registrations after Feb 16, but we may not be able to ensure a bed. You can, however, bring a sleeping bag and we will make accommodations.
Topic - Ecclesiastes: how to live in the ruined paradise

Speaker - Rev. Richie Sessions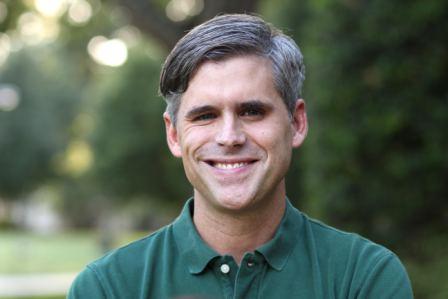 Richie is originally from Little Rock, AK. He and Laura met in college and were married in 2000. He graduated from Belmont University and attended Reformed Theological Seminary in Jackson, MS (Master of Divinity - 2004). He ministered as the Associate Pastor of Covenant Presbyterian Church in Cleveland, MS from 2004-07 before becoming the Assistant Pastor to Young Adults at Independent Presbyterian Church in Memphis, TN. In 2009, Richie was called to be the Senior Pastor at IPC where he served until 2015. In 2015 Richie was called to RUF at Vanderbilt. Richie and Laura have three children, Mamie, Griffin, and Margaret.
Registration: (please read carefully)
Everyone MUST register.
You register by selecting a ticket, and then you must purchase that ticket.
If you are in need of a scholarship, talk to your campus minister, and they will provide you with a scholarship code. Enter that code during your registration.
Pay with a credit card online, or by check/cash at the door.
If you are paying by check/cash: choose "Other Payment Options", then "Pay Offline."
Complete your registration, then bring your payment with you to WinCon, and hand it in at check-in.

Cancellation and Refunds
If you must cancel your registration, and you do so by Feb 16th, you will receive a refund. Cancellations and refunds after Feb 18th are not allowed, but another student may take your place.
Housing
Housing is at the Abe Martin Lodge. Room details TBD.
Men will be in cabins; women will be in the main lodge.
Meals
Dining will be at the main lodge. Feel free to bring your own snacks and share with others! Meals included for WinCon begin with Saturday's breakfast and conclude with Sunday's breakfast. Please take care of your own dinner on Friday evening.
If you have dietary restrictions or special needs, please make them known during your registration. We will try to find a way to accommodate your dietary needs.
Recreation
Brown County State Park is Indiana's largest park with Abe Martin Lodge nestled within its hills.
Inside the Lodge is an Aquatic Center featuring a zero entry pool, water slide, water volleyball and basketball, and a whirlpool with a waterfall.
During Saturday's free time you can enjoy the indoor waterpark, the game room (including ping pong and air hockey), go for an outdoor hike, and more. Or you can drive over to the nearby town of Nashville and visit its many shops, crafts, and attractions.
If you need to study, the Lodge also provides internet access and complimentary coffee throughout its facilities.
Dance
There will be a dance party on Saturday evening.
What to Bring
1. Clothing - dress warm, especially if you plan to go outside the lodge. Bring swimwear if you plan on using the Aquatics Center. Also consider sleep, campfire, hike, worship, and dance party when choosing your attire.
2. Sleep - there will be bedding and towels for most. However, it would be wise to pack a sleeping bag and towel.
3. Toiletries
4. Bible, books, board games, snacks. Wifi is available for your devices.
5. Meds - if you require any refigeration of medicine, please advise your campus minister.
Questions - talk to your campus minister