WinCon 2016

Friday, February 26, 2016 at 7:00 PM

-

Sunday, February 28, 2016 at 12:00 PM (EST)
Event Details
JOIN US!
WinCon is a regional conference for RUF chapters from IL, IN, KY, MO and WI.
Join other students at Brown County State Park for worship, great teaching and seminars, beautiful scenery, and fun activities. 
PLEASE REGISTER by Feb 18th (11:59pm - EST). 
We will accept registrations after Feb 18, but we may not be able to ensure a bed. You can, however, bring a sleeping bag and we will make accommodations.
Topic - Knowing God: His greatness, holiness, love & wisdom
Speaker - Rev. Brent Harriman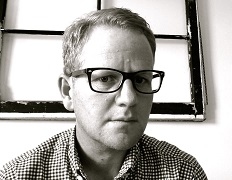 Brent lives in Knoxville, TN, and is a graduate of The University of Mississippi and Covenant Theological Seminary. He served as the RUF Campus Minister at The University of Tennessee from 2004-2012, and is currently an Area Coordinator with RUF overseeing TN, KY, IN, IL, MO and WI.  He is married to Emily, and they have two children.  In this world, beyond his family, he finds his identity in cycling, good food and the St. Louis Cardinals.
Registration: (please read carefully)
Everyone MUST register. 
You register by selecting a ticket, and then you must purchase that ticket.
If you are in need of a scholarship, talk to your campus minister, and they will provide you with a scholarship code. Enter that code during your registration.
You may pay with a credit card online, or by check/cash at the door.
If you are paying by check or cash, choose "Other Payment Options", then "Pay Offline."
Complete your registration, then bring your payment with you to WinCon, and hand it in when you check in. 

Cancellation and Refunds
If you must cancel your registration, and you do so by Feb 18th, you will receive a refund. Cancellations and refunds after Feb 18th are not allowed, but another student may take your place. 
Housing
Housing is at the Abe Martin Lodge. Room details TBD. Men will be in cabins; women will be in lodges.
Meals
Dining will be at lodge as well. You may also bring your own snacks if you like and share with others. Meals included for WinCon begin with Saturday's breakfast and conclude with Sunday's breakfast. Please take care of your own dinner on Friday evening.
If you have dietary restrictions or special needs, please make them known during your registration. The lodge will gladly accommodate vegetarian, vegan, and gluten free needs. However, you need to make these known during your registatration, and you will need to tell the staff during the meal times what your need is. 
Recreation
Brown County State Park is Indiana's largest park with Abe Martin Lodge nestled within its hills.
Inside the Lodge is an Aquatic Center featuring a zero entry pool, water slide, water volleyball and basketball, and a whirlpool with a waterfall.
During Saturday's free time you can enjoy the indoor waterpark, the game room (including ping pong and air hockey), go for an outdoor hike, and more. Or you can drive over to the nearby town of Nashville and visit its many shops, crafts, and attractions.
If you need to study, the Lodge also provides internet access and complimentary coffee throughout its facilities.
Dance
Yes, there will be a dance party.


What to Bring
Clothing - dress warm, especially if you plan to go outside the lodge. Bring swimwear if you plan on using the Aquatics Center. Also consider sleep, campfire, hike, worship, and dance party when choosing your attire. 
Sleep - while rooms come with a couple sets of bedding and towels, it would be wise to pack a sleeping bag and towel.
Toiletries 
Bible, books, board games, snacks. Wifi is available for your devices.
Meds - if you require any refigeration of medicine, please advise your campus minister.
Questions - talk to your campus minister
When & Where

Brown County State Park
1810 State Road 46 East
ABE MARTIN LODGE
Nashville, IN 47448


Friday, February 26, 2016 at 7:00 PM

-

Sunday, February 28, 2016 at 12:00 PM (EST)
Add to my calendar
Organizer
RUF
Although RUF is sent to the campus by the Presbyterian Church in America, we welcome students from any and all walks of life. We are here for the "convinced" and the "unconvinced." Students from a wide variety of church and religious backgrounds are involved in RUF on over a hundred campuses in the United States. But what is unique about RUF? Read More!