Description
Win Your Next Contract and Get Paid
Learn how to conduct your own market analysis, check on the status of an existing contract, and know your rights in the contract dispute resolution process.
Target audience: M/WBEs that have received New York City spending and are ready for their next contract or purchase order.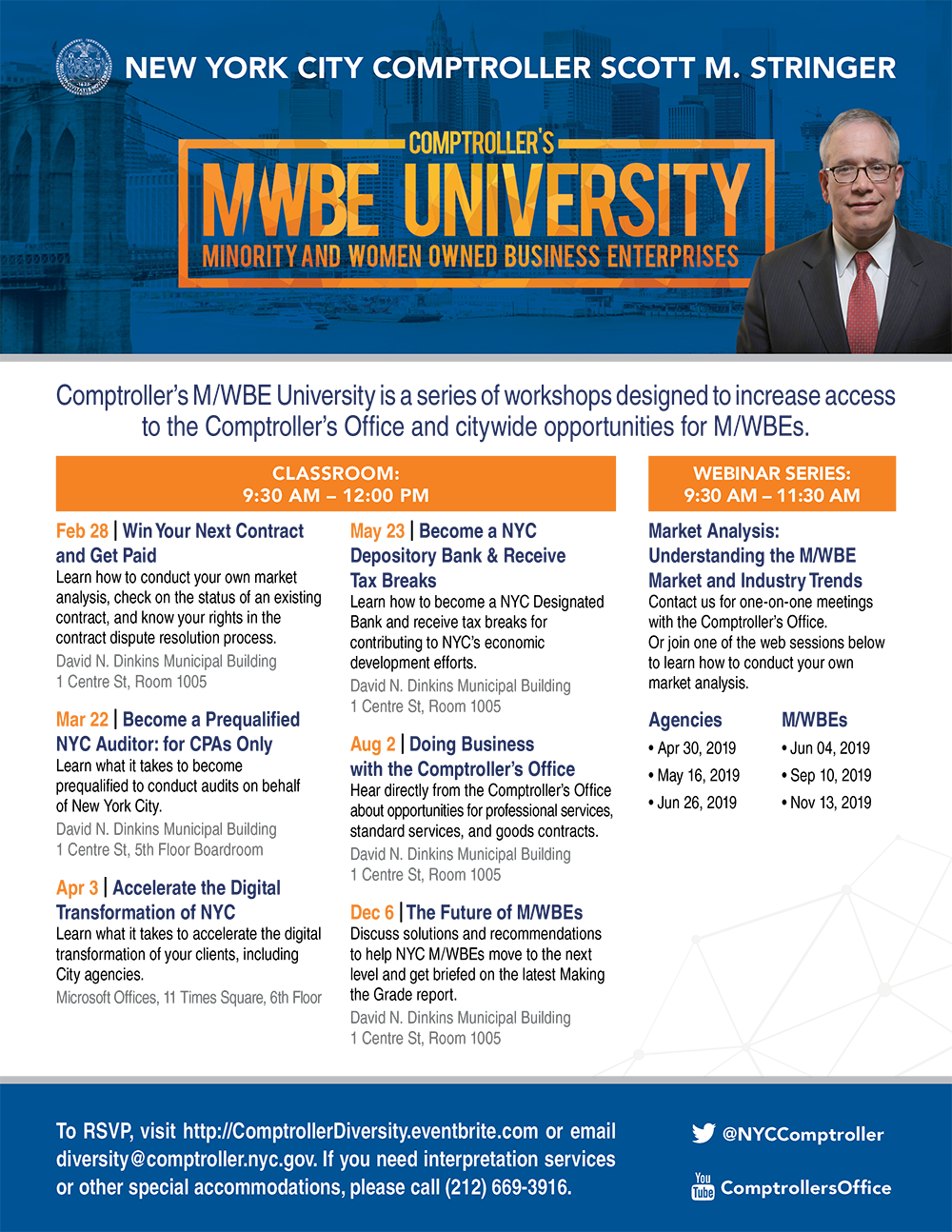 We look forward to seeing you there!