Win More Deals: Executive Negotiation Seminar Los Angeles
Description
About the Event:
Conquer your negotiation challenges with insights from leading negotiators. Join Chris Voss, author of national best-seller "Never Split The Difference" and Todd Camp of Camp Negotiation Systems for a one-day negotiation workshop to address common negotiation challenges.
In this exciting workshop, get proven techniques that will take your negotiation skills to the next level. You'll walk away with actionable steps, not just theory, on how to win more deals.
In this interactive workshop, you will:
learn and build on your greatest strength as a negotiator

increase your chances of success through strategic preparation

uncover mindsets and emotions that come into play when negotiating

discover how to achieve desired outcomes and goals while retaining relationships
Agenda
8:30am - 9:00am - Check-in & Breakfast
9am - Morning session led by Todd Camp
12pm - Lunch (provided)
1:30pm - Afternoon session led by Chris Voss
4:30pm - End
*includes continental breakfast, lunch, and unlimited beverages throughout the day
About the Speakers:
Chris Voss

Chris Voss is an author, speaker, award-winning business school professor. After 24 years as a FBI hostage negotiator, Chris founded The Black Swan Group, a firm that solves business communication problems with hostage negotiation strategies.
Chris and his team are consulting and training business leaders to negotiation success. They have helped companies secure and close better deals, save money, and solve internal communication problems.
Chris's first book "Never Split the Difference: Negotiating As If Your Life Depended On It" was published May 2016 by HarperCollins. This book will share the techniques he used throughout his career and how to apply those same skills in everyday business and personal situations.
Todd Camp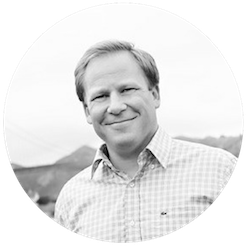 As Chief Negotiation Officer Todd has assisted clients in securing over 2 billion dollars in successfully negotiated agreements on all continents since joining Camp Negotiation Systems in 2001.
During his time at CNS Todd was given the lead role by the late Jim Camp (Founder of the Camp System of Negotiation) to develop the negotiation training courses and coaching protocols now delivered to thousands of clients worldwide.
Todd is directly responsible for supporting and leading global sales efforts, while owning all training and coaching execution delivered to CNS clients worldwide. One of Todd's most proud accomplishments was collaborating with Jim Camp as a contributor to his book, "No, The Only System of Negotiation You Need For Work and Home.
Prior to joining Camp Negotiation Systems, Todd was a District Manager for ADP (Automatic Data Processing). He is a graduate of The Ohio State University and can be reached by tcamp@startwithno.com or direct at 408-891-4726. Todd currently resides with his wife Erin and their three children in the San Francisco Bay Area.