Win in Business by Eliminating the "Silent Killers of Success" (21+) #skos
Sales Have Ended
Registrations are closed
For future events, please join our group at: http://BostonNewTechnology.com
Sales Have Ended
Registrations are closed
For future events, please join our group at: http://BostonNewTechnology.com
Description
Join us to network with startups, learn about G-Tek Labs and gain practical advice for business success with expert Ram Iyer - MIT thinking from Princeton! Asian dinner, beer, wine, soda, tea and more are included. This event is 21+.
You have a great tech startup or tech for a startup. Do you believe you have what it takes to succeed in business? The business plan addresses external success factors, but is that really adequate for success?
7 out of 10 businesses fail and most people think that 'the other guy' is the one who will fail. The "experts" giving advice and the people receiving the advice are the smartest ever. If the people are smart, perhaps the advice is lousy, or about the wrong "problem." Or, maybe the people fail to execute effectively. Why else might a business fail?
You will not hear regurgitated and worn 'wisdom' that has failed to reduce the failure rate in decades. Get practical insights from an MIT graduate who has started 4 companies, worked at Boeing and Lucent, been a VC in Silicon Valley, and interviewed billionaires, millionaires and CEO's across the US, Canada, Europe and Asia. He lost over a million dollars of personal money on a 'guaranteed to succeed' startup. From his personal successes and failures, Ram Iyer has identified the five pillars for business success (some not addressed with a business school education). Most entrepreneurs believe the myths and "follow the herd" to the 70% failure rate.
Ram has validated his insights by surveying 350 business people including 100 millionaires and others not-as-successful (Cronbach alpha of 0.9 for the statistically inclined). His findings are immediately practical and uncommon common sense.
Join us to learn how to avoid the pitfalls that cause most startups to fail!
Please follow @BostonNewTech and tweet photos and quotes using our #skos hashtag. We'll retweet you!
Please click here to share / tweet our event with your network.
Brought to you by: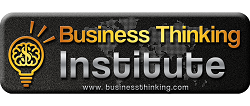 Ram Iyer started the Business Thinking Institute in Princeton to share his insights with individuals to succeed in business, whether as owners/founders, or as employees. He blogs regularly and frequently appears on podcasts and radio shows. He is the host of the Business Thinking Radio podcast. He is the former president of the MIT Club of Princeton and the worldwide MIT South Asian Alumni Association. www.BusinessThinking.com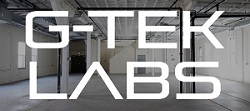 At G-Tek Labs, our goal is to make space and resources for developing products accessible. We offer flexible office and workshop space, as well as access to equipment and skills development courses that are taught by industry experts. To learn more, visit www.G-TekLabs.com or email: info@g-teklabs.com

We are entrepreneurs, engineers, designers & investors who have built, grown and sold companies. Today, we help individuals and companies do the same with their ideas. Smartup Network is an accelerator that builds cutting-edge web and mobile startup products with embedded viral growth channels and helps them get funded! www.Smartup.Network

www.Hello.Boston - On October 10, Boston will get its own domain extension. Local businesses, ventures and individuals can now establish their websites or create emails with a .BOSTON domain name, www.yoursite.boston - Boston joins New York (.nyc), London (.london), Berlin (.berlin), Tokyo (.tokyo) among others that have already created their local digital space. Claim your piece of .boston by applying for your domain at www.Hello.Boston.

Getaround is essentially the Airbnb for cars, in that we allow car owners to rent out their cars to anyone in the city for any amount of time while we take care of insurance and 24/7 roadside assistance. www.Getaround.com Getaround is hiring for an Account Executive, Fleet Associate and Growth Specialist in Boston. Learn more here.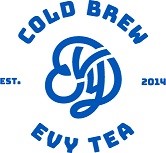 EvyTea is a 100% woman owned Boston-based Cold Brew Tea company. Evy means life. Founded in 2014 with a healthy tea line, EvyTea is made with only the cleanest ingredients. Taking advantage of a rapidly growing cold brew coffee market, EvyTea is the first cold brew tea company to market. We are changing the face of tea as you know it. www.EvyTea.com
Agenda:
6:00 to 7:00 - Networking with dinner - modern Asian cuisine from Shojo Boston, beer, wine, soda and Evy Tea. Also get a free, professional headshot photo!
7:00 to 7:10 - Announcements
7:10 to 8:00 - Eliminating the "Silent Killers of Success", Q & A
8:00 to 8:30 - More Networking
Directions & Parking:
G-Tek Labs is located at 28 Damrell St, Boston, MA 02127. Please bring photo identification and check in at our desk in the lobby to pick up your name tag.
Public Transportation:
G-Tek Labs is a 6-minute walk from the MBTA Red line Andrew Station. Walk 4 blocks north on Dorchester Ave and turn right onto Damrell St. Walk 1 block to G-Tek Labs on your left, just after Ewer St.

Driving directions:
Use this Google Map to G-Tek Labs. There is free parking on area streets after 6 pm, as well as free parking in the lot across from 10 Damrell St.
Upon Arrival:
This event is 21+. Find our check-in table in the lobby and present your valid photo identification to pick up your name tag.
----------------------------------------- Attendance Terms ---------------------------------------
To attend, your full name and valid email must be submitted when you register for a ticket. Registrants and their guests (collectively, "Attendees") who attend Boston New Technology (BNT) events agree to hold harmless and indemnify the BNT Organizers against any and all claims and actions brought by Attendees from harm suffered at an event, including, without limitation, expenses, judgments, fines, settlements and other amounts actually and reasonably incurred in connection with any liability, suit, action, loss, or damage arising or resulting from the Attendee's attendance of a BNT event. By sending an affirmative RSVP, Attendees thereby acknowledge that they are willingly assuming any and all risks associated with attendance of a BNT event, and will hold BNT Organizers harmless against any and all harm which may arise due to said attendance. Attendees also agree to be contacted by BNT. Attendee contact information will never be shared with other parties.
By entering the event premises, you consent to interview(s), photography, audio recording, video recording and its/their release, publication, exhibition, or reproduction by Boston New Technology and its affiliates and representatives. See details here.