WIN Game Startup Workshop - Find Your Funds!

Tuesday, June 25, 2013 from 7:00 PM to 9:00 PM (PDT)
Event Details
Funding is always a hot topic. Where to look for it? How can you get it? You've heard of VCs, Kickstarter, and Bootstrapping, but which is for you? During this workshop, our executive panel will explore all avenues to finding your funds. Learn about the opportunities [and maybe pitfalls] of your funding model. Here are the experts that will break it down:
Moderated by:
 


Jon Kimmich, Founder, Software Illuminati
 
Jon Kimmich started his 15+ year career in the digital entertainment industry as a Product Planner for Microsoft Games Studios during pivotal parts of the Xbox conception and launch. Jon was instrumental in the acquisition of many well known franchises for Microsoft Games Studios such as Bungie Studios, FASA Interactive, Digital Anvil, hit game acquisitions including Dungeon Siege by Gas Powered Games, Rise of Nations from Big Huge Games, and MechAssault by Day 1 Studios, and many internally developed games such as Crimson Skies, MechWarrior 4: Vengeance, Brute Force and Halo.
 
In June 2004, Jon Kimmich left Microsoft to become Producer and Director of Business Development for Day 1 Studios. Since 2008, Jon has been a strategic advisor and consultant to companies in the games industry as well as individuals or firms seeking to invest in the sector, helping take their firms from ideas to the shelf and beyond.
 
In 2012, Jon contributed to and edited for The Crowdfunding Bible - a book examining how successful funding campaigns can be developed for a variety of consumer product categories on sites such as Kickstarter, IndieGoGo, and RocketHub. This book is highly regarded as one of the leading resources on crowdfunding.Jeff Pobst Jeff as served as a game programmer, producer, team lead and operations officer, shipping over 30 games on six platforms, including games in the Half-Life, Homeworld, and Lord of the Rings franchises.  At Microsoft, Jeff rolled out the first information on Xbox 360 to game developers around the word and participated on the Xbox 360 portfolio team.
Speakers: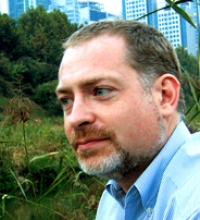 Jeff Pobst, Co-Founder and CEO, Hidden Path Entertainment
Jeff is CEO of Hidden Path Entertainment, a 40-person video game company founded in 2006. HPE has developed games and entertainment with Microsoft, Sony, Nintendo, and Valve, including the recent Counter-Strike: Global Offensive, Age of Empires II HD, and the award-winning tower defense game Defense Grid. 
Jeff as served as a game programmer, producer, team lead and operations officer, shipping over 30 games on six platforms, including games in the Half-Life, Homeworld, and Lord of the Rings franchises.  At Microsoft, Jeff rolled out the first information on Xbox 360 to game developers around the word and participated on the Xbox 360 portfolio team.  
Before game development, Jeff earned a doctorate in Aerospace Engineering, was a film student, a propulsion researcher, and a satellite project manager.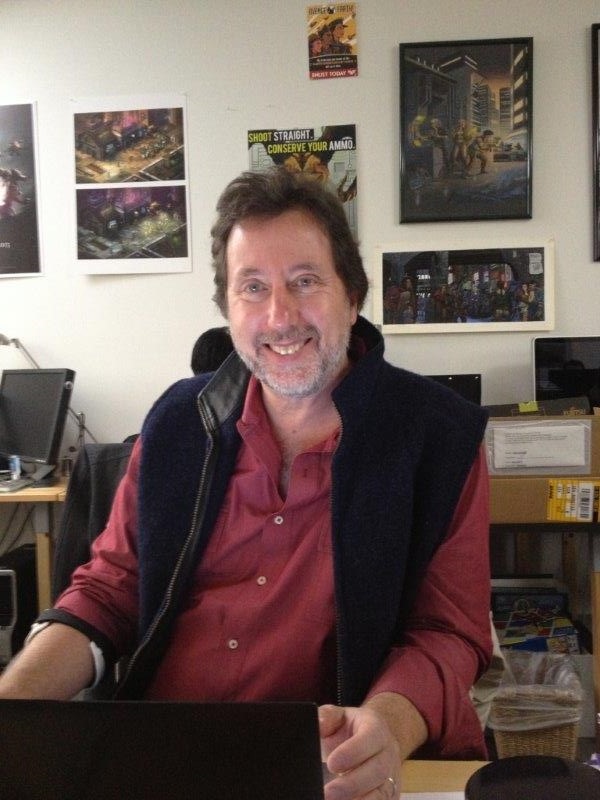 Jordan Weisman, Founder, Harebrained Schemes, LLC
Jordan Weisman has been the creative force behind several interactive entertainment companies, including his latest ventures: Harebrained-Schemes LLC and Go Go Kiddo Inc. Along the way, he created MechWarrior, Shadowrun and Crimson Skies, three of the longest running franchises in the game industry.
Weisman got his start in the paper game industry founding FASA Corporation in 1980, where he created BattleTech/MechWarrior and Shadowrun. He pioneered publicly accessible virtual reality at his second company, Virtual World Entertainment, which he sold to the Disney family in 1992.
Jordan founded FASA Interactive to develop his properties for PC and sold the company to Microsoft in 1998. After the acquisition, Jordan became the Creative Director for Microsoft's Games Division where he oversaw the first two years of all Xbox titles, including the launch of the Halo franchise.
In 2000 Weisman founded Wizkids when he invented the collectible miniature figure game format for MageKnight, MechWarrior and HeroClix. Wizkids grew quickly and was acquired by Topps Inc. in 2003.
After Wizkids, Jordan co-founded 42 Entertainment to build upon the pioneering transmedia experience he created with Steven Spielberg for the film A.I. Artificial Intelligence which spawned the new genre of Alternate Reality Games. As Chief Creative Officer of 42 Entertainment, Jordan oversaw the creation of "I Love Bees," for the launch of Halo 2, "Why So Serious," for Dark Knight, "Year Zero," for Nine Inch Nails, along with many other landmark ARGs.
Harebrained Schemes, Jordan's latest company, is focused on raising the quality bar in mobile entertainment. Their inaugural release, partnering with Bungie, was the critically-acclaimed and best-selling title Crimson Steam Pirates and their second game, Strikefleet Omega became an instant success, placing Harebrained Schemes firmly on the list of studios to watch.
Weisman is a New York Times bestselling fiction author, winner of the Northwest E&Y Entrepreneur of the Year award, Time Magazines Ten Best Ideas, and dozens of design awards. He is an adjunct professor at USC's School of Cinematic Arts and co-founder of the Center for Serious Play at the University of Washington.
Jordan recently made headlines when Harebrained Schemes ran one of the most successful Kickstarter.com projects in history to bring back one of his favorite game worlds, Shadowrun.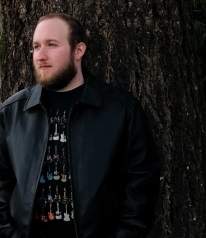 Jordan Hemenway, Co-Founder, Refract

Jordan Hemenway (aka TORCHT) is really passionate about gameplay that makes a deep emotional impact on the player. He was the Producer, game logic programmer, and lead composer for Solace (winner in IGF, PAX10) and Solstice. He also contributed music to the soundtrack for The Fourth Wall (finalist in IGC, Freeplay). On Nitronic Rush, he composed the music for the Story mode and main menu, developed an adaptive system for the in-game music, implemented the sound design, and helped with milestone planning, marketing, and community management.
His latest project with Refract Studios is Distance, a Kickstarter funded, survival racing game that combines the intense action of arcade racing with the exploration of an atmospheric world.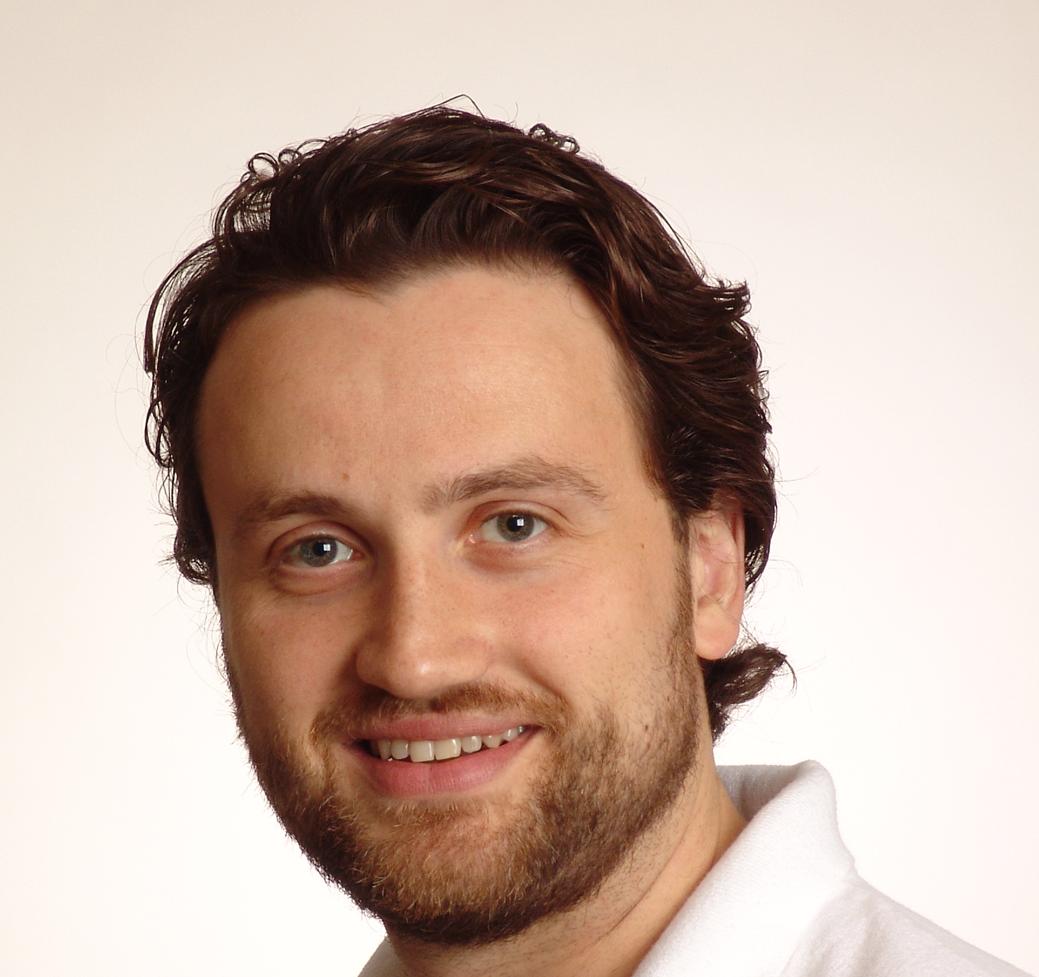 Daniel Bernstein, CEO, UpTap

Prior to starting UpTap, Daniel Bernstein founded Sandlot Games in 2002 and served as its CEO until he sold it to Digital Chocolate in 2011. Sandlot Games was a premier publisher and developer of entertaining casual games across a variety of platforms.
Daniel is a veteran of the gaming industry and has over sixteen years of executive management, game, publishing and business development experience having successfully launched hundreds of games with Sandlot, Kesmai Studios, Monolith Productions and WildTangent. Prior to starting Sandlot Games, Daniel held the position of director of product strategy at WildTangent, where he devised and executed its downloadable try before you buy games business.
An accomplished composer, Daniel also wrote music for most of the games developed and published by Sandlot Games. Daniel holds a BS in Computer Science and an MA in Music Composition from the University of Virginia.

When & Where

REACTOR
2820 Elliott Ave
Seattle, WA 98121


Tuesday, June 25, 2013 from 7:00 PM to 9:00 PM (PDT)
Add to my calendar
Organizer
Washington Interactive Network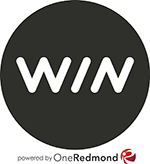 The Washington Interactive Network (WIN) is a 501c3 non-profit organization funded by grants, sponsorships, and donations.
WIN began as a program at the State of Washington and later hosted by the EDC of Seattle and King County, and now OneRedmond. Established in 2004, the purpose of WIN is to promote, nurture, and grow the Interactive Media industry in Washington State.
WIN currently runs the REACTOR Initiatives, Diversity in Games Programs, Interactive Media Education Alliance, Power of Play, and the Seattle Independent Game Competition.
WIN Game Startup Workshop - Find Your Funds!