WIN Game Startup Workshop - Building Creativity

Tuesday, February 18, 2014 from 7:00 PM to 9:00 PM (PST)
Event Details
The first workshop in our 2014 Game Startup Series is all about building creativity! What better place celebrates creativity than the studio behind the Halo series, Bungie. Attendees of this workshop will get the unique chance to visit Bungie Studios; seats are limited so reserve your pass now!
Moderator

Corey Dangel, Founder & Chief Creative Officer, Detonator Games
Corey brings a distinct style and attitude to everything he touches. With nearly 20 years of experience, including Microsoft (Internet Gaming Zone, MGS, & Kids Games groups), CaveDog Games, and Sony Online Entertainment, he has directed creative teams of artists and designers on dozens of projects.
Speakers
Brad Schuber, Art Director, Project Spark
Brad is an 18 year veteran of the game industry. In that time, he has experience in everything from standard asset creation to managing large art teams on everything from small prototypes to an ambitious open world game (This is Vegas). As an Art Director he directed a wide diversity of projects that required everything from simple tone videos to Vertical Slice type demos or prototypes and have greatly ranged in style and target audience, including projects for XBOX 360, PS3, PC, and Kinect. He has helped various companies put ten titles on the shelf, and has had schedules that ranged from six months to over three years.
Hal Milton, Lead Game Desiger Extraordinare
Projects credits include:
Bejeweled 3 (2011), PopCap Games, Inc.
Dungeon Solitaire (2010), Foundation 9 Entertainment, Inc.
Iron Man 2 (2010), SEGA of America, Inc.
Percy Jackson and The Olympians: The Lightning Thief (2010), Activision Publishing, Inc.
Spider-Man: Shattered Dimensions (2010), Activision Publishing, Inc.
Diablo II (2000), Blizzard Entertainment Inc.
Wing Commander: Secret Ops (1998), ORIGIN Systems, Inc.
Jane's Combat Simulations: Longbow 2 (1997), Electronic Arts, Inc.
Ultima Online (1997), Electronic Arts, Inc.
Wing Commander: Prophecy (1997), Electronic Arts, Inc.
Privateer 2: The Darkening (1996), Electronic Arts, Inc.
Wing Commander: The Kilrathi Saga (1996), Electronic Arts, Inc.
CyberMage: Darklight Awakening (1995), Electronic Arts, Inc.
Jeremiah Slaczka, Creative Director, 5th Cell
Jeremiah is the Creative Director at 5TH Cell, focusing on inventing and directing creative, innovative original IP. He is responsible for the concepts behind Drawn to Life, Lock's Quest and Scribblenauts, as well as all current and original projects. He was #90 on the list of Next-Gen.biz "Hottest 100 Game Developers of 2008″. Jeremiah is an owner and co-founder of 5TH Cell.

When & Where

Bungie Studios
550 106th NE
Suite #207
Bellevue, WA 9812198004


Tuesday, February 18, 2014 from 7:00 PM to 9:00 PM (PST)
Add to my calendar
Organizer
Washington Interactive Network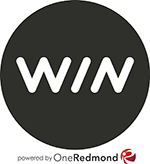 The Washington Interactive Network (WIN) is a 501c3 non-profit organization funded by grants, sponsorships, and donations.
WIN began as a program at the State of Washington and later hosted by the EDC of Seattle and King County, and now OneRedmond. Established in 2004, the purpose of WIN is to promote, nurture, and grow the Interactive Media industry in Washington State.
WIN currently runs the REACTOR Initiatives, Diversity in Games Programs, Interactive Media Education Alliance, Power of Play, and the Seattle Independent Game Competition.
WIN Game Startup Workshop - Building Creativity