Wimpy Poles Catch Wimpy Fish ~ The 3 Essentials to Hiring the Best

Thursday, June 18, 2015 from 4:30 PM to 5:45 PM (EDT)
Event Details
Live! Online Workshop
So you are sitting there with a pile of resumes, but who fits your needs the best?  Who will compliment the team you already have in place?  Who isn't going to need a babysitter?  Using these 3 essentials will take the guess work out of it and will allow you to get on to all the other things that need your attention. 
Hiring the right employee is much like buying a house.  Imagine going out to purchase a house if you didn't know what you were looking for, where you wanted to live and how much you could offer.  In this workshop, you will learn what you need to look for, where you need to look and when money and benefits are equal or less what you have to offer.
Join Renee Gordon as she leads the discussion on how to hire the best teachers & leaders.  Renee travels the country and works with districts nation-wide to help them recruit the very best.  Learn how in this online session.
Workshop Presenter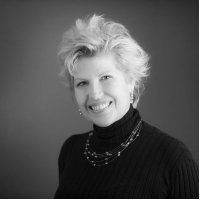 J. Renee (Brase) Gordon
Talent Scout and K-12 Human Capital Expert
E Squared
LinkedIn:  www.linkedin.com/in/equared
Organizer
Providing online workshops, trainings and courses, our Spotlight Presenters are experts within the profession of education and offer years of experience, relevance and success in the field.