Learn to reconnect your body and mind through breathwork and ice baths, at this immersive workshop.
About this Event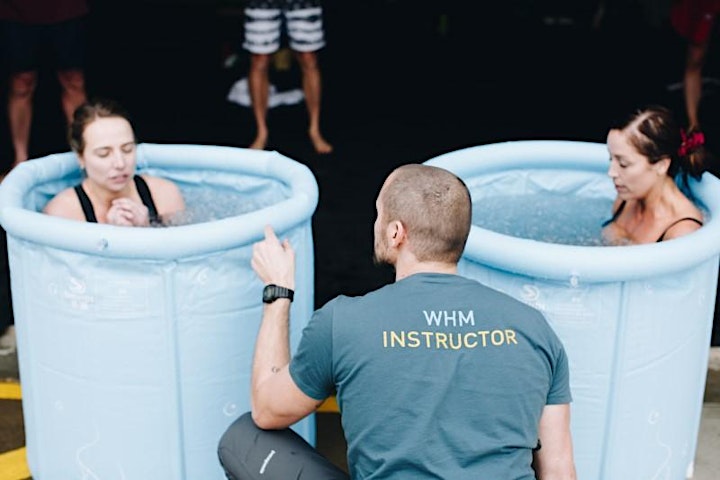 The event is facilitated by Adelaide's only certified Wim Hof Method instructor, Kym Burls, and supported by the team at Hilltop CrossFit in Mt Barker, and will be the first time the Wim Hof Method has been brought to the Adelaide Hills.
-----
Looking to get more energy, boost physical performance, improve your mental health, manage pain or get a better night's sleep?
Experience the Wim Hof Method, a natural, science-based approach to leading a happier, stronger & healthier life.
-----
Come along and learn how this technique taught to people all over the world - from celebrities and top athletes to everyday folks - can help you reconnect and control your body & mind and reawaken your inner power.
At this full-day workshop you'll learn & practice the 3 pillars - the breathing technique, cold exposure and mindset, come away with a strong foundation of the Wim Hof Method and practical ways to apply it in your daily life.
-----
The Wim Hof Method (WHM) is a proven way to naturally influence your psychology and physiology (how you think and feel) and can help:
Increase your energy
Control stress
Combat fear, depression & anxiety
Strengthen your willpower & resilience
Manage pain and inflammation
Rebalance your immune system
Improve sleep quality
Improve mental & physical performance
-----
What you'll learn:
The link between your nose & your nervous system
A technique to reset your body & give you more energy
Why stress is actually good for you
How to control your mental state by changing your physical state
The link between breathing & your immune system
Improve your cardio without working up a sweat
Breathe less & perform better athletically
How cold exposure can improve your focus & clarity
Improve your pain tolerance by altering your body's pH
And more...
-----
Take the plunge, come along and feel what it's all about. As Wim says - "feeling is understanding".
Previous workshops tend to sell out in advance, so reserve your place early to make sure you don't miss out.
-----
Thinking of bringing a group of friends? Contact me for the group discount rate.
Email: hello@kymburls.com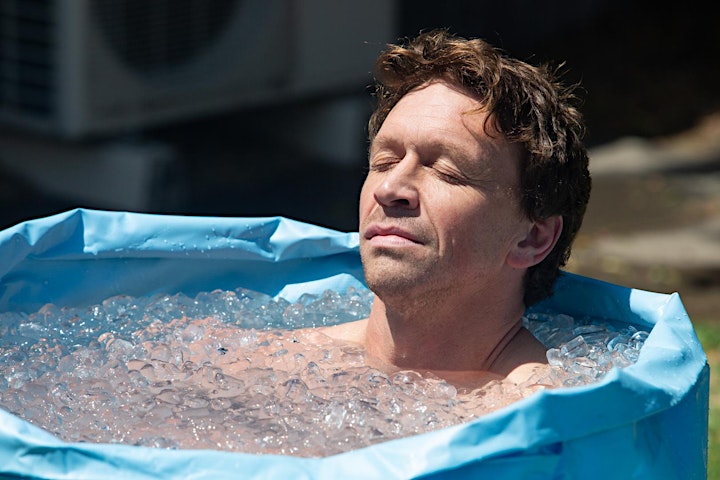 Testimonials:
"Since completing his workshop I've been practicing the method daily and have seen the most profound change in my sleep and stress levels." - Simonne
"I had never had the results that I got in one class after nearly a year of practicing at home." - Ben
"Getting into the ice bath I wasn't sure how my body would respond. With Kym supporting and guiding my breath from the sidelines I pushed past my barriers and surrendered to the process." - Nikki
"I have some chronic medical conditions and he made sure everything was safe and comfortable for me to participate as well as giving me additional information to help with moving forward." - Emily
"He made everyone feel relaxed with his great sense of humor and explained the benefits of the method in a manner that was easy to understand." - Dan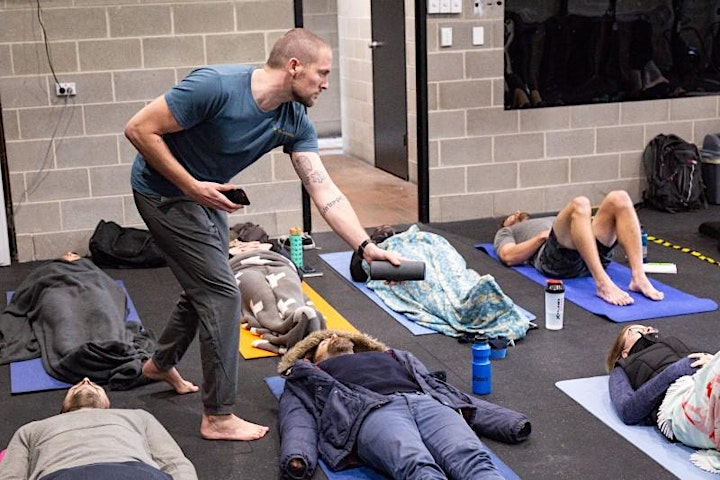 Program Outline:
10:00 Arrive
10:30 Introduction
11:00 Breath mechanics
11:30 WHM breathing session
12:30 Break
13:00 WHM explanation & science
14:30 Ice bath
15:00 Closing (approximately)
-----
What to bring:
Bathers
Towel
Yoga mat
Sleeping bag/Blanket
Water
Comfortable clothes
Lunch/snacks
-----
The workshop is suitable for everyone 18 years and over, regardless of your current level of fitness or confidence.
Out of precaution, we advise against participation during pregnancy, or if you are epileptic. People with cardiovascular issues, or any other serious health conditions (e.g. high blood pressure, COPD) should always get in touch with the instructor and consult a medical professional. If you have specific questions relating to your condition, please contact your instructor beforehand.
-----
Safety precautions:
To ensure your safety and comfort, and that of the other participants, we'll have the following COVID-19 safety precautions in place:
Minimum 1.5m distance between participants
Sanitiser to wipe down your yoga mats
Hand sanitiser on arrival
No shared food or drinks
Please note: these precautions may change, inline with any updates from the State Government.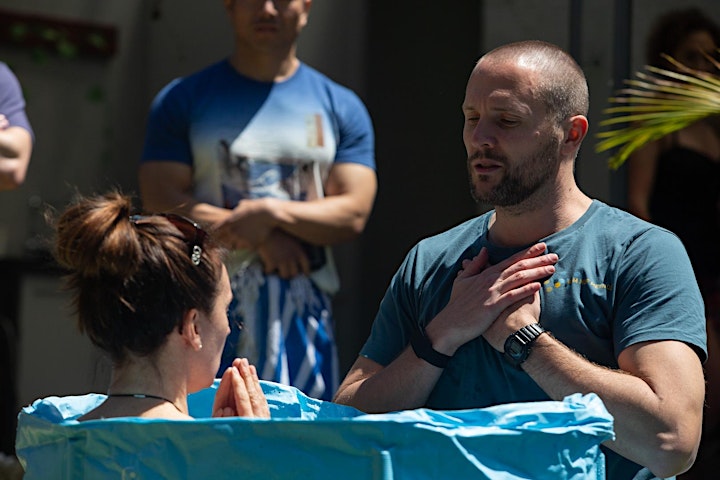 About the hosts:
Kym Burls
Kym is a certified Level 2 Wim Hof Method instructor based in Adelaide, South Australia who's passionate about sharing the influence improved breathing can have on our lives.
He's learned the Wim Hof Method directly from Wim himself, and taught alongside Wim and some of the most senior Instructors, including at the Winter Expedition in Poland. When he's not teaching he enjoys keeping fit and mobile through CrossFit, muay thai and the odd run and yoga session.
Hilltop Crossfit
Hilltop CrossFit is the premier CrossFit, Olympic Weightlifting and Strength and Conditioning facility in the Adelaide Hills. We have chalk, we play loud music, we know everyone by name, we sweat, we strain, we laugh and we train hard!