Description
---
WIM Fox Valley welcomes executive coach and national speaker Linda Deering Dean, RN, MSN.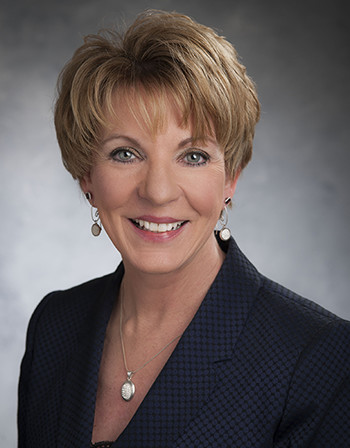 In her topic of "leading for life", Deering Dean will present how leadership is a function, not a position. The topic will cover leadership skills, such as: to get different results, the process must change; people must behave differently; and a leader's job is to make sure that required behaviors are being done in all circumstances.
Deering Dean has over 35 years of experience in healthcare clinical, operational and executive leadership. She has a passion and ability to deliver outstanding results for service, quality, safety, engagement and finance. In her most recent role as President of Advocate Sherman Hospital, she led the organization to significant improvements and national recognition, including: patient engagement increased from 40th to 90th percentile; employee engagement improved from the 50th to 90th percentile; physician engagement improved from the 45th to 85th percentile; serious safety events decreased by 85%; and operating margin moved from 0% to +8%
Linda has served as a national speaker through her participation in the Studer Group. In this role, she fulfills her passion for improving work environments for leaders, employees, partners and customers while improving operational results.

This month's meeting sponsor is Joy Symonds, co-owner, Symonds-Madison Funeral Home in Elgin. Proudly veteran and family-owned, Symonds-Madison Funeral Home has served Fox Valley families with compassion and excellence for over 90 years.
Upcoming Meetings & Speakers Include:
January 9th: Joint Event with Northern Kane County Chamber and Elgin Chamber of Commerce - Suzanne Ness, principal/co-founder of Forward Effect
February 13th: Kristen Hutchinson and Stephanie Szewczyk, founders of STRONG Self(ie)
March 12th: Melissa Dotson, President of Rieke Office Interiors
April 9th: Nancy Coleman, Executive Director, Alignment Collaborative for Education
May 7th: Laura Valdez-Wilson, City of Elgin, Assistant City Manager
WIM Fox Valley was founded in 1984 and is celebrating its 35th year of supporting local professional women. It is a leading women's business organization in Elgin providing professional development and business education scholarships and mentoring opportunities for area women. Members are comprised of business professionals, entrepreneurs and volunteers in a wide range of categories. Area women are invited to join. For more information visit www.wimfoxvalley.org