Description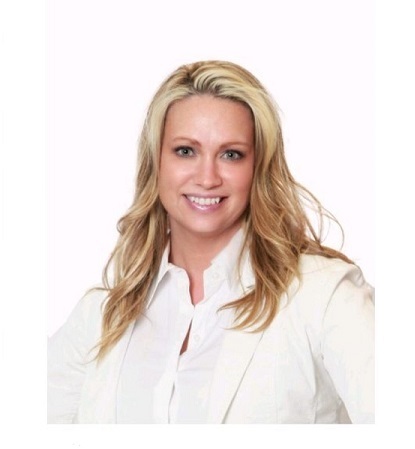 WIM Fox Valley (WIM) presents "It's Never Too Late to Start Your Own Business" with WIM member Carrie Chicoine, owner, ICONIC ALLSTARS.
A nurse by trade, Chicoine transitioned into a business owner of ICONIC ALLSTARS, a competitive Allstar cheer facility, formerly known as Cheer Alliance, located in St. Charles, IL.
ICONIC ALLSTARS provides a sport activity for children of all ages and levels, as an activity that stresses the importance of team players and individual goals.
Chicoine said that she and her two daughters, Melanie and Jessica, were involved with cheer for 7 years at Cheer Alliance. When the opportunity presented itself at just the right time, she took over the business in its 11th season. She relished in her new venture and rebranded the name to make the business her own.
"I have come to realize that this has always been my passion and I am proud of what I have accomplished," added Chicoine. She will share her enthusiasm about starting her own business and nothing that "it is never too late to start your own business".
In addition, Chicoine started the not-for-profit Cheer Alliance-Together Strong Foundation (CATS) to fund raise for their athletes and help support their Special Needs Team, which practices once a week at their facility and competes at local competitions.

Sponsor for this month's meeting is WIM member Melissa Davidson, CPA of Porte Brown LLC, a full service accounting and consulting firm headquartered in Elk Grove Village with offices in Elgin, McHenry, Evanston, and Tinley Park. For more than 70 years, Porte Brown has focused on the highest level of service to individuals, businesses and organizations throughout the region. In addition to the traditional accounting services, such as tax planning and preparation, audit, business valuations, and retirement plan administration, Porte Brown also provides strategic consulting and leading-edge technology implementation for clients in cloud and non-cloud environments.
"We are inspired by our WIM members, who are successful innovators, and dedicated community volunteers," said Ann Louis, 2018-19 WIM Fox Valley president. "We look forward to hearing about what it took for Carrie to take the big step in owning her own business."
Louis, a Campton Hills resident, owns Louis Consulting, Inc. in Elgin, IL. She adds, "Our upcoming speakers and programs again bring top level topics and expertise to our membership. We welcome business women in the community to join us, network, and make new community connections."

Upcoming Speakers Include:
November 8: Carol Gieske, Elgin Area Chamber, Melissa Hernandez, Northern Kane County Chamber and Jennifer Fukala, Elgin Downtown Neighborhood Assn. GUESTS ARE FREE!!
December 13: Tony Sanders, CEO U-46
January 10: Amy Schillinger, Balance Stress Management
February 14: Nancy Effert, Effert Financial Solutions
March 14: Kyla Duewel-Brittain, Twist and Twirl (evening)
April 11: Jennifer Mercier, MD
May 2: Kathy Melone, Mutual Ground (evening)
WIM Fox Valley was founded in 1984. It is a leading women's business organization in Elgin providing professional development and business education scholarships and mentoring opportunities for area women. Members are comprised of business professionals, entrepreneurs and volunteers in a wide range of categories. Area women are invited to join. For more information visit www.wimfoxvalley.org