Description
WIM Fox Valley presents
Women's Health – Treating the Body, Mind and Spirit
WIM Fox Valley (WIM) presents Dr. Savitha Susarla, OM Medispa of Elgin, who will present
"Women's Health-Treating the Body, Mind and Spirit" on Thursday, February 8, 2018.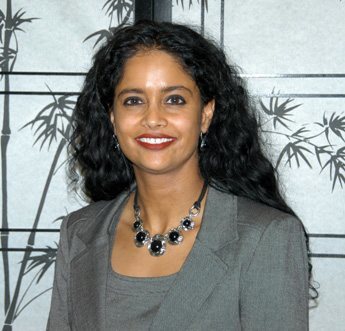 Dr. Susarla is a board certified family practice physician who believes in combining the mind, body, and spirit to achieve optimal health. She attended the University of Illinois Urbana Champaign where she graduated with academic distinction in psychology and biology. She then graduated from the Kansas City University of Medicine and Biosciences with residency training at the Cook County/Loyola family medicine program.

She practices what she preaches. She has practiced yoga for 20 years. She plays the sitar and is a vegetarian, triathlete, and an avid traveler. Dr Susarla has extensive training in dermatologic disorders and cosmetic medicine since 2005. She serves as Assistant Clinical Professor at Chicago College of Osteopathic Medicine where she gets involved in clinical training of medical and physician assistant students in family medicine.
She opened OM Medispa to advance the quality of care because patients were not receiving the "answers" to the health concerns with the standard practice of medicine. OM Medispa focuses on the human being as a entire entity. Thus, she envisioned extension of preventive medicine and family medicine along with other services such as aesthetic medicine, bioidentical hormones, nutrition/exercise counseling, yoga, massage and more. OM Medispa continues to grow and mold to meet the healthcare needs of the community.

Meeting sponsor is Joy Symonds of Symonds Madison Funeral Home in Elgin, which has served Fox Valley families with compassion and excellence for over 90 years.
The new meeting location for luncheons is Grumpy Goat Tavern at 875 Sports Way in Elgin with networking at 11:30 a.m., luncheon and program at noon. Meetings adjourn at 1:00 p.m. Cost for members is $22.00 and non members - $25.00. Area women in business are welcome to attend this month's presentation. Reservations must be made for attendance online at www.wimfoxvalley.org
Upcoming Speakers Include:
March 8: Comfort Dogs with Levi
April 12: Catherine Tojaga, CT Mechanical, LLC
May 3: End of the Year Dinner Celebration @ Max McGraw Wildlife Foundation (EVENING EVENT)
WIM Fox Valley was founded in 1984. It is a leading women's business organization in Elgin providing professional development and business education scholarships and mentoring opportunities for area women. Members are comprised of business professionals, entrepreneurs and volunteers in a wide range of categories. Area women are invited to join. For more information visit www.wimfoxvalley.org