Description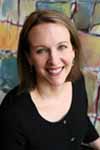 WIM Fox Valley presents Women Inspiring Women with Lisa Stamos

WIM Fox Valley welcomes Lisa Stamos, founder and owner of Quintessential Media Group, at its meeting on Thursday, April 13, 2017.
Stamos is the founder and owner of Quintessential Media Group in Barrington, a media company that produces and distributes content for the communities of the greater Barrington area. Prior to starting QMG, Stamos owned and operated McHenry County Woman Newspaper, serving McHenry County from 2003 to 2006. Prior to a career in publishing, Stamos was in sales and sales management in a variety of technology industries. She is the mother of two young adults, and lives in Barrington.
This month's meeting is sponsored by the Elgin Symphony Orchestra, now in its 66th season. The ESO has been named "Orchestra of the Year" for an unprecedented number of four times by the Illinois Council of Orchestras (1988, 1999, 2005 and 2016) and the Elgin Image Award in 2010. http://www.elginsymphony.org/

May 18: End of the Year Dinner Celebration @ Max McGraw Wildlife Foundation sponsored by Elgin Community College Foundation
WIM Fox Valley was founded in 1984. Members are comprised of business professionals, entrepreneurs and volunteers in a wide range of categories. Area women are invited to join. For more information visit www.wimfoxvalley.org.