Description
In today's world, our phones have become more than a helpful device, they are now an essential part of everything we do. This reliance on our phones has made reliable cell phone signal a necessity both in the home and the workplace. Wilson Electronics is a pioneer in helping maintain strong cellular signal no matter your location through their range of cell phone signal boosters. Join us to learn more about how the WilsonPro line can help you generate business and solve those cellular signal coverage issues.
Here are some of the courses which will be offered:
Essential Modules
RF Basics

Cellular Telephony 101

Cellular Amplifiers 101

Inbuilding Cellular Amplifier Regulations

Passive DAS and Alternatives

Site Surveys: "A Deeper Dive"

Introductory System Design

Installation Best Practices

WilsonPro Products

Testing

Troubleshooting

Cable, Splitters, Taps: "A Deeper Dive"

Antennas: "A Deeper Dive"
Essential Hands-On Labs

Signal Meter and Outdoor Site Survey
"Soft" Booster Installation
N-Connector Terminations
Tower Lookup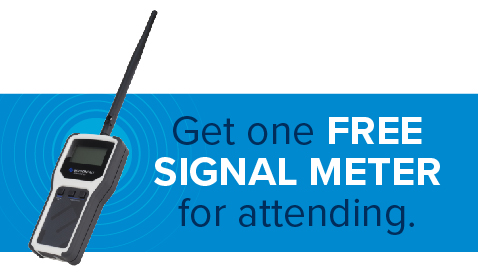 ---
Trainer:

Jake has been with Wilson for 6 years and heads up our Sales Engineering team. With his experience installing Wilson Electronics solutions, and being iBwave certified, Jake brings valuable experience to our training & design processes.