Multiple Dates
Wilson University: WilsonPro Certified Installer Training - 2020 Dates
Description
This two-day advanced training and WilsonPro Certified Installer course is held exclusively at the Wilson University Training Facility in Richardson, Texas, a suburb of Dallas.
Now recognized as a BICSI CEC provider, you can earn up to 16 credits towards your recertification through this course.
In today's world, our phones have become more than a helpful device, they are now an essential part of everything we do. This reliance on our phones has made reliable cell phone signal a necessity both in the home and the workplace. Wilson Electronics is a pioneer in helping maintain strong cellular signal no matter your location through their range of cell phone signal boosters. Join us to learn more about how the WilsonPro line can help you generate business and solve those cellular signal coverage issues.
Here are some of the courses which will be offered:
Essential Modules
RF Basics

Cellular Telephony 101

Cellular Amplifiers 101

Inbuilding Cellular Amplifier Regulations

Passive DAS and Alternatives

Site Surveys: "A Deeper Dive"

Introductory System Design

Installation Best Practices

WilsonPro Products

Testing

Troubleshooting

Cable, Splitters, Taps: "A Deeper Dive"

Antennas: "A Deeper Dive"
Essential Hands-On Labs

Signal Meter and Outdoor Site Survey
"Soft" Booster Installation
N-Connector Terminations
Tower Lookup
2020 Dates and Trainings:
January 14-15, 9:00AM - 5:00PM
February 11-12, 9:00AM - 5:00PM
March 3-4, 9:00AM - 5:00PM
April 14-15, 9:00AM - 5:00PM
May 12-13, 9:00AM - 5:00PM
June 9-10, 9:00AM - 5:00PM
July 14-15, 9:00AM - 5:00PM
August 4-5, 9:00AM - 5:00PM
September 15-16, 9:00AM - 5:00PM
October 20-21, 9:00AM - 5:00PM
November 17-18, 9:00AM - 5:00PM
December 8-9, 9:00AM - 5:00PM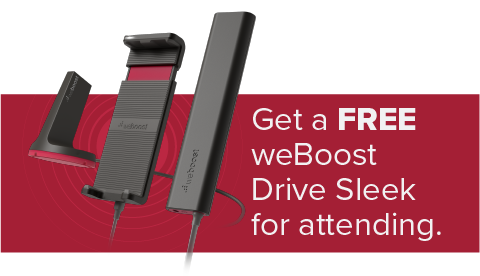 ---
Trainer:

Justin has 12 years of combined experience from low voltage cabling, network engineering, technical consulting, technical project management, project estimation, and RF design and implementation.
---
Recommended Hotels with Corporate Rates:
Courtyard by Marriott Dallas Plano/Richardson – Rate $139 + tax
1805 E President George Bush
Plano, TX 75074
Includes: Complimentary Wi-Fi, parking and shuttle within a 5-mile radius
Please ask for the Wilson Electronics rate

Marriott Residence Inn Dallas Plano/Richardson -- Rate $132 + tax
1705 E President George Bush
Plano, TX 75074
Includes: Complimentary Breakfast, Wi-Fi, Parking, Shuttle within 5-mile radius
Social Hour: Residence Inn Mix (Mon – Wed)
Please ask for the Wilson Electronics rate

Doubletree by Hilton Dallas Richardson -- Rate $119 + tax
1981 N Central Expressway
Richardson, TX 75081
Includes: Complimentary Breakfast and Wi-Fi. Free shuttle to Dallas Wilson Office
The link below will take you directly to reservation page with Wilson rate code for $123 loaded:

http://doubletree.hilton.com/en/dt/reservations/index.jhtml?hotel=DALRHDT&corporateCode=0003166024
Hyatt Regency North Dallas - Rate $119 plus tax
701 East Campbell Road
Richardson, TX 75081
Includes: Complimentary Breakfast and Wi-Fi.
Contact: laura.kammerer@hyatt.com
Please ask for the Wilson Electronics rate:
1. Go to: https://northdallas.regency.hyatt.com/en/hotel/home.html
2. Put in your arrival and departure Dates
3. Expand the Special Rates Tab and click Corporate or Group Code and enter # 59309