Description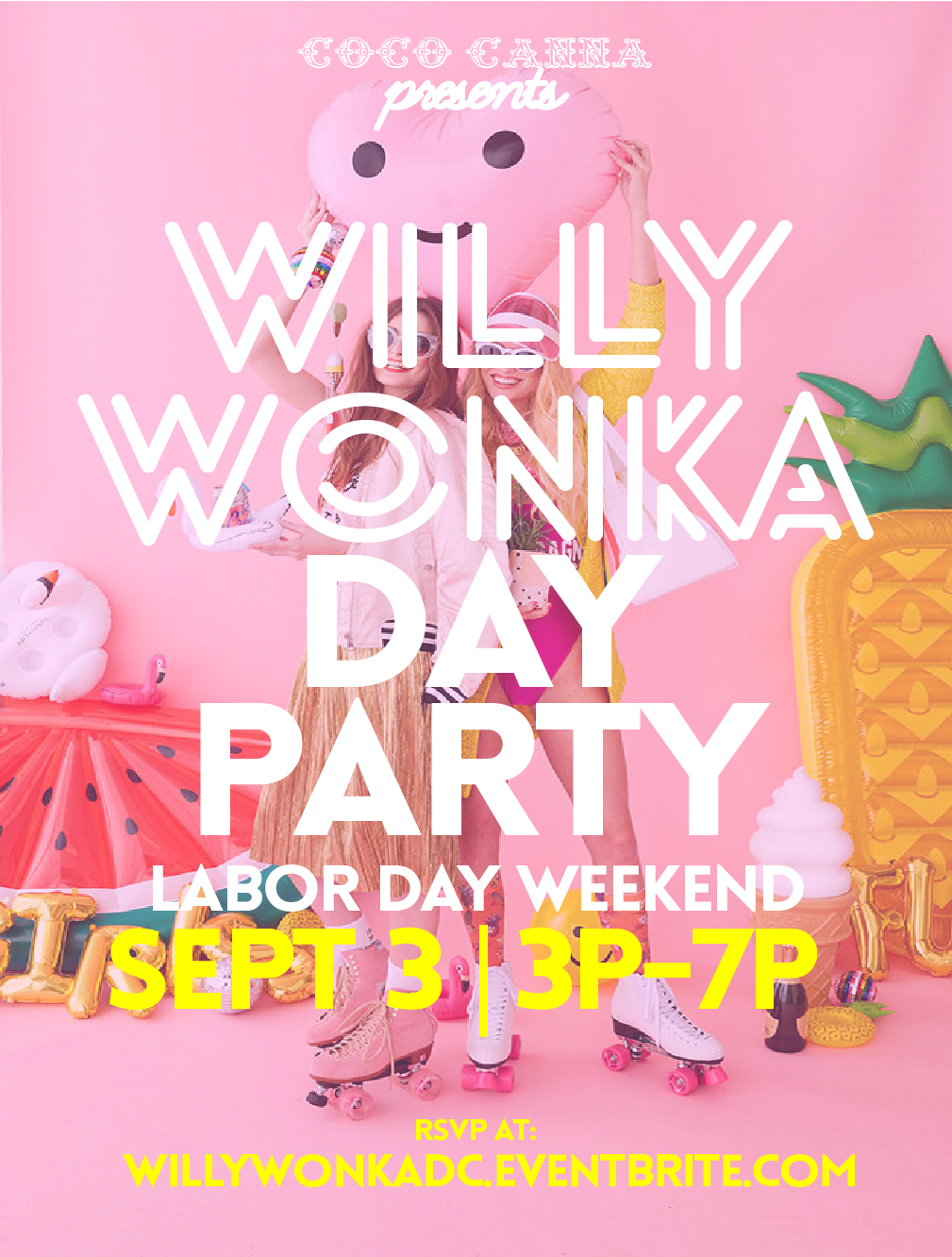 **** LOCATION WILL BE DISCLOSED TO ATTENDEES WITHIN 48 HOURS OF EVENT ****
---

"Come with me and you'll be in a world of pure imagination" - Willy Wonka.
This Willy Wonka Day Party will feature specialty themed cocktails, the hot and super dope DJ Farrah Flosscett. Join us for an ultimate day of fun with sexy people and good vibes.
Admission is free but reservation is REQUIRED for admission.
OUTSIDE PRODUCTS ARE PROHIBITED, but feel free to bring your own accessories.
PLEASE CONTACT US FOR ADDITIONAL QUESTIONS OR CONCERNS
-COCO CANNA