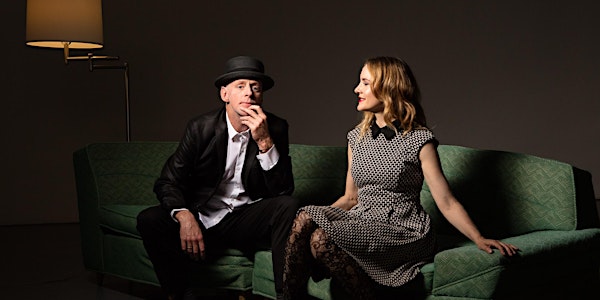 WILLY PORTER & CARMEN NICKERSON: an evening to support struggling families
Location
House Concerts for a Cause
Westwood, MA
Description
We are thrilled to announce that we have sold every last seat for this event! If you really still want to come, please contact us directly and we can try to squeeze you in to our "Stadium Seating" - i.e. our favorite spots on the stairs. It's more comfortable than it sounds - and defintiely more comfortable than not being able to attend! Our email is HDKOHLER@COMCAST.NET. Thank you!!
So... are you feeling like you need a little guitar virtuoso fix in your life right about now? Maybe with a side of fan-freakin'-tastic vocals too? Say hello to Willy Porter and Carmen Nickerson. No one else can play a guitar like Willy. And no one but Carmen could complete this duo. Another cool thing: they've got a new album out called Bonfire to Ash that's chock-full of songs they wrote together!
If you didn't know you needed to see Willy and Carmen, just check out these links because you'll probably change your mind.
Digging in the Dirt - a Peter Gabriel classic. If you don't have time to watch the whole thing, fast forward to 1:30 as your sneak preview.
This Train - a Willy and Carmen classic. (Willy starts to let loose around 2:00.)
Earthquake - a sample from the new album.
But Wait - There's More!
Willy and Carmen had an awesome idea for their evening here : how about dinner? Love it - so we're making 8 tickets available for dinner with Willy and Carmen before the show. The remainder of the tickets will follow our usual house concert format. See details below.
Do a Little Good for the World
In the spirit of doing a little good for the world, we're holding a Diaper Drive for this event! Bring any size you like: newborn through pull-ups. You could also bring "accessories" - wipes, desitin, pacifiers and bottles, etc. We'll make sure they get to some struggling families in Boston.
Event Timeline
7:00 Doors open
7:30 -9:30 Willy and Carmen's performace, including intermission
Please Know
This is an indoor event.
We will be serving desserts and non-alcoholic beverages.
You're welcome to BYO alcoholic beverages for your own consumption.
If you have food allergies, just let us know when you purchase your tickets or contact us directly.
Portions of the evening may be filmed or photographed for use by Willy Porter and Carmen Nickerson and/or House Concerts for a Cause.
Attendance is limited and purchases are non-refundable.
Event address will be sent with your order confirmation.
Dinner Option Details
Join us for dinner before the show! We'll be serving chicken with grilled vegetables, polenta and salad. For those with allergies, this meal will contain dairy. Due to time constraints for the evening, we will unfortunately be limited in our ability to accomodate most dietary restrictions. Please contact us if you have questions. Arrival time and additional details sent with your order confirmation.
About Willy and Carmen
Midwest artists Willy Porter and Carmen Nickerson are an exciting addition to the indie-duo scene. With their liquid harmonies and unassailable, playful performance chemistry, these two solo artists have joined their unique talents to create the unforgettable sound of Porter Nickerson.
Porter has been turning first time listeners into die-hard fans for more than two decades. His blistering guitar playing and rich songwriting provides the perfect architecture to support Nickerson's lush vocals, complimenting and elevating Porter's songs to make them feel both fresh and timeless. The pair first collaborated on the 2013 EP Cheeseburgers and Gasoline and again on Porter's 2015 record Human Kindness. In 2016 the duo performed as the featured musical guests on NPR's A Prairie Home Companion.
Porter Nickerson are excited to bring listeners the new disc, Bonfire to Ash, their first album of original co-writes produced by Grammy Award-winning producer Ben Wisch (March Cohn, Jonatha Brooke).
We really hope you can make it!
Hillary and Dave Kohler
www.houseconcertsforacause.com