Actions and Detail Panel
Willpowered Woman Christmas Mixer & Pop Up Shop
Thu, December 15, 2016, 7:00 PM – 11:00 PM PST
Description
Willpowered Woman is having its annual Christmas Mixer and Holiday Pop-up Shop. Food will be provided and we reccommend a ticket donation of $25 to cover costs, but you can attend for free.

There will be local vendors, drinks, music, and holiday festivities. Come by to do your last minute shopping for goods produced by local vendors and have a drink to benefit a local nonprofit!

Help Willpowered Woman continue to support and empower 18-34 year old women without children who are experiencing intimate partner abuse. We focus on this demographic because resources are limited. Our mission is to change all of that and provide the resources that these women need to prosper, to move forward with their lives and become educated about the warning signs of domestic abuse to prevent it from happening to them again.

Drinks:
Cocktails - $9
Wine - $9
Bottled Beer - $4
Draught Beer - $5

All proceeds from ticket and drink sales will go to Willpowered Woman.

To find out more about Willpowered Woman, visit us at: http://www.willpoweredwoman.org/

If you are unable to attend our Christmas party but would like to donate, you can donate to our fundraising campaign where Google is matching donations:
https://handup.org/campaigns/clientfund

We hope you can make it and look forward to seeing you there!


Vendors:
Sea
Sea is an eco-friendly fashion brand that creates accessories out of 100% recycled fish leather and 100% eco-friendly fabrics. We are also 100% ethical. We don't buy anything from sweatshops and everything is hand made in the US. We only use the best quality and most expensive fish leather and fabrics. You can customize the colors especially for someone you love.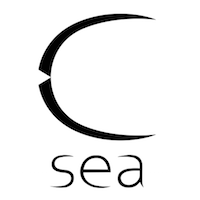 Pickypockets Press
Pickypockets Press is an Oakland, CA letterpress studio and book bindery. They produce quality hand bound books and stationery and will be selling notebooks, card, handbound books and itty bitty greeting cards.

Splendid Colors
Splendid Colors creates handmade jewelry and home decor celebrating the culturs of the SF Bay Area.

Mitch 'n' Max Design
Mitch 'n' Max Design is Steve Cornell's Tiny Furniture studio where he designs and created upholstered chairs and benches.

Aromatherapy Packs
Aromatherapy Packs began when Nicole O'Dear-Hull was still living in Montanda. Aromatherapy are hand crafted packs that may be frozen, baked or microwaved to desired temperature to relieve aches and pains.

Your Face Creations
Your Face Creations creates custom made crocheted scupltures.

Kwento
Kwento pieces are inspired by the hilarity of contemporary culture and the weirdness and heartbreak of the world economy. Kwento is known for Little Bitch Pillows, felt flowers, and thought provoking illustrations.

Sarah Weldon Designs

Sarah Weldon Designs offer an array of feather ornaments for the holidays and beyond, wall hangings large and small and one of a kind mobiles to elevate any living space.

Yarnshack
Yarnshack makes handmade knitted accessories with a beach theme such as slouchy beanies, leg warmers, and hand warmers. Their signature piece are the fingerless mittens.

Alfred Twu
Alfred Two is an artist, designer and political activist focusing on local issues such as housing. Alfred offers paintings, board games and prints of his artwork.