Willowbrook Spring Fling 2018 - 5K Run/Walk & Kids 1 mile Fun Run / Activit...
Description
2018 Presenting Sponsor

Race Information
This is a CARA certified race. USATF Certification Number IL16017NM. The race will start and finish at Borse Community Park, 208 Midway Drive, Willowbrook, IL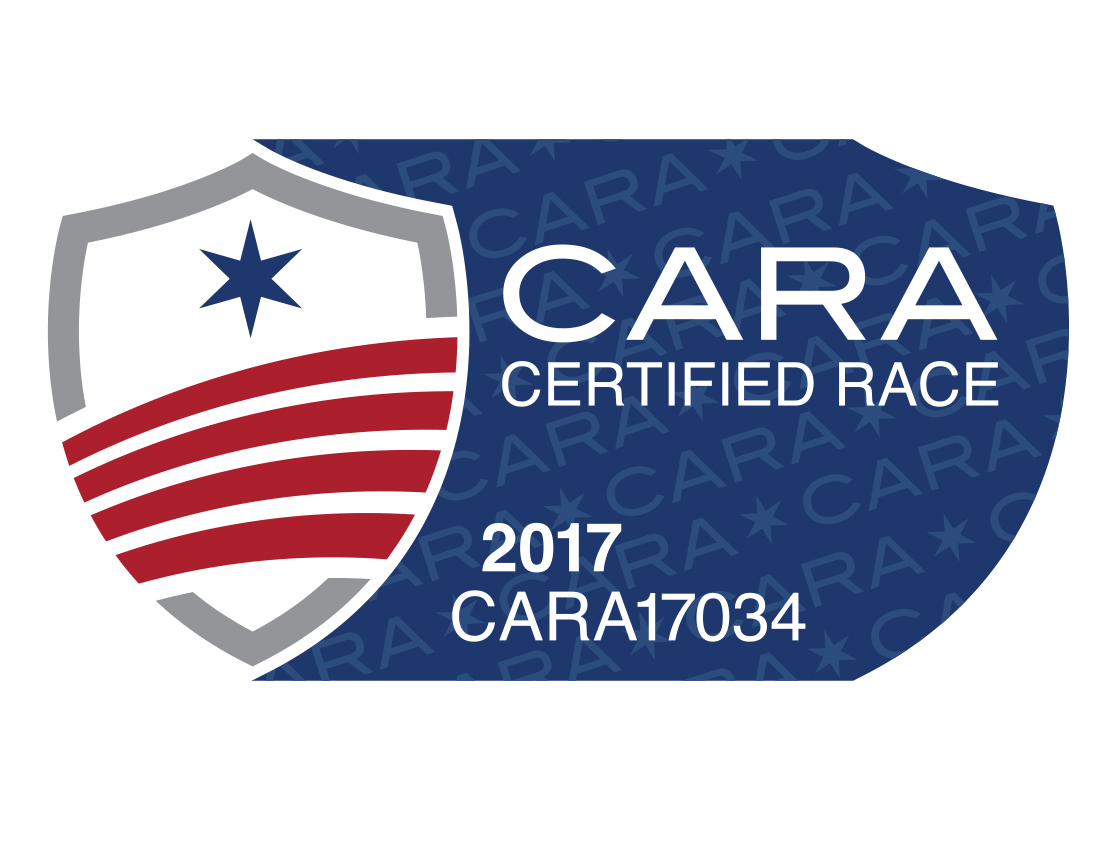 About This Event
Come join us for the 4th annual Spring Fling 5K Run/Walk and Children's Fun Run on Sunday morning, May 6th presented by the Village of Willowbrook! On-Site registration will open at 7:30 AM. The 5K Run/Walk will start at 9:00am.
Fun Run distance will be approximately 1 mile and will start immediately following the completion of the 5K Run/Walk (estimated start time: 10:00 AM). Fun Run participants must be 14 years old or younger.
Business Expo/Community Fair
The race will be accompanied by a Community Fair, which will include: a face painter, bounce houses, climbing wall, music and various local vendors offering snacks, products and services.
Course Maps: 5K Run/Walk: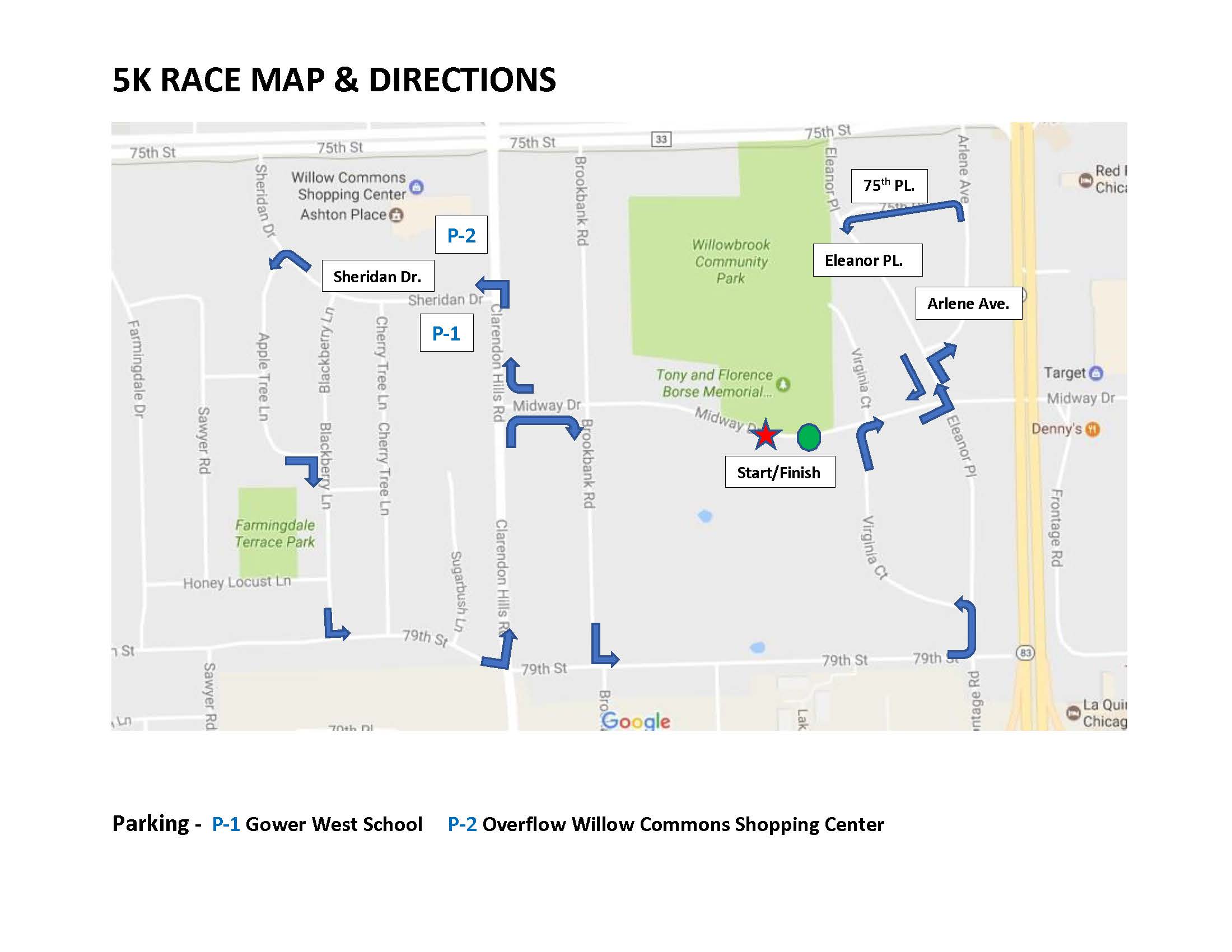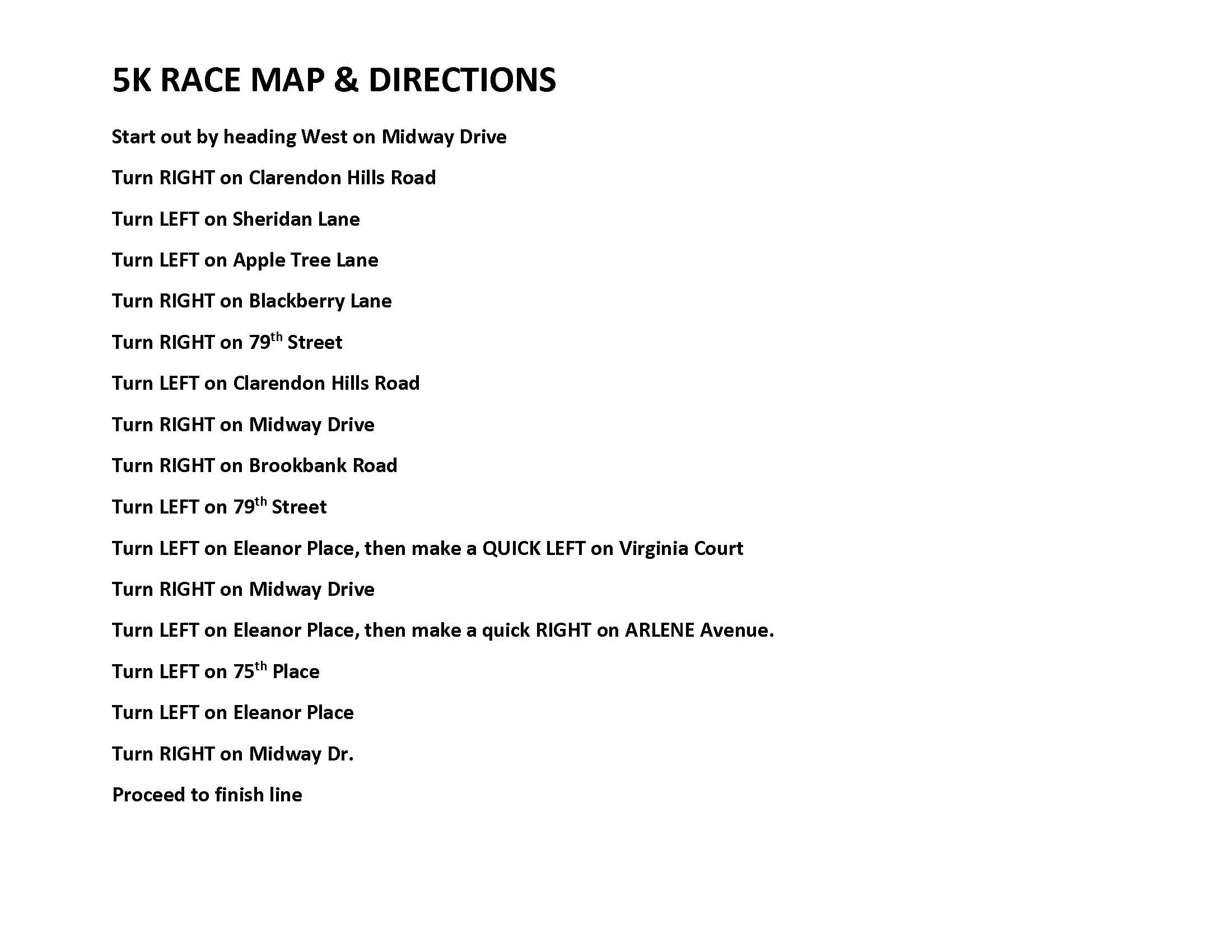 KIDS 1 Mile Course Map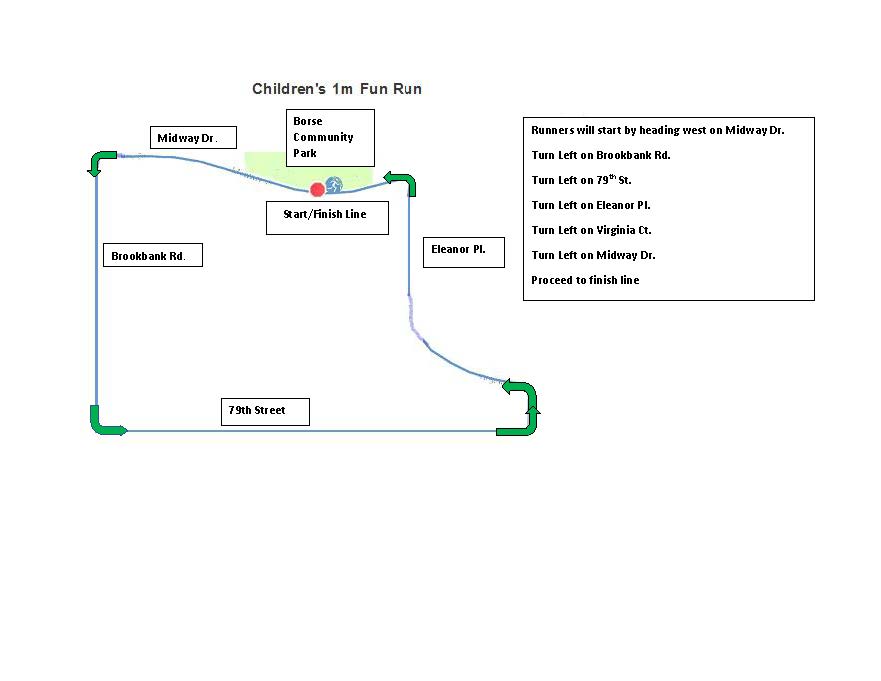 FAQs
Is the event timed?
Yes, all participants (5K and Fun Run) will be timed from when the starting gun/horn is fired till they cross the finish line.
What are my parking options for the event?
Parking will be located at Gower West School, 7650 Clarendon Hills Rd. (P1 on the race map). Extra/Overflow parking will be located in the south east corner of the Willow Commons shopping center, next to the Dariy Queen. (P2 on the race map)
In addition, a handicap parking area will be available on Brookbank Drive between 75th Street and Midway Drive.
Will there be a gear check?
Gear Check will be available near the registration tent for participants to store their gear during the 5K & 1mile races.
Packet Pickup?
Yes, packet pickup will be avaiable before the race at the Willowbrook Village Hall(835 Midway Dr.) on Saturday May 5th, from 10:00am-3:00pm, and the morning of the race starting at 7:30 am in the parking lot of Borse Community Park.
For the 5K you will need to pickup your race bib prior to the race. For your convenience, the t-shirts and goodie bags can be picked up either before or after the race.
For the kids run, pickup t-shirts and bibs before the race. Medals will be handed out at the finish line to all kids that cross the finish wearing a race bib.
Dogs, strollers, etc?
Dogs, skates, skate boards, bicycles, scooters, or regular strollers will NOT be allowed. However, RUNNING STROLLERS will be allowed.
Thank You to our 2018 Sponsors!!!

2017 RESULTS:
The Results for the race can be found at the following links:
KIDS RACE:
http://www.racetime.info/wp-content/uploads/2017/05/WIllowbrooks-Spring-1-Mile-Overall-Results.htm.
5K RUN/WALK:
http://www.racetime.info/wp-content/uploads/2017/05/WIllowbrooks-Spring-5K-Overall-Results.htm.