Description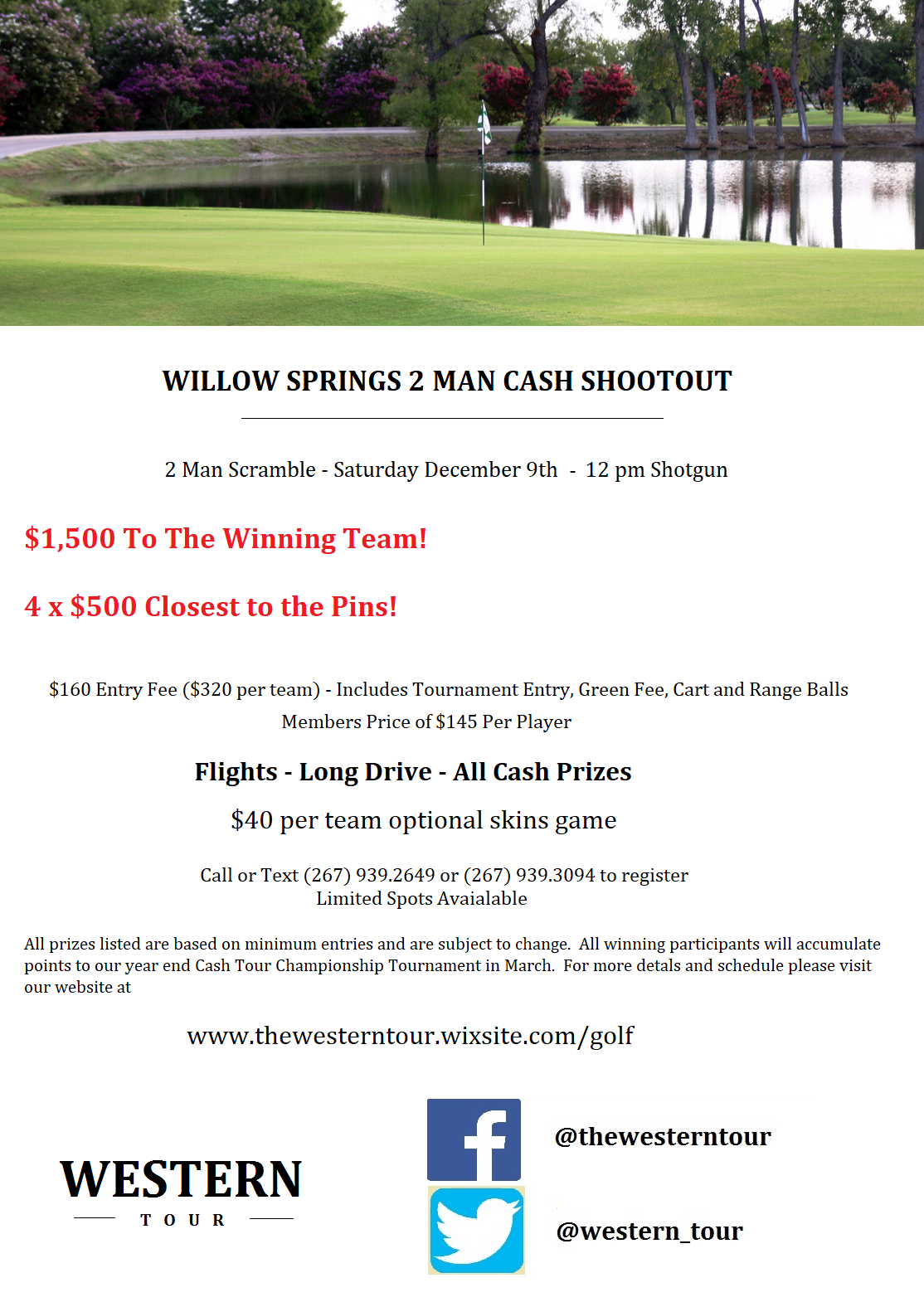 Willow Springs 2 Man Cash Shootout
2 Man Scramble Saturday Dec. 9th - 12pm Shotgun
$1,500 First Place Prize
4 x $500 Closest to the Pins
Flights - Long Drive - All Cash Prizes
$160 per player $320 per team entry fee (Includes entry, green fee, cart and range balls)
Willow Springs Members $145 per player
Call or Text (267) 939.2649 or (267) 939.3094 to register!
Spots are limited
All prizing listed is based on 60 entries and are subject to change. All prizes paid out same day. All winning players will receive points towards an invite only Tour Championship in March.
please visit us at
www.thewesterntour.wixsite.com/golf
or on facebook @thewesterntour and twitter @western_tour

Thank you!