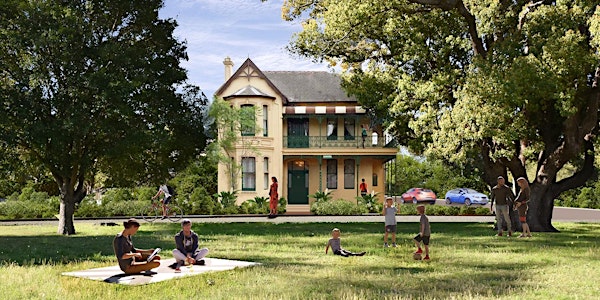 Willow Grove Community Information Session
Have your say on the future of Willow Grove!
About this event
The relocation of Willow Grove presents an opportunity to return the building to the Paramatta community.
The NSW Government has recently undertaken extensive work to identify a new site for Willow Grove.
We are holding a series of events to get feedback from the community on a new Willow Grove site and to understand what is important to you in identifying opportunities for its future use.
Join us online at one of our information sessions:
Friday 26 August 10am - 11am
Monday 29 August 5pm – 6pm
Click on the access the event button to participate via Zoom link.
To have your say, take our survey here
For more information, please visit https://bit.ly/willowgroveparramatta