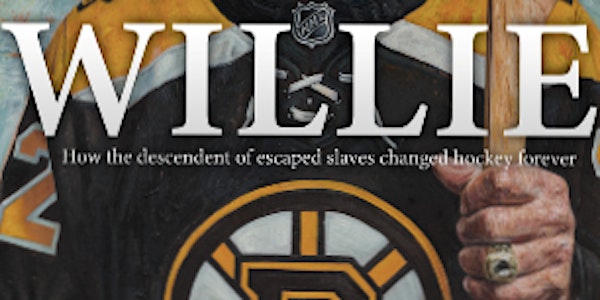 黑旋風 Willlie O'Ree - 冰球名人堂傳奇
歡迎您一同觀看這場廣受好評的特別全球線上放映的紀錄片《威利》Welcome to a special worldwide virtual screening of the acclaimed documentary Willie.
About this event
此片《威利》紀錄了美國國家冰球聯盟(NHL)首位黑人冰球運動員威利 · 奧里 (WillieO'Ree) 鼓舞人心的人生旅程和傳承下來的深遠影響力。
Willie chronicles the inspiring journey and legacy of Willie O'Ree, the first black hockey player in the NHL.
成功在Eventbrite這裡註冊線上觀影後,您將收到一封自動信件,內含完成最後報名程序的頁面連結,以及觀看線上串流直播座談討論會的連結。請務必在收到自動信件後,點開內附連結,填寫後送出才是成功完成報名!
After registering for the streaming event here on Eventbrite, you will receive an automated email containing a link that requires you to complete the final step of registration. Please make sure you click the link and fill in the information in order to successfully secure your spot!