Description
RSVP's for THIS EVENT IS NOW CLOSED. ONLY THOSE WHO HAVE ALREADY RSVP'D or HAVE A WiLLIFest TICKET can attend this event. If you are PRESS and wish to COVER THIS EVENT, please submit your pass request HERE
---
You're invited to join at this industry mixer to celebrate the opening weekend of WiLLIFest.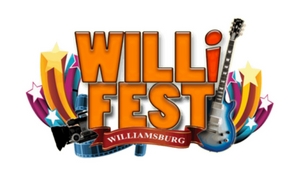 ABOUT THE FESTIVAL
The Williamsburg International Film Festival, voted top 10 coolest film festival by MovieMaker Magazine, was established to provide a platform for the creative visions of today's emerging artists of all disciplines. The film festival is an opportunity for filmmakers to enhance their careers by exposing their projects to a powerful audience, gaining crucial media exposure and strengthening industry relationships.
In addition to premieres, the festival features film selections from a multitude of categories. Screenplay, Commercial and Soundtrack competitions round out the offerings.
At WILLiFEST, we pride ourselves on elevating the filmmaker's experience. This festival was created by artists, for artists, and we look forward to taking your film, music video or screenplay to the next level.
ABOUT THE PARTY
Join top influencers from NYC's film, television, VR/360 industries to celebrate this highly anticipated multi faceted festival. Come out in support of all the awesome films and filmmakers participating in this year's festival along with all the music artists and businesses taking part!
CASH BAR | AMAZING HAPPY HOUR SPECIALS | KARAOKE AVAILABLE (FREE) | SPECIAL GIVEAWAYS
---
HOSTED BY

New York Film Loft is a community and incubator for innovators who tackle the pain points and create innovation (and disruption) across film, television, virtual/augmented reality and 360 cinema.
Follow us @nyfilmloft. Also, visit http://on.mash.to/1IPQNlI to find out why Mashable, MasterCard & 9 VC's chose us as one of 9 hot startups to watch at 2015 SXSW.
Company URL:
www.nyfilmloft.com
Instagram:
@nyfilmloft
Twitter:
twitter.com/nyfilmloft
---
EVENT PR SPONSOR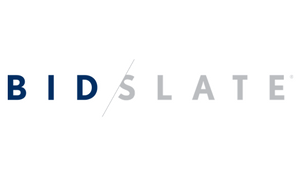 BidSlate is a seamless, secure online B2B marketplace allowing content owners -- of narrative features, documentaries, series and short films) to license distribution rights, for all territories and formats, directly to global buyers.
Company URL:
www.bidslate.com
Instagram:
@BidSlate

Twitter:
twitter.com/BidSlate
*LIST IS SUBJECT TO CHANGE
---
MEDIA PARTNERS

NYFL Story Lab
New York Film Loft's Story Lab is an incubator that is dedicated toward developing successful theatrical and digital content by amazing film, television, and virtual/360 content producers.
We're here to take you to that ever elusive next level with tangible support both from a technical as well as marketing standpoint. That means you'll meet industry leaders, have weekly mentoring on your projects, and learn how to promote your work to become an industry expert. You'll gain access to mentorship from industry leaders, a 24/7 place to work in the Flatiron district, access to film stage and professional equipment.
The incubator is designed to help move your project through the following stages of production:

Development

Pre-Production

Film Financing

Production

Post Production

Distribution & Marketing
For more information and to register, visit http://bit.ly/nyflstorylab