William Bernstein — Deep Risk: The Real Threat to Your Investments

Saturday, September 19, 2015 from 9:45 AM to 12:45 PM (PDT)
Event Details
This three-hour seminar will focus on the difference between investors' conceptions of risk and the true nature of the long-term risks to a portfolio. There is a crucial difference between long-term and short-term risk, and financial history explains the result and what investors can do about it. The seminar will also define the ways in which different asset classes respond to different risk scenarios.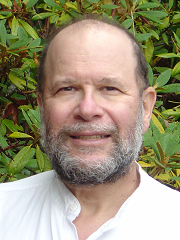 William Bernstein is the author of three personal-finance books: The Investor's Manifesto (Wiley, 2009), The Four Pillars of Investing (McGraw-Hill, 2002), and The Intelligent Asset Allocator (McGraw-Hill, 2000).
He has also published three volumes on economic history: Masters of the Word (Grove, 2013) on the effects of technology on human relations, The Birth of Plenty (McGraw-Hill, 2010) on the growth spurt that began in the early 19th century, and A Splendid Exchange (Grove, 2009) on the history of world trade.


---

Mercer Island Community & Event Center
8236 SE 24th St.
Mercer Island, WA 98040
Free parking in event center parking lot.

  9:30 a.m. — Registration
  9:45 a.m. — Presentation begins
12:45 p.m. — Adjournment
Open to the public. AAII membership is not required to attend.

Each One, Bring One:
AAII members who preregister are entitled to bring a guest — at no charge to you or your friend — who has never attended an AAII seminar before. Your guest will not be asked for a contribution of any kind.
When you preregister, you don't need to know the name of your friend or even whether you'll invite one at all. But if you do, just have your guest show up and mention your name. It's that easy!

Refunds: Please contact us at least 24 hours before the event begins and you will receive a full refund.
Organizer
AAII Puget Sound Chapter
AAII local chapters — grassroots organizations led by volunteer members — allow AAII to extend its mission "person to person" to individual investors in their own communities by programming meetings that provide unbiased investment education in a social context.
William Bernstein — Deep Risk: The Real Threat to Your Investments