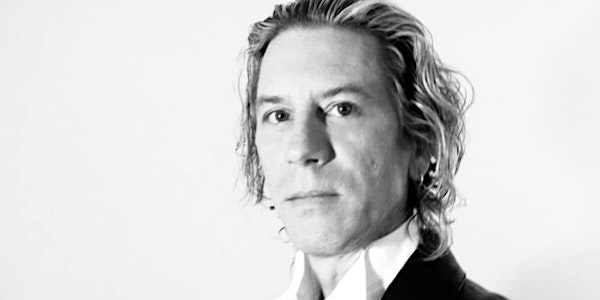 William Basinski / Faten Kanaan
Performers
William Basinski
Faten Kanaan
Location
The Empty Bottle
1035 North Western Avenue
Chicago, IL 60622
Doors: 830PM // Show: 930PM
About this event
WILLIAM BASINSKI
WILLIAM BASINSKI is a classically trained musician and composer who has been working in experimental media for over 30 years in NYC and most recently, California. Employing obsolete technology and analogue tape loops, his haunting and melancholy soundscapes explore the temporal nature of life and resound with the reverberations of memory and the mystery of time. His epic 4-disc masterwork, The Disintegration Loops received international critical acclaim and was chosen as one of the top 50 albums of 2004 by Pitchfork Media. The Temporary Residence deluxe LP box-set reissue from 2012 was awarded best re-issue of the year and a score of 10 on Pitchfork. Installations and films made in collaboration with artist-filmmaker, James Elaine have been presented in festivals and museums internationally, and his concerts are presented to sold out crowds around the world. Basinski was chosen by Music Director, Antony Hegarty to create music for the Robert Wilson opera, The Life and Death of Marina Abramovic which had its world premiere at the Manchester International Festival in July 2011 and toured Europe in 2012 and North America in 2013. Orchestral transcriptions of The Disintegration Loops by Maxim Moston have been performed at The Metropolitan Museum of Art, Queen Elizabeth Hall and La Batie Festival in Geneva, Switzerland, Dark Mofo Festival in Hobart Tasmania and most recently Pitchfork Midwinter Festival with the Chicago Philharmonic. Basinski is currently touring the world in support of his latest work, "On Time Out of Time" which was released on March 8th, 2019 on Temporary Residence/2062/USA.
Beginning Monday, August 9
Empty Bottle will require all staff, patrons, and performers to provide :
Proof of full vaccination
OR
A negative COVID-19 test performed within the previous 72 hours prior to entry.
Hard copies, photocopies, or digital photos of the above are acceptable.
Masks will be worn by staff at all times and will be required of all attendees when not eating or drinking — regardless of vaccination status.
We're applying these requirements to all shows through Oct 31, 2021 and will update the policy as needed or as new guidance requires.
This is a very difficult time for everyone to navigate and we understand that you may be frustrated. We are as well. Please bear with us as we try to keep our staff, artists, patrons, and the City of Chicago safe -- as best we can. Remember that we are all going through this together as a community, and we can beat this if we work together as a community.
RESOURCES
vaccines.gov
dph.illinois.gov/testing
info@emptybottle.com