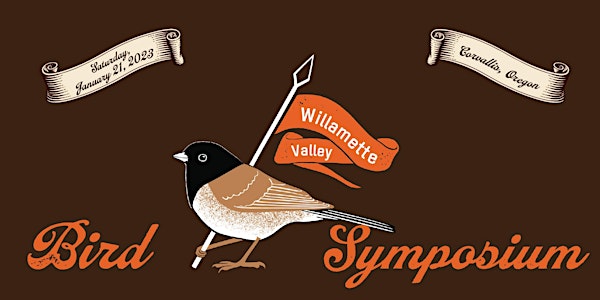 Willamette Valley Bird Symposium 2023
Welcome to the 9th Annual Willamette Valley Bird Symposium!
When and where
Location
CH2M HILL Alumni Center 725 Southwest 26th Street Corvallis, OR 97331
About this event
This year's symposium will feature a day-long event bringing together professionals, students, and amateurs from the Willamette Valley and beyond. For the first time since 2020, we are back IN PERSON and offering great talks and opportunities for valuable conversations among bird enthusiasts of all ages and backgrounds.
Highlights include talks from plenary speakers, student research presentations, a bird research techniques demonstration, and book signings by three local authors: Alan Contreras, Sue Haig, and Sarah Swanson. To learn more about the event, visit our website at Willamettevalleybirds.org, where further details will be posted!
As always, our goal is to showcase work that reflects a diversity of avifauna and ornithological science.
This year, symposium attendees will receive a free coaster and tote bag with our new WVBS Oregon Junco logo!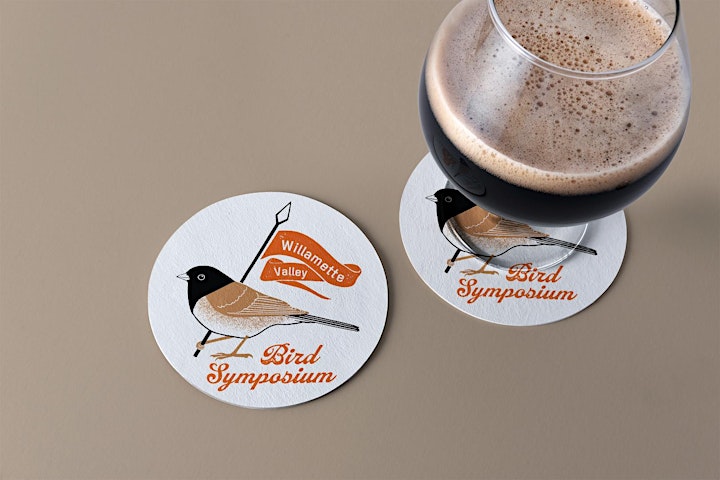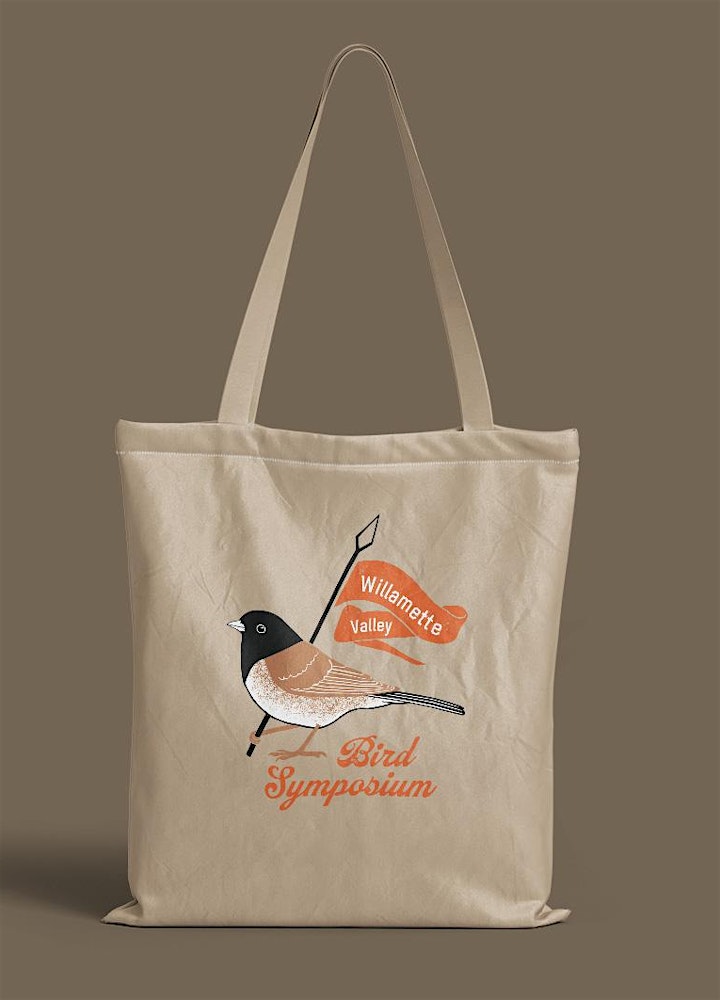 REGISTRATION:
Want to buy a commemorative T-shirt or pint glass with our cute Oregon Junco artwork? Purchase of commemorative items can only be done during EARLY registration to allow sufficient time for delivery. Want lunch included with your registration? Lunch is included with early AND regular registration.
****Early Registration Deadline: December 26th, 2022****
What's included with early registration?  Early registration includes admission to the symposium, lunch, free swag, and your choice of purchasing a commemorative item.
****Regular Registration Deadline: January 7th, 2023****
What's included with regular registration? Regular registration includes admission to the symposium, lunch, and free swag. Regular registration does not include commemorative items.
****Late Registration Deadline: January 20th, 2023 at 3 PM****
We cannot guarantee the availability of Late Registration tickets as the venue may fill to capacity before Late Registration is over.
What's included with late registration? Late registration includes admission to the symposium and free swag. Late registration does not include commemorative items or lunch.
DAY-OF DETAILS:
Registration check-in: starts at 8:00 AM at the CH2M Hill Alumni Center on OSU's campus.
Parking: Free, located to the west across the street from CH2M Hill Alumni Center in the Reser Stadium lots.
Lunch: Lunch is provided by OSU Catering. For early and regular registrees, you have your choice of the following options (please indicate your choice when registering):
- Chicken Avocado Caesar Wrap
- Greek Turkey Wrap
- Honey Ham and Swiss Wrap
- Super Hummus Wrap (Vegan)
*Gluten-free options are available as well
Raffle: There will be a fundraising raffle held during the event. Prizes from past years have included binoculars, custom artwork, books, gifts from local brewers, coffee roasters, restaurants, and much more. Tickets are available for purchase online or at the event. Day of raffle ticket sales will be CASH ONLY.
Commemorative Sales: We are selling t-shirts ($25) and pint glasses ($15). These items are available for purchase during early registration only (deadline 12/26/22).  We'll give your items to you in person when you check in to the symposium.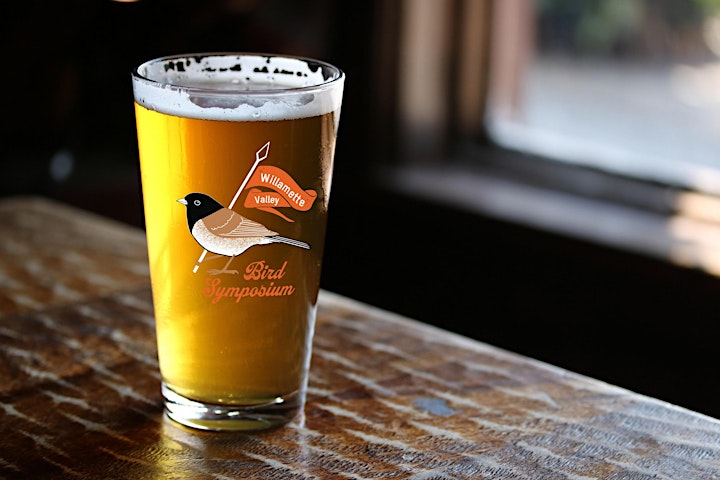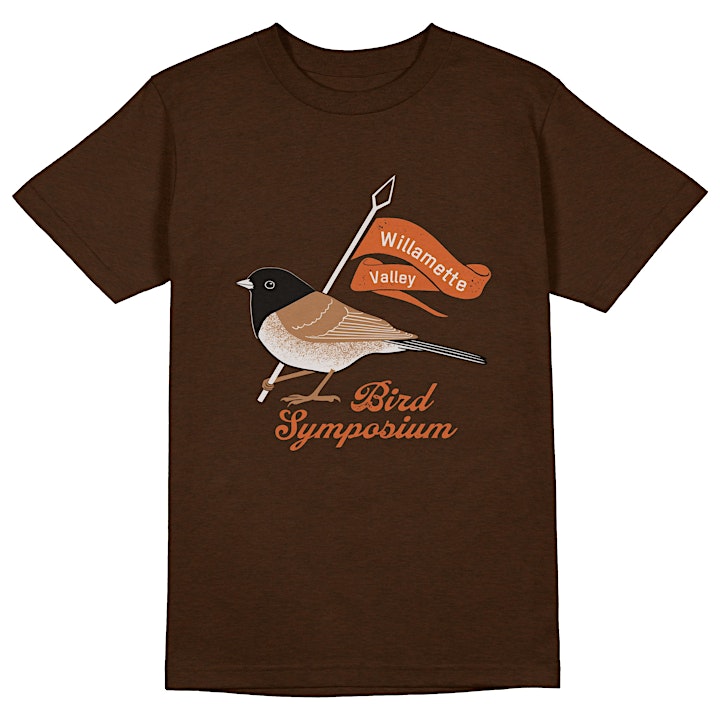 Want a commemorative item, but already bought your admission ticket? Let us know at wvbsquestions@gmail.com.
**Commemorative Item Sales are CLOSED for Regular and Late Registration. Commemorative items will NOT be sold at the symposium. Sorry, we cannot ship commemorative items! 
COVID Protocol: Masks welcome, not required. We will be following OSU, CDC, and county guidelines regarding COVID protocols, which are subject to change before the event