Description
Welcome to the 5th annual Willamette Valley Bird Symposium!
This year's symposium will feature a day-long event bringing together professionals, students, and amateurs from the Willamette Valley and beyond. The WVBS provides an opportunity for valuable conversations among bird enthusiasts of all ages and backgrounds. Highlights include a talk from the plenary speaker (Kenn Kaufman), student research presentations, demonstrations of avian research techniques, networking opportunities, and a live raptor exhibit. Learn all about the event at Willamettevalleybirds.org.
*Registration STARTS AT 7:30AM*
**Free parking is available! Located across the street, in the Reser Stadium lots.**
*** Audubon Society of Corvallis is supporting 7-12 grade student's registration fee. Please CONTACT us for group registrations(WVBSQuestions@gmail.com).

Registration Deadline: January 4th, 2019
Late registration does not include commemorative items.
What's included with registration? Your registration payment includes admission to the symposium, lunch, refreshments, and a small commemorative item. A one-time fee to EventBrite is also incorporated into your registration costs.
Raffle: There will be a fundraising raffle held during the event. Prizes from past years have included binoculars, custom artwork, books, gifts from local brewers, coffee roasters, restaurants, and much more. Tickets are available for purchase online or at the event. Day of raffle ticket sales will be CASH ONLY. Tickets are $1 each, 6 for $5. Online orders can also buy 12 tickets for $10, and 25 for $20.*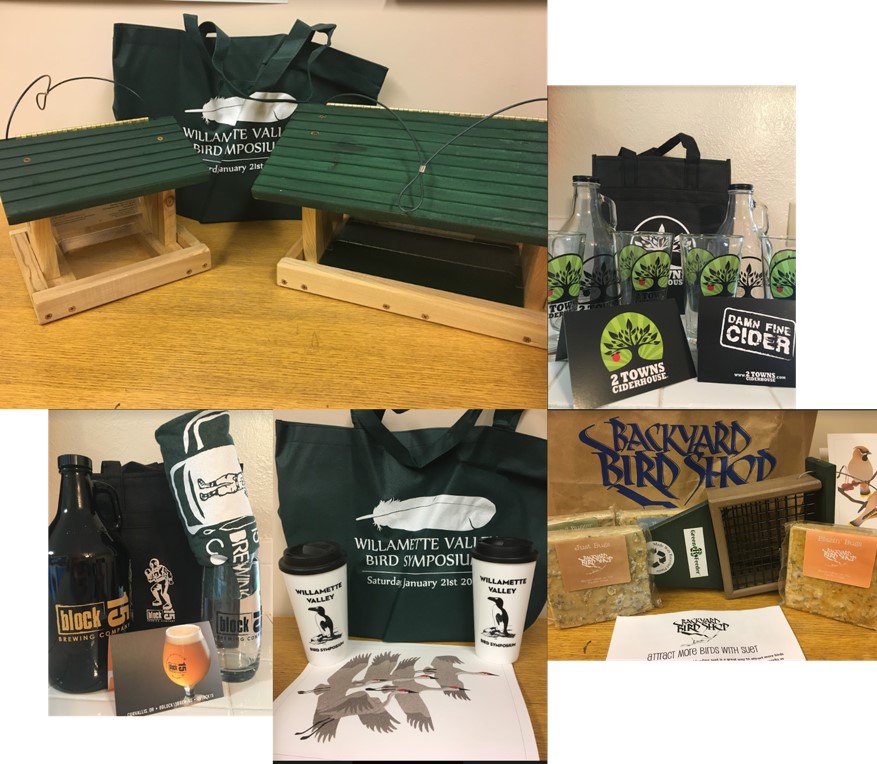 Commemorative Sales: As in past years, we are selling t-shirts ($16) and pint glasses ($7 each or 2 for $12). These items are available for purchase during registration only. *Commemorative items will NOT be sold at the symposium*. Sorry, we cannot ship commemorative items!


Click here for a t-shirt size chart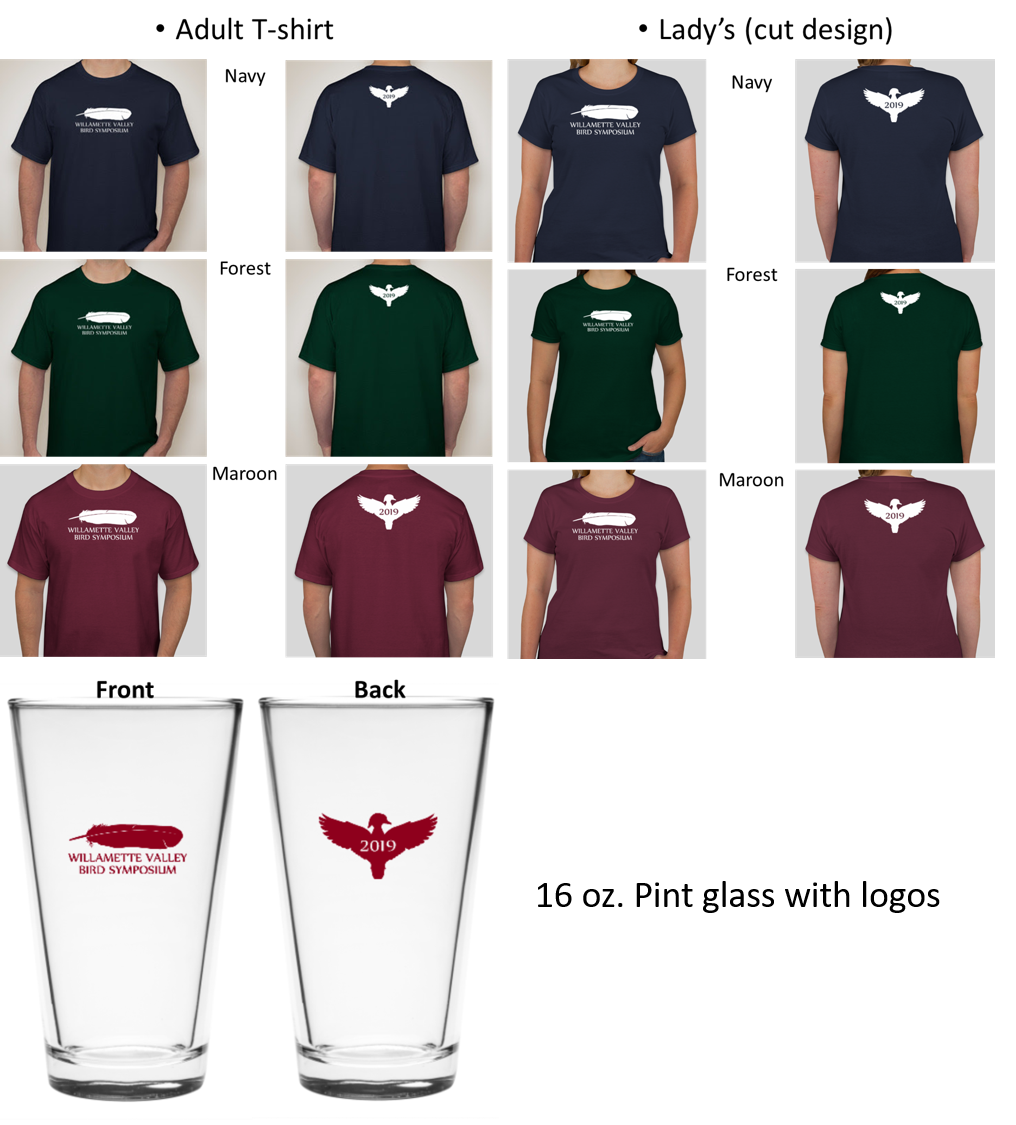 HOW TO ORDER COMMEMORATIVE ITEMS: Order your admission ticket(s). When you click "Checkout", you'll see thumbnail images of items you can purchase. You must click on those images to select and order your shirts and glasses. We'll give your items to you in person when you check in to the symposium.
Want a shirt or glass, but already bought your admission ticket? Let us know at wvbsquestions@gmail.com.
* This Raffle is sponsored by Oregon State University